'Jeopardy!': Host Alex Trebek Reveals What He Loves Most About Hosting the Classic Game Show
'Jeopardy!' host Alex Trebek calls this the most amazing part of being host of the juggernaut game show.
Jeopardy! has become one of the most lasting and iconic game shows, with six-time Daytime Emmy winner Alex Trebek as host for almost four decades.
Here's what the Canadian-born television personality says has been the best part of his career as host of Jeopardy!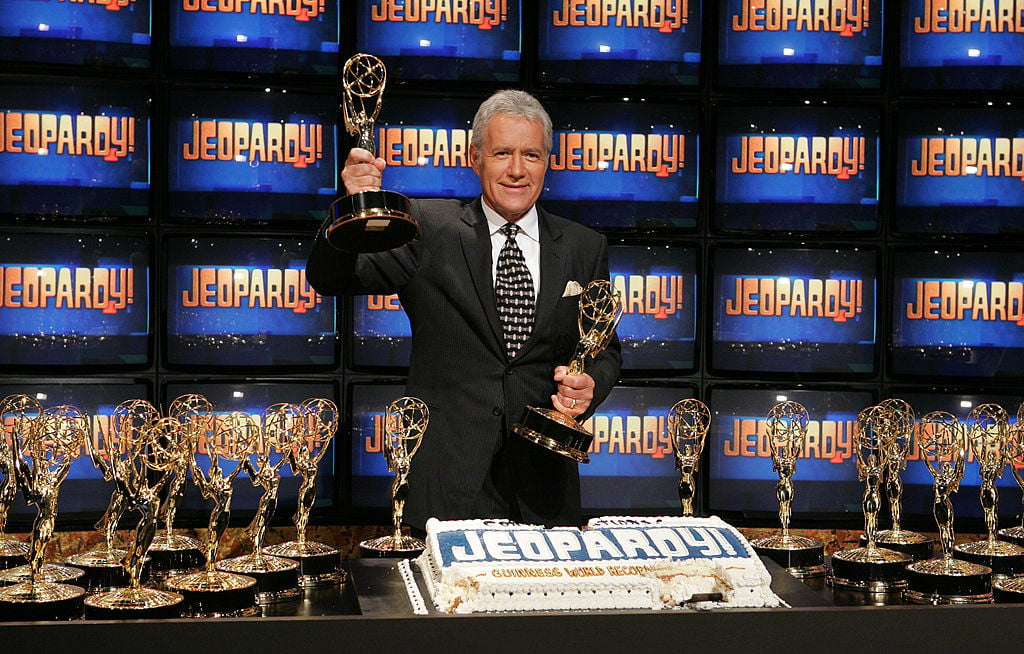 Trebek has been hosting 'Jeopardy!' for almost 4 decades
The 79-year-old Trebek has been the trusty host of Jeopardy! for thirty-six years and it wouldn't be an exaggeration to say that he is equated with the program. One can't think of Jeopardy! without also thinking of Alex Trebek.
A 2020 editorial in the Los Angeles Times noted, "As the human embodiment of the show, Trebek has the knack of seeming actually to know the answers and more to all the questions . . . independently of whatever information the writers have supplied him. But he never sounds superior to a player who might get something wrong."
The bottom line is Alex Trebek is the show and whoever takes over at the helm, whenever Trebek retires, will face the titanic task of following in his legendary footsteps.
Trebek has no plans to retire
For his part, Trebek doesn't plan on retiring from the syndicated game show. His recent diagnosis in 2019 of stage four pancreatic cancer and treatments have surely required a great deal of his physical and emotional energy. But it seems that his work on Jeopardy! has given him the courage he needs in his battle for his health. His long tenure on the show has only cemented his love for it.
"Some weeks are good, some weeks are bad, but it comes with the territory," he told CNBC in 2020 about his body's response to cancer treatments. "When you've been in the same job for that long period of time, it moves you to think at some point about retiring. Thinking about retiring and retiring are two different things."
Trebek is under contract with the show through 2022.
Here's what he loves most about being host of the classic game show
Alex Trebek is clearly an intelligent individual who revels in hosting the program. One of the things he enjoys most about his run on Jeopardy! is the opportunity to rub elbows with other curious, smart people.
"I tell audiences who come to our tapings," he told OnTV Today in 2020, "that the thing I enjoy most about the show is the 30 minutes I spend onstage with the contestants, because I love spending time with bright people. I hate spending time with stupid people."
"I mean, you can't find any better environment in which to work than hosting a program like Jeopardy! It's the very best kind of reality television."
Trebek referred to his more than one-year long battle with pancreatic cancer when explaining the show's success of late.
"I don't want to minimize it," he continued, "but my health situation has contributed to that a great deal, because the pity factor — as I mentioned during the Daytime Emmys — is out there, and people have been so kind, sending prayers and good thoughts and all of that, so I'm not unaware of that."