'Jeopardy!': Is Buzzy Cohen Married?
Buzzy Cohen has gone from Jeopardy! champ to guest host to becoming a fan favorite to replace the quiz show's late host Alex Trebek. Although the contestant-turned-clue-reader's profile has risen of late, not much is known about his personal life.
Here's more on Cohen's marital and family status.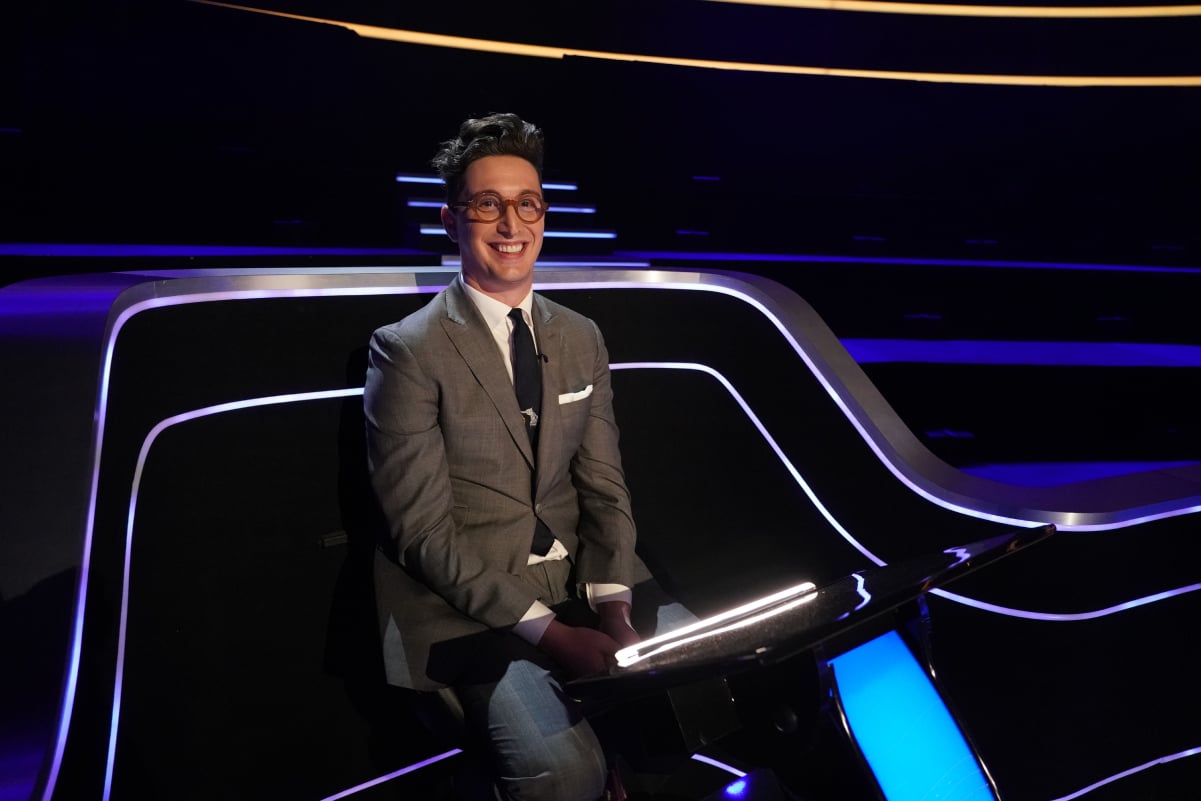 Cohen's guest-hosting stint on 'Jeopardy!' is the only 1 that's been re-aired
After Trebek's death from pancreatic cancer in 2020, the quiz show introduced one guest host after another. Among them was actor LeVar Burton, who told EW at one point that former executive producer Mike Richards didn't want to name a new permanent host immediately following the longtime host's death because it would not have gone over well with fans.
"Richards explained to me, in one of our first conversations, that if they had announced a permanent host closer to when Alex passed, that host would have been doomed to fail," Burton said. Richards himself was chosen as the program's new face, only to step down as host, and then to be fired as EP by Sony Television, after past controversial comments of his came to light.
But of all of the show's guest hosts, which have included former greatest player Ken Jennings, actor Mayim Bialik, and CNBC's David Faber, only Cohen's two-week appearance which originally aired in May has been rerun prior to the 38th season's start on Sept. 13. Cohen hosted the Tournament of Champions contest featuring winners from Trebek's final year on the show and hasn't been shy about his desire to ultimately stand at the Jeopardy! lectern.
"I told the producers when I was back for the tournament, 'Nobody has asked me, and I'm sure there's a long line, but I want to put my name on that list when Alex Trebek wants to retire,'" he revealed to Vulture following his own 2017 tournament win. "I'd love to do that."
Cohen is a married man
The music executive whose real name is Austin David Cohen has been married to wife Elisha since 2011. In a joint interview, the couple was asked to describe the best day they'd ever had.
"Marrying Elisha," Buzzy said adding, "Before marrying you, coming out here to be with you was a big one for me. I was very New York, had a great, well-set-up life there. I'm really happy. Not just our marriage and our kid and our life, but, career-wise, I would be in a totally different place. If I hadn't met you, so much wouldn't have happened."
The daughter of a rabbi, Elisha contributed a 2011 column to The Huffington Post aptly titled "The Rabbi's Daughter." In it, she described her life as a rabbi's child and her wedding day officiated, of course, by her father.
"My dad not only walked me down the aisle but also stood under the huppah as our rabbi," the advertising professional wrote. "While I did receive an incredible wine refrigerator (seriously throw one of those bad-boys on your registry now), there was no wedding gift that remotely compared with my father officiating my wedding. It was moving, completely emotional, and so much more than I had ever envisioned when I was a little girl."
The couple has a daughter
Cohen and his wife have one daughter, Lucerne, born in 2013, who made an impression on Alex Trebek.
"We had this big party," Cohen told USA Today. "It was really special, and my young daughter, who at the time was 5, got to come. And for her, Alex Trebek was the biggest star in the world, because we don't watch a lot of TV in our house. But we watch Jeopardy!
"So this was the person she knew from television and she saw him. She ran up to him and he just wrapped her in this big bear hug and was just so sweet with her and then they had this really special moment where they were just connecting."
His daughter's name was inspired, Cohen said, by the "names of plants and flowers. Lucerne is the French name of alfalfa, but it has a really pretty purple flower. My grandfather on my dad's side was Louie, so there was that L connection."
Catch Buzzy Cohen guest hosting this week as Jeopardy! re-airs its 2021 Tournament of Champions.
RELATED: 'Jeopardy!': James Holzhauer Dislikes Mike Richards and Doesn't Care Who Knows: 'I Judged Him by the Way He Treated People Backstage'