'Jeopardy!': Ken Jennings' 2004 Loss on the Show Was More of a Heartbreaker Than Anyone Realized
Find out why Ken Jennings' 2004 victory on 'Jeopardy!' was bitter as well as sweet.
Debuting in his new role as Jeopardy!'s consulting producer this week as the show begins its 37th season, GOAT Ken Jennings' 2004 run on the long-running quiz show was historic.
No one could have guessed the former software engineer would be essentially setting up camp for 74 games straight.
What is also little known is how intensely difficult it was for the game show champion to say goodbye at that time.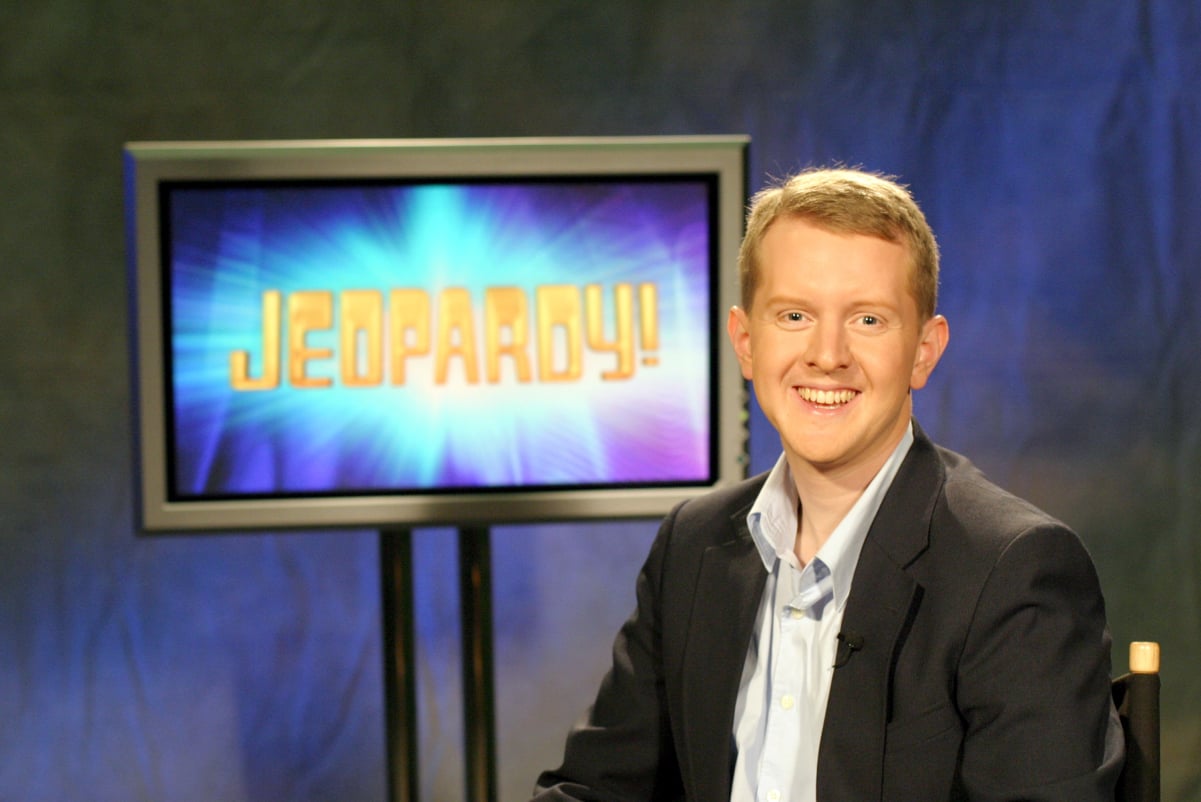 Ken Jennings won 74 games straight in 2004
Jennings' wins on the show gave it a ratings boost it hadn't seen in a while. The father of two set a new record, winning 74 games straight in 2004 and taking home over $2 million.
"When the streak finally ended, there was sort of conflicting emotions," Jennings said in a 2004 ABC News interview. "On the one hand, I was relieved to finally know how the story came out, and on the other hand, I was a little bit sad 'cause it's fun to play Jeopardy!"
Speaking with Interview in Feb. 2020, Jennings was just happy to have appeared on a program that's been a favorite of his from childhood.
"It's really just been the most delightful part of the whole thing—and has been from the beginning—just that it was always legitimately my favorite show. Just to win once was good enough, you know? I felt like, 'Now I'm good. No matter what else happens, I died a Jeopardy! champion.'"
Ken Jennings' eventual 2004 loss was nearly traumatizing
The Washington-state born Jennings discussed in his 2006 book, Brainiac: Adventures in the Curious, Competitive, Compulsive World of Trivia Buffs, the bittersweet feelings he experienced after losing his 75th game on the quiz show. He explained that it wasn't winning he would miss so much as it was leaving behind a routine that had become very close to his heart.
"The next day, it hits me," he wrote. "Not 'You lost on Jeopardy!' I'd already figured that one out. More like, 'You don't get to hang out at Jeopardy! anymore.' For most people, a Jeopardy! spot is a surreal half-day adventure, but for me, it was a lifestyle, and for six months I got used to it. It finally sinks in that I won't be back next week, joking around with [producer Maggie Speak] and the gang, trying to find something edible at the Sony cafeteria, riding the adrenaline rush as Johnny Gilbert booms out the opening narration of each show."
"It's a lonely feeling, like watching all your friends climb onto the bus on the last day of summer camp."
Jennings is now on 'Jeopardy!'s payroll
Jennings is likely no longer feeling any such sorrow with the recent announcement of his having been brought onto the show in a new role as consulting producer. The news was broken just days away from the show's 37th season premiere and on the show's Instagram account.
Along with a video featuring Trebek and Jennings, the post said simply, "Getting hyped for #Jeopardy37? So are we! Check out this sneak peek of what's to come September 14."
"We've made some changes," the 80-year-old Trebek said in the video. "And I think you're going to like them!"
An announcer then added, "The greatest player of all time joins the Jeopardy! team. Entire categories presented by the GOAT himself."
At the end of the video, Trebek reassures viewers, "Don't worry, I'll still be the host."
The 37th season of 'Jeopardy!' premieres on Sept. 14!