'Jeopardy!': Ken Jennings Finally Reveals the Secret to His Historic 2004 Win
Find out the game show champ's' secret to winning 74 consecutive games in his historic run. It's not what you think.
Tonight, Jeopardy! will be broadcasting Ken Jennings' final 2004 game in which he was defeated after a 74-game run.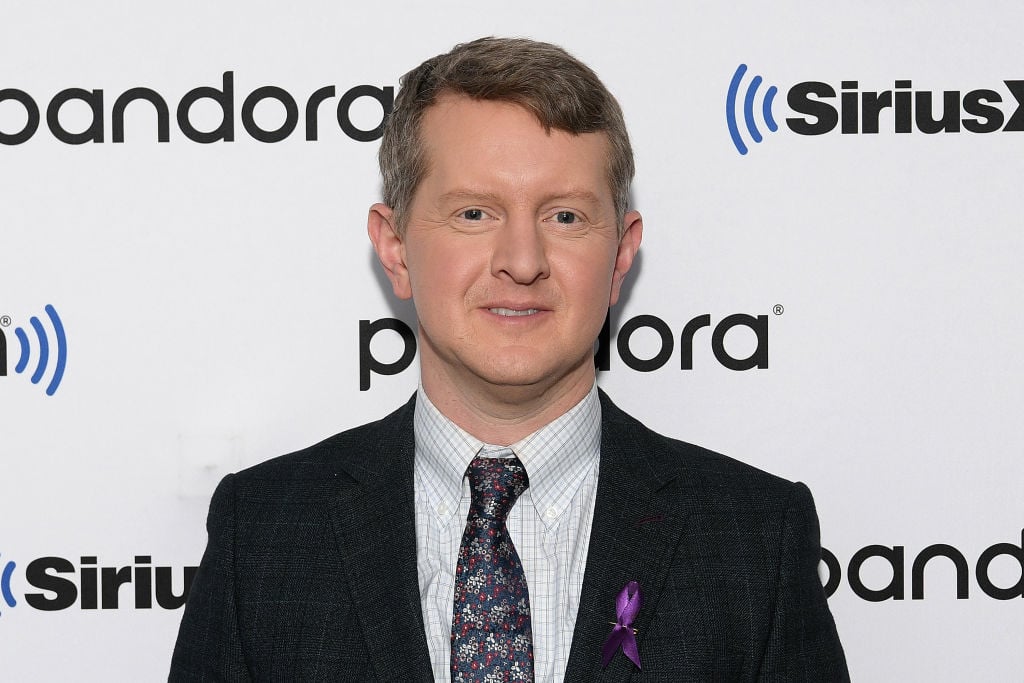 The trivia master revealed recently that there was one key to winning on the classic game show and it made all the difference to his incredible run on the program.
Brad Rutter on Ken Jennings' incredible Greatest Player Of All Time win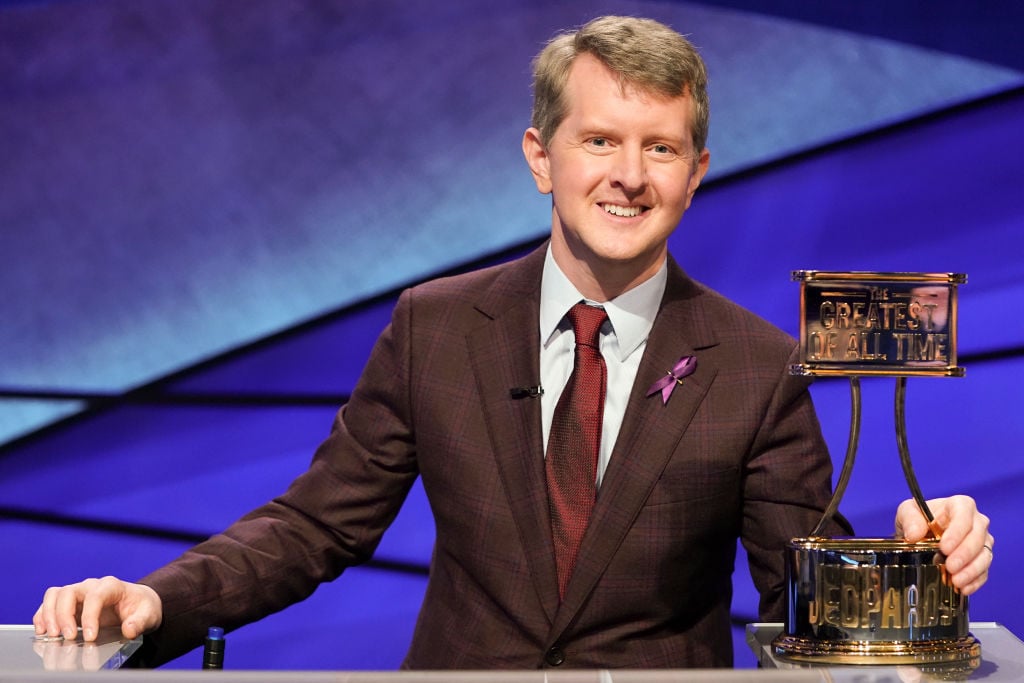 Jennings won the game show's Greatest Of All Time title earlier this year in Jan. 2020. The tournament brought together Jennings, Brad Rutter, and James Holzhauer to compete for the ultimate title in the game show's history.
Rutter told USA Today at that time, speaking of Jennings, "That was the best I've ever seen him play and, quite honestly, the best I've ever seen anyone play. That Daily Double last night about 'The Rose Tattoo,' having to do with characters from Tennessee Williams', like, ninth most famous play. What can you say? I'm always impressed with him, but this was sort of one step beyond."
Ken Jennings used to be embarrassed about being a trivia whiz
A Jeopardy! champion isn't born. According to Jennings, it requires years of simple curiosity, reading, and learning, an accumulation of information. The father of two explained to Interview in Feb. 2020 the downside of being known as the smart kid growing up.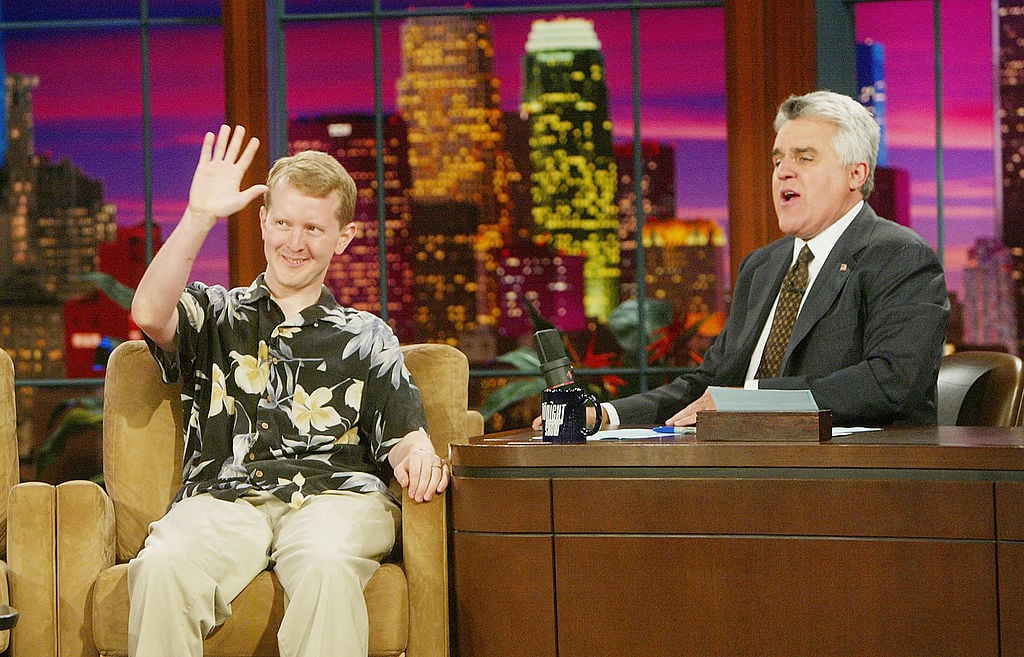 "I'm self-aware enough that I realized it wasn't cool to know everything or to appear to know everything or to be pedantic. It's really a personality trait that I find unappealing in others. So, I really try to dial it down."
Jennings, who quit his job as a software manager after his big win, recalled feeling shy about being known as such a trivia buff in his younger days. Since then, he admits, he's gotten over it in a big way.
"I kind of spent my whole life in the closet," he confessed, "as far as not feeling comfortable being a trivia person because it seems a little bit embarrassing. If nothing else, winning that first time on Jeopardy! kind of busted me out of that closet, and I'm most famous for being a trivia geek no matter what else I do now."
Ken Jennings says this is the secret to winning 'Jeopardy!'
Smarts help, a lot, in winning at Jeopardy! A huge part of the game, however, according to Jennings, is the buzzer. If contestants don't know their way around the buzzer, they could lose even if they know all the answers.
Jennings explained at the MIT Sloan Sports Analytics Conference held in Mar. 2020 his strategy of learning the timing of the buzzer.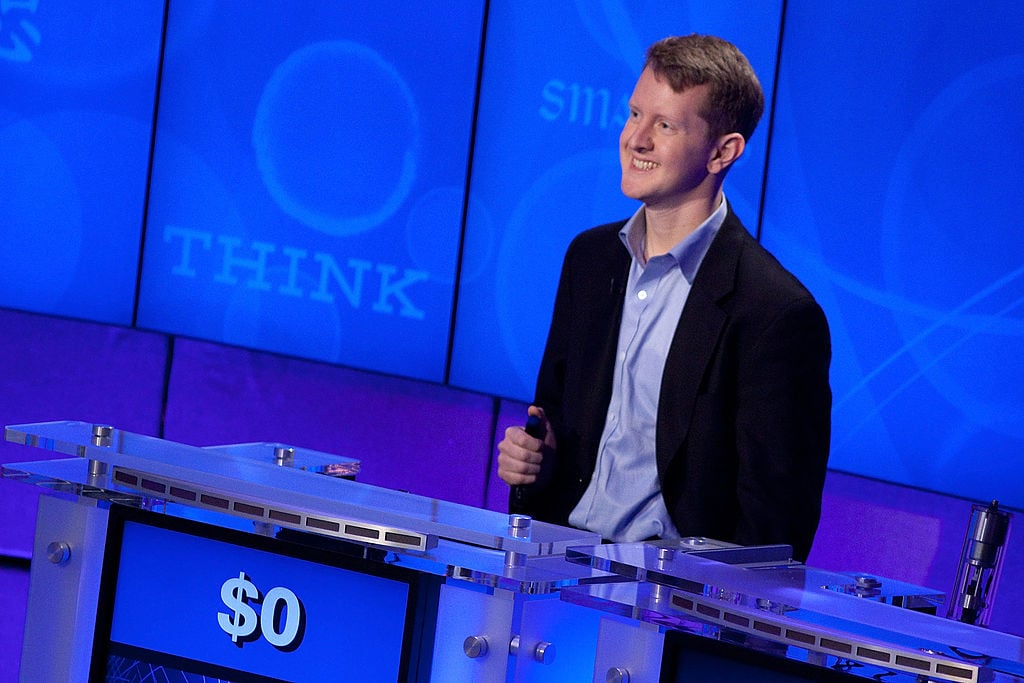 "The buzzer is famously tricky," he said. "You can't click as soon as you know it. You have to wait for Alex to finish reading the question. At that point, somebody at the judge's table flips a switch, activating your buzzer. If you buzz in early, you get locked out for a fraction of a second. If you buzz in late, you get beat. There's a very narrow window."
He explained it in his conversation with Interview as a "zen thing."
"If you watch it for decades like I had, you internalize the rhythms of Alex [Trebek]'s voice and then the whole cycle because you see it 60 times an evening. Alex reads a clue, there's a beat, somebody buzzes in, gets called on—you hear that staccato of it in your head, almost like a pulse. . . If I think about it, I can't do it. It's very much a zen thing."