'Jeopardy!': Ken Jennings Is Narrating the Audiobook of Alex Trebek's Memoir – 'Your Pronunciation Has To Be Impeccable'
Jeopardy! host Alex Trebek's memoir will be out soon, on July 21 to be exact, offering insight into the game show host's life and his recent battle against cancer.
Concerned that he might not be able to complete the audio version of the book on his own, Trebek reached out to the quiz show's most successful contestant, Ken Jennings, to help him out. And Jennings readily agreed.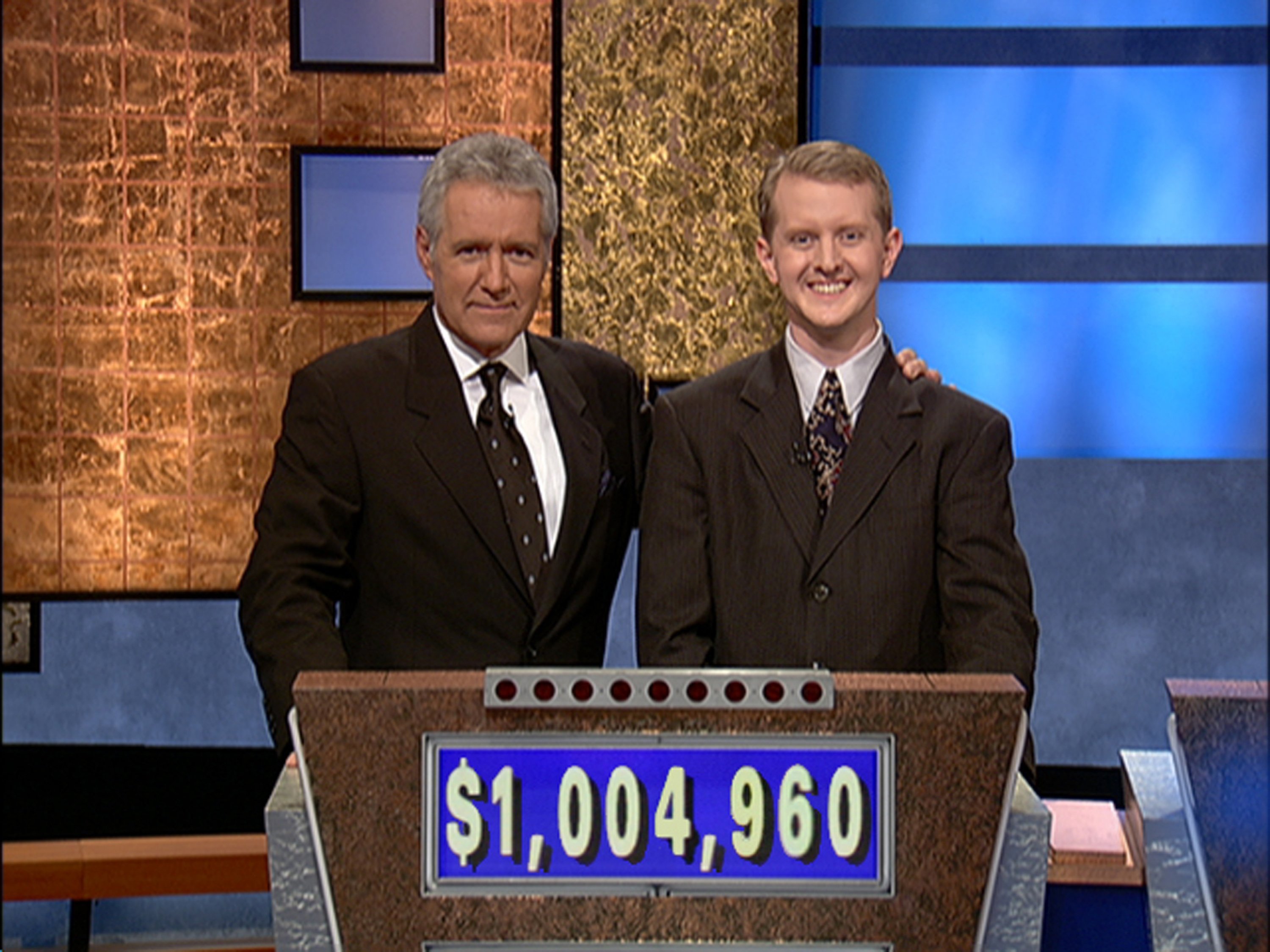 Ken Jennings won the most money on 'Jeopardy!'
The Seattle resident in 2004 famously was on the game show for 74 wins, taking home an unheard-of $2.5 million.
Jennings explained in March 2020 at the MIT Sloan Sports Analytics Conference his strategy of learning the timing of the buzzer.
"The buzzer is famously tricky," he said. "You can't click as soon as you know it. You have to wait for Alex to finish reading the question. At that point, somebody at the judge's table flips a switch, activating your buzzer. If you buzz in early, you get locked out for a fraction of a second. If you buzz in late, you get beat. There's a very narrow window."
He went on to explain the pattern he learned to follow in mastering the buzzer, in a conversation with Interview in February 2020.
"If you watch it for decades like I had," he explained, "you internalize the rhythms of Alex [Trebek]'s voice and then the whole cycle because you see it 60 times an evening. Alex reads a clue, there's a beat, somebody buzzes in, gets called on—you hear that staccato of it in your head, almost like a pulse. . . If I think about it, I can't do it. It's very much a zen thing."
Jennings hopes Trebek will 'host 'Jeopardy!' forever'
It's common knowledge that Ken Jennings' name has been floated around – unofficially – to replace Trebek once the host's contract expires in 2022. He was practically on staff during his long run on the program and with his quick wit and obvious grasp of nearly every subject under the sky, would be a great fit as host. To everyone but Jennings himself.
"I just saw Alex pretty recently when we were promoting the recent Jeopardy! tournament," Jennings told Fox News in April 2020, "and he was really hanging in there well. Jeopardy! has production shut down for the pandemic and he is still itching to get back to work."
"That's a guy who loves his job," he continued, "and I think that's what's keeping him healthy and alive at this point. I hope he hosts Jeopardy!  forever."
'The Answer Is…' is narrated in part by Ken Jennings
Most recently, Ken Jennings has shown his devotion to Alex Trebek once again by agreeing to assist the answer-and-question show host on the audio edition of his upcoming memoir, The Answer Is… : Reflections on My Life.
The audio version of the book releases on the same day, July 21, 2020, as the print edition.
Trebek in a statement said of Jennings' participation in the project, "I wanted to narrate as much of the book as I could, especially certain parts, but I was worried my voice would give out, so I asked if Ken Jennings would help me out. He graciously agreed, and now you can hear the stories as read by both of us."
Jennings, 46, said in his own statement, "It was a real honor to be asked to help with Alex's audiobook, but also a lot of pressure. Your pronunciation has to be impeccable when you're filling in for Alex Trebek!"