'Jeopardy!': The Last of the Trebek Era's Best Players Dazzle in the Tournament of Champions – And Pay Tribute to the Late Host
It's bittersweet watching the current Tournament of Champions games on Jeopardy! It has taken time to adjust to the classic answer-and-question quiz show without its late iconic host Alex Trebek who died in 2020.
Now, another reminder of his absence: the last of the game's top champs with Trebek as host are making their way through the Tournament of Champions and they took a moment to remember the beloved television personality.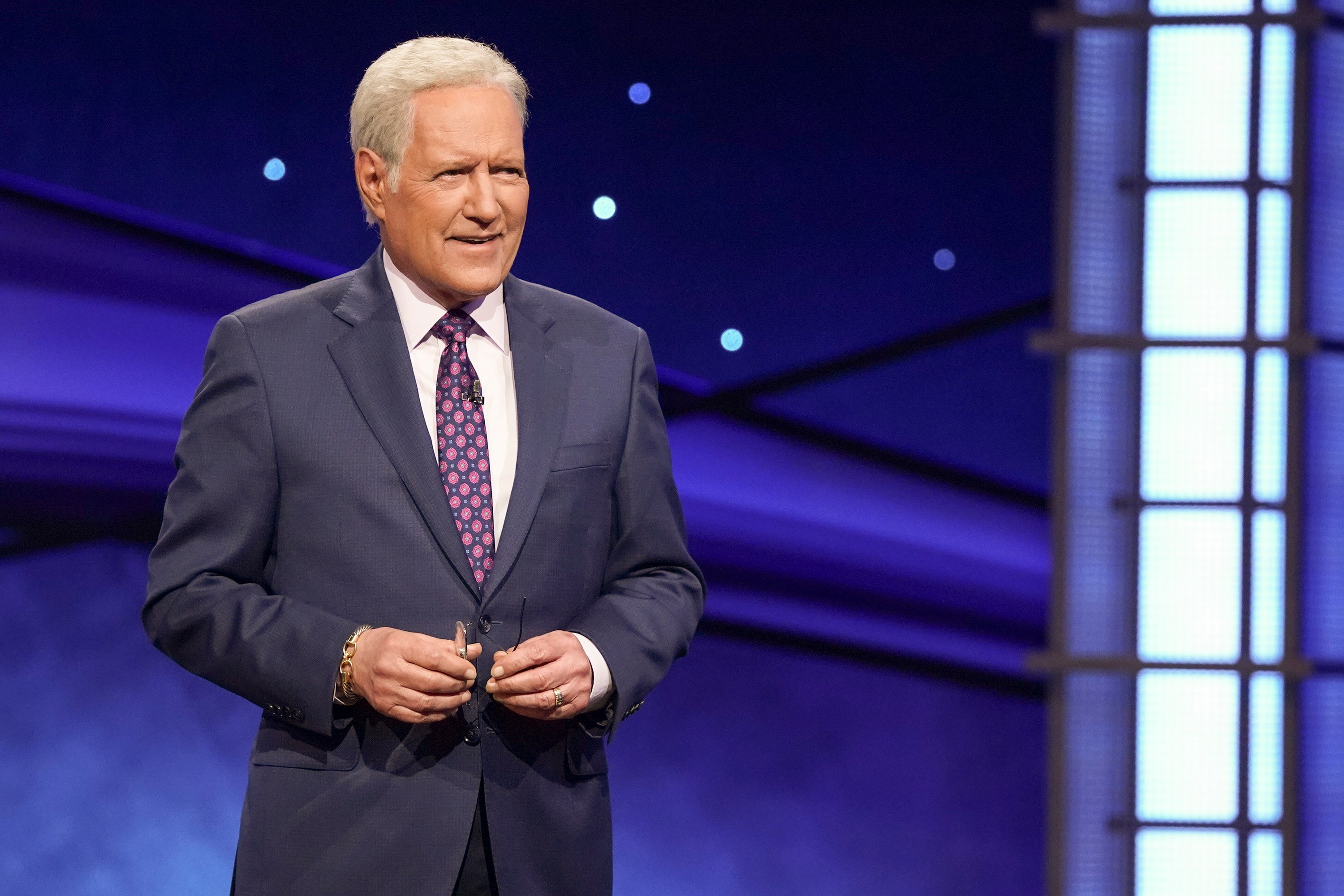 Former contestant Buzzy Cohen is hosting the Tournament
Just one of Jeopardy!'s many guest hosts since Trebek's death, Cohen brings his credentials as a nine-game champ in 2016 as well as his TV-friendly personality, complete with thick-rimmed glasses and posh suits.
The player-turned-host spoke about Trebek's light-heartedness and his own excitement to stand where Trebek once stood.
"Alex had an amazing sense of humor, [and] loved to goof off," Cohen told the game show's website. "We kind of gave him license to show that side of himself. I was so honored to be asked [to host] and I'm really hoping that I can give these great champions the tournament they deserve."
The champions reflect on Trebek
In a video post to Jeopardy!'s Instagram account, the show's staff asked the current Tournament of Champion contestants to offer their memories of the gone but never forgotten host who died of pancreatic cancer after 18 months of treatment in November of 2020.
With thoughts such as "he was an icon" and "singular human being," it's clear Trebek left these players with an even greater impression of him than they had before they appeared on the program.
RELATED: 'Jeopardy!': Buzzy Cohen's Real Name Was Inspired by This Iconic TV Character
Four-game champ Veronica Vichit-Vadakan recalled Trebek's unexpected sense of humor. "Most people think of him as being so serious and buttoned-up, but he was really a fun and goofy guy."
"You knew if Alex was teasing you, you were doing okay," said Jennifer Quail, who won eight games on the quiz show.
"He just really projected that image of 'We're all here to make a really great show and have a great game,' even when he's admonishing you. He's with the contestant, he's behind the contestants," five-game winner Kevin Walsh said.
The contestant missing from this year's Tournament
Brayden Smith was a five-game champ of the game show in 2020. He died in February 2021 at the age of 24 and would have qualified to appear in the Tournament of Champions games.
The program didn't forget Smith, remembering him with a video tribute to the "footprint" he left on the show.
On the air, Cohen said of Smith, "You've now met all 15 of the players who qualified for the Tournament of Champions — well, almost all. Brayden Smith, the incredible young man who won five shows and $115,000 in January, passed away earlier this year. Brayden's family has established a fund in his name, and Jeopardy! will be donating to that fund. We want to express our best wishes and condolences to his family."
Smith's mother Debbie tweeted her gratitude to Jeopardy! for the respects paid to her son.
"Our family is deeply touched by @Jeopardy's ToC tribute to Brayden and its pledge to support the Brayden Smith Memorial Fund," she said. "What a formidable group of Champs. Brayden would feel honored to be counted among you."