'Jeopardy!': LeVar Burton Says 'It Will Hurt' If He Doesn't Become the Quiz Show's New Host
Who will be replacing the late Alex Trebek on Jeopardy! is truly anybody's guess. From the show's greatest of all time contestant Ken Jennings to Green Bay Packers quarterback Aaron Rodgers to actor and neuroscientist Mayim Bialik, the show's executive producer Mike Richards and his staff have a stable of extraordinary names to choose from.
For actor, writer, and director LeVar Burton, who is an upcoming guest host, the choice is simple. In his opinion, he would be the best next host of the classic answer-and-question program.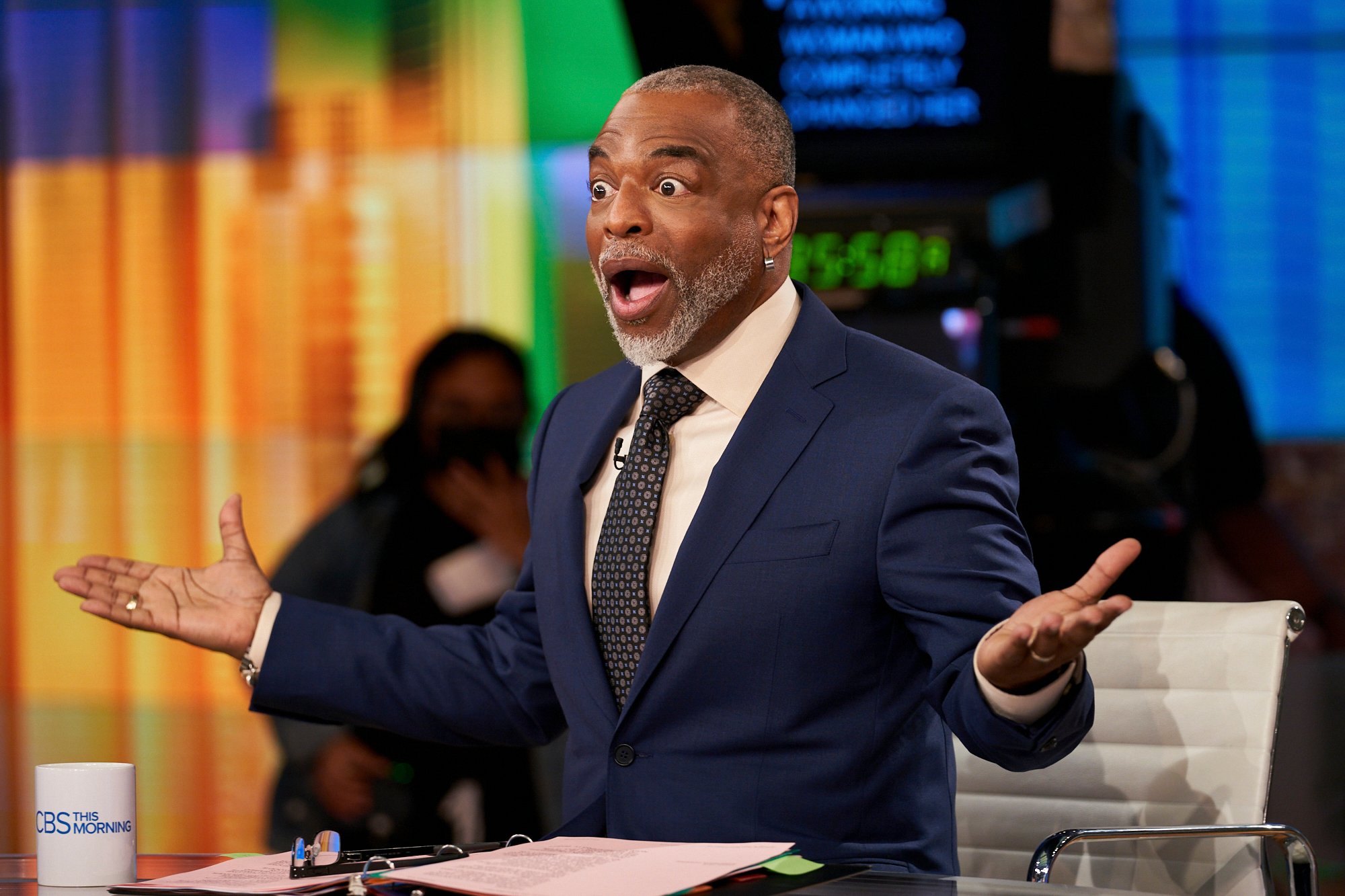 Fans petitioned 'Jeopardy!' to have Burton guest-host the show
A dedicated fan of the show, Burton has not been shy about his desire to take up Trebek's mantle – forever. In an interview, he compared what he called the "rightness" of his succeeding Trebek to his iconic roles as Kunta Kinte in Roots in 1977 and as Geordi La Forge on Star Trek in the 1980s and '90s.
"This is something that I really think is a good idea," Burton said, according to USA Today. "I think it's a good fit of what the show is, what the show requires and what I feel like I bring to the table. I feel as strongly about my rightness for this as I did about Kunta and Geordi. And I'm that invested in getting the job."
Quite a number of the actor's fans agree with him, as evidenced by a petition that was initiated on Change.org after Trebek's death in 2020. The petition called for the naming of Burton as the permanent host of Jeopardy! and gathered well over 200,000 signatures.
"Even if nothing comes from it, I can't tell how much how I appreciate all y'alls love and support!" Burton tweeted with gratitude.
LeVar Burton candidly expressed he'll be 'hurt' if 'Jeopardy!' isn't his next full-time job
In an interview with The New York Times, Burton, who's guest-hosting on the game show later in July, was up-front about his desire to host and the incredible disappointment he'll feel if it doesn't happen. For the former children's television program host, hosting the quiz show would be a natural progression in his career.
"I feel like in some respects that I helped raise these younger generations that grew up watching Reading Rainbow," Burton explained. "That means something to them, and it means something to me. We're invested in each other's success."
Asked how he'll feel, however, if he doesn't become the show's next host, the LeVar Burton Reads podcaster reflectively answered, "It will hurt. I'm not going to lie. But if that happens, I will get over it. I will be fine. Remember: Everything happens perfectly and for a reason. That is my default. It's all going to be OK. Because it always is."
Burton grew up watching 'Jeopardy!'
In his chat with the Times, the former Reading Rainbow host expressed what so many of the current guest hosts and the show's champs have stated: they grew up watching the show.
"It's difficult to explain, but there's something inside me that says this makes sense," Burton said. "I feel like this is what I'm supposed to do. I have been watching "Jeopardy!" more or less every night of my life since Art Fleming was host. Jeopardy! is a cultural touchstone, and for a Black man to occupy that podium is significant.
"Look, I have had a career for the [expletive] ages. Roots, Star Trek, Reading Rainbow. Won a Grammy. Got a shelf full of Emmys. I'm a storyteller, and game shows are tremendous stories. The stakes are high. I love that."
RELATED: 'Jeopardy!' Executive Producer Mike Richards Reveals What He's Looking For in a Permanent Host