'Jeopardy!': Mike Richards Addresses Permanent Host Leak as Longtime Sportscaster Joe Buck Appears as Final Guest Host
As Jeopardy!'s guest-host cavalcade draws to a close, its final fill-in clue reader – award-winning sportscaster Joe Buck – steps in behind late host Alex Trebek's lectern.
And most recently, the show's executive producer Mike Richards at last addressed the news that he has been in "advanced negotiations" to be named the show's permanent host, as well as the controversy surrounding his past on other programs.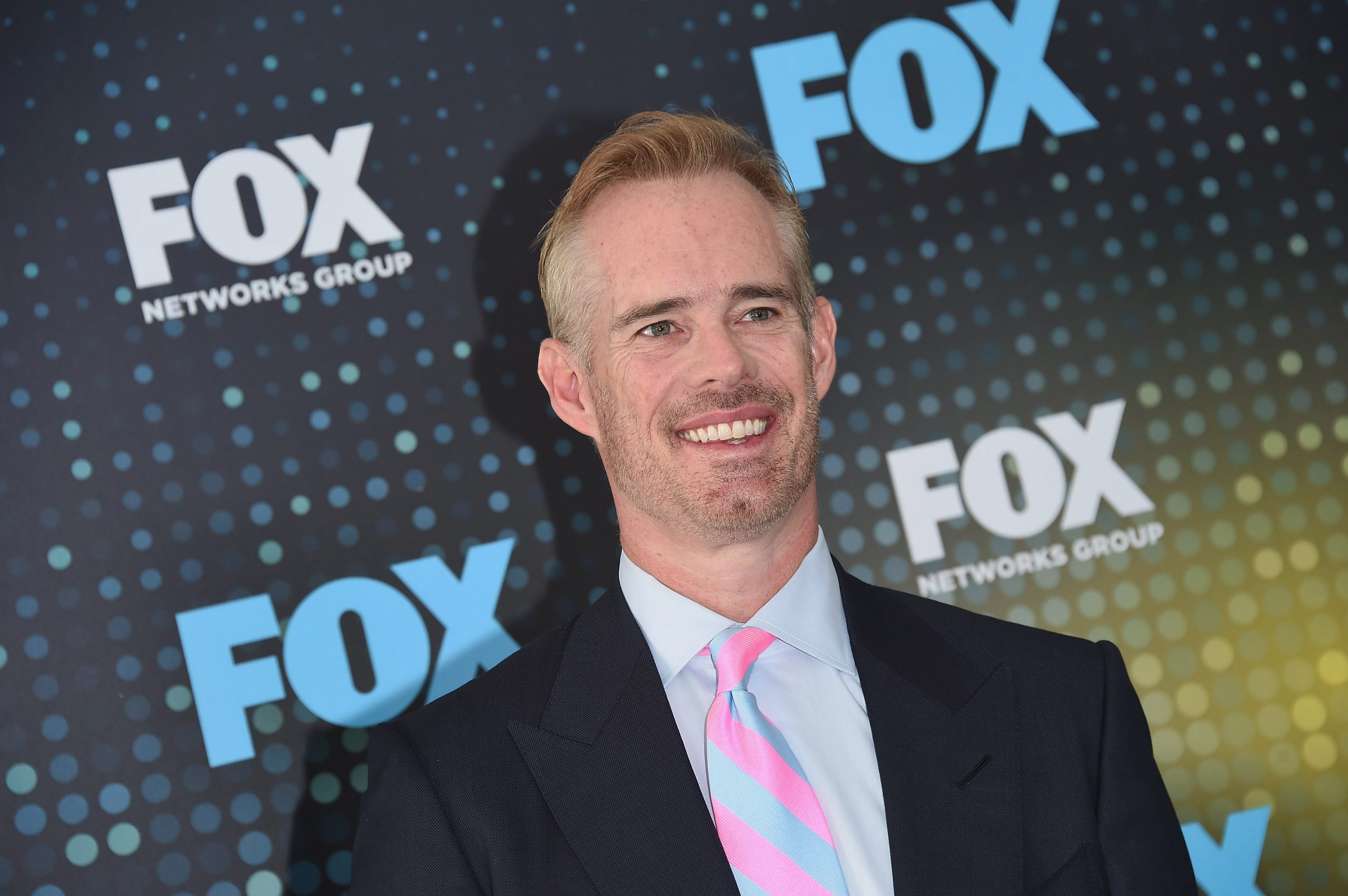 The 'Jeopardy!' guest host parade is over
Jeopardy! announced its schedule of fill-in hosts on its website in early 2021. At that time, it seemed as though it would take the full year for the show to work its way through all of those names. Buck's stint now closes out the guest-host experiment.
Viewers have seen – and have had wildly varying opinions on – a roster including consulting producer and greatest of all time player Ken Jennings, the show's executive producer Mike Richards, journalist Katie Couric, daytime show host and cardiothoracic surgeon Dr. Mehmet Oz, Green Bay Packers quarterback Aaron Rodgers, CNN's Anderson Cooper, 60 Minutes correspondent Bill Whitaker, another of the show's champs Buzzy Cohen, actor and neuroscientist Mayim Bialik, Today co-host Savannah Guthrie, CNN's chief medical correspondent Dr. Sanjay Gupta, GMA anchors George Stephanopoulos and Robin Roberts, actor and television personality LeVar Burton, CNBC anchor David Faber, and Buck.
Richards finally speaks out
In a statement to the Jeopardy! staff, the showrunner opened up about the onslaught of coverage created recently with the news that he was in talks with Sony Television as the show's presumptive new host.
Richards, clarifying what he called the misconception as to who the permanent host ultimately is, said of being asked to permanently replace Trebek, "I was humbled and deeply honored. No final decisions have been made and discussions with me and other potential hosts are still ongoing. I know I have mentioned this to you all before, but the choice on this is not my decision and never has been."
In addition, the game show veteran who has produced other programs including The Price Is Right, said of the controversy surrounding his tenure on that show: "I want you all to know that the way in which my comments and actions have been characterized in these complaints does not reflect the reality of who I am or how we worked together on The Price is Right."
The show must go on…with Joe Buck at the helm for the week
In the meantime, the multiple Sports Emmy award-winner's Jeopardy! games will begin airing Aug. 9, amid the permanent host speculation.
Buck spoke in his interview with the program of his admiration for Trebek and the great honor he felt in being approached to guest host.
"I've been in television for almost 30 years," Buck shared. "And I always was in awe of the job that Alex did hosting this show. I think the ease with which he guided contestants through questions, the smile, the warmth, the intellect that came through. And now that I've been inside the studio, I have an even greater appreciation for how meticulously awesome Alex Trebek was."
RELATED: CNBC's David Faber Surprises 'Jeopardy!' Fans With His Guest-Hosting Talents: 'His Presence Is a Lot Like Alex'