'Jeopardy!': Lucille Ball Played a Major Role in Having Alex Trebek Hired as Host of the Quiz Show
Fans of Jeopardy! might assume Alex Trebek has been at the forefront of the show since its very beginning. Not so.
The Canadian-born host began his run on the iconic game show in 1984 and it was, in part, thanks to legendary actor Lucille Ball.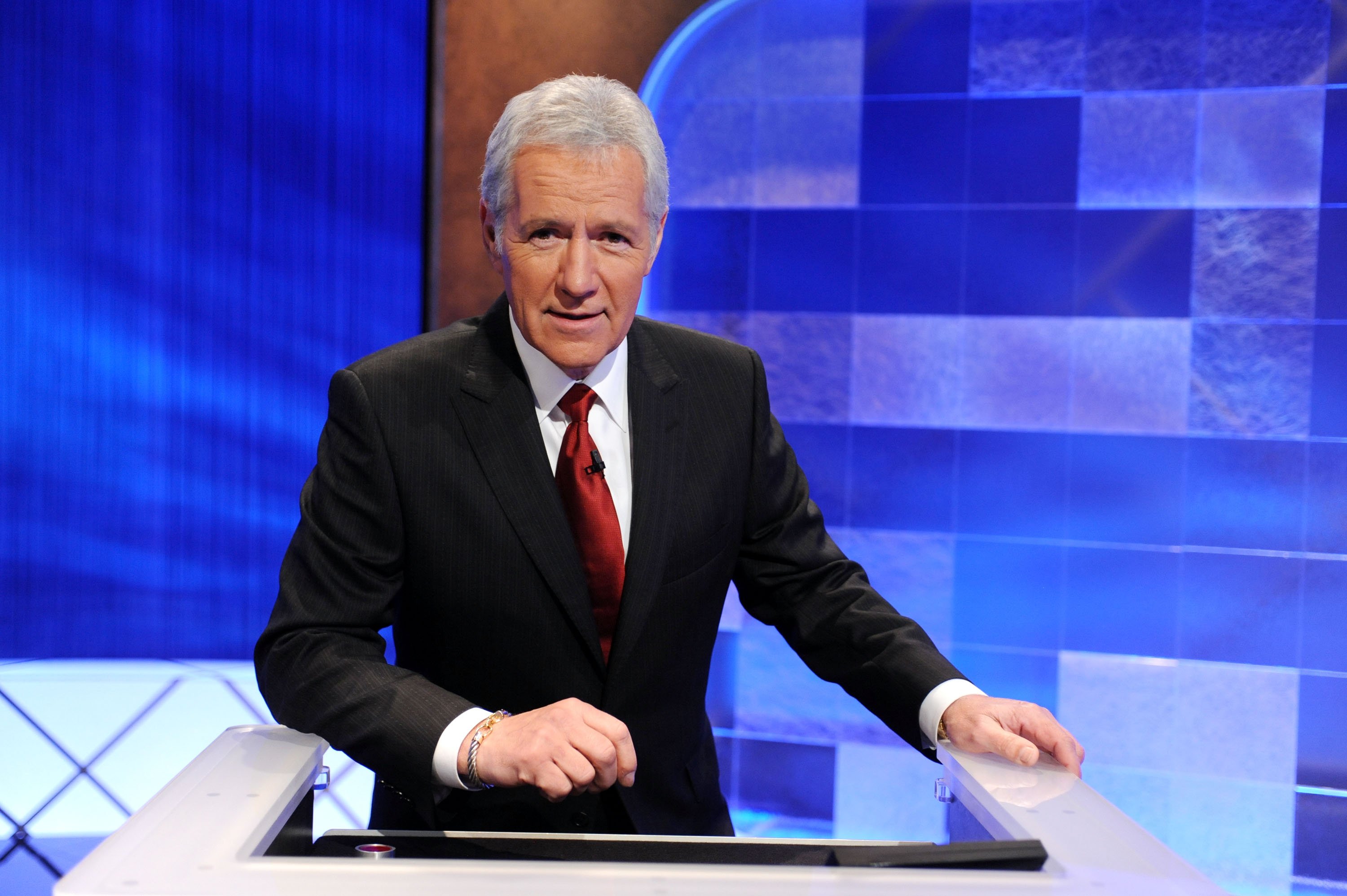 RELATED: Ken Jennings' 'Jeopardy!' Winning Streak Went So Long, He Admits He Started Making Up Contestant Interview Topics
'Jeopardy!' is airing Alex Trebek's first episode
Jeopardy! starring Alex Trebek in the role of host debuted on September 10, 1984 and is being re-aired on Monday, July 20, 2020, two days shy of Alex Trebek's 80th birthday.
Announcer Johnny Gilbert was on the job that first day and like Trebek, still is, sounding remarkably the same today as he did then. The players in 1984 were announced by Gilbert, walked out to the center of the studio and then took their places at their own podiums, buzzers in hand.
RELATED: Alex Trebek Gets Emotional About This Famous 'Jeopardy!' Fan – 'He Was My Hero'
Finally, Gilbert introduced Trebek. "And now, here is the host of Jeopardy!, Alex Trebek!"
Trebek bounded out on his first appearance on the program, sporting much darker hair and a full mustache at the time and saying, "Thank you very much, ladies and gentleman, on behalf of all of us, welcome to America's favorite answer-and-question game, Jeopardy!"
Trebek says he didn't think 'Jeopardy!' would run very long
In a 2007 interview with the Television Academy Foundation, the father of three admitted he wasn't sure if Jeopardy! had staying power, given that the show was getting complaints that the material was simply too difficult.
"At the beginning, we weren't certain how long it was going to last," Trebek said, "because we were getting feedback saying, 'Oh, it's too tough, too tough, can't do it, it's too tough.'"
The television personality offered to make the questions easier, but then changed his mind.
"Well, I told them, 'I'll ease up on the material,' and I didn't ease up on the material. . .Two months later, they said, 'hey you did well, it's good, it's all softened up,' and I hadn't done a darn thing. So people started to catch on and enjoy the program."
Lucille Ball helped Alex Trebek get his job on 'Jeopardy!'
Trebek had been, prior to Jeopardy!, a host on several game shows, including Battlestars, Double Dare, Lucky Numbers, and The $128,000 Question, and was making a name for himself.
According to The New York Times, it was none other than Lucille Ball herself who played an integral role in his becoming Jeopardy!'s host. Ball suggested to the show's executive producer and creator Merv Griffin that he hire the up-and-coming game show personality.
"In 1984," wrote the outlet in a review of Trebek's upcoming memoir, The Answer Is . . .,"Trebek got the job that made his name, with the help of the "I Love Lucy" star Lucille Ball, who encouraged the producer Merv Griffin to hire him."
After 36 years on the show, Trebek's contract with Jeopardy! expires in 2022.
RELATED: 'Jeopardy!': Alex Trebek Wishes He Could've Hosted Another Game Show – 'If I'd Had My Druthers. . .'