'Jeopardy!' Host Mayim Bialik Once Revealed What Makes Someone a 'Geek' or a 'Nerd'
Jeopardy! host Mayim Bialik is proud to call herself a "nerd," and in an interview explained that there actually is a differentiation between the terms "nerd" and "geek." And here's what she had to say.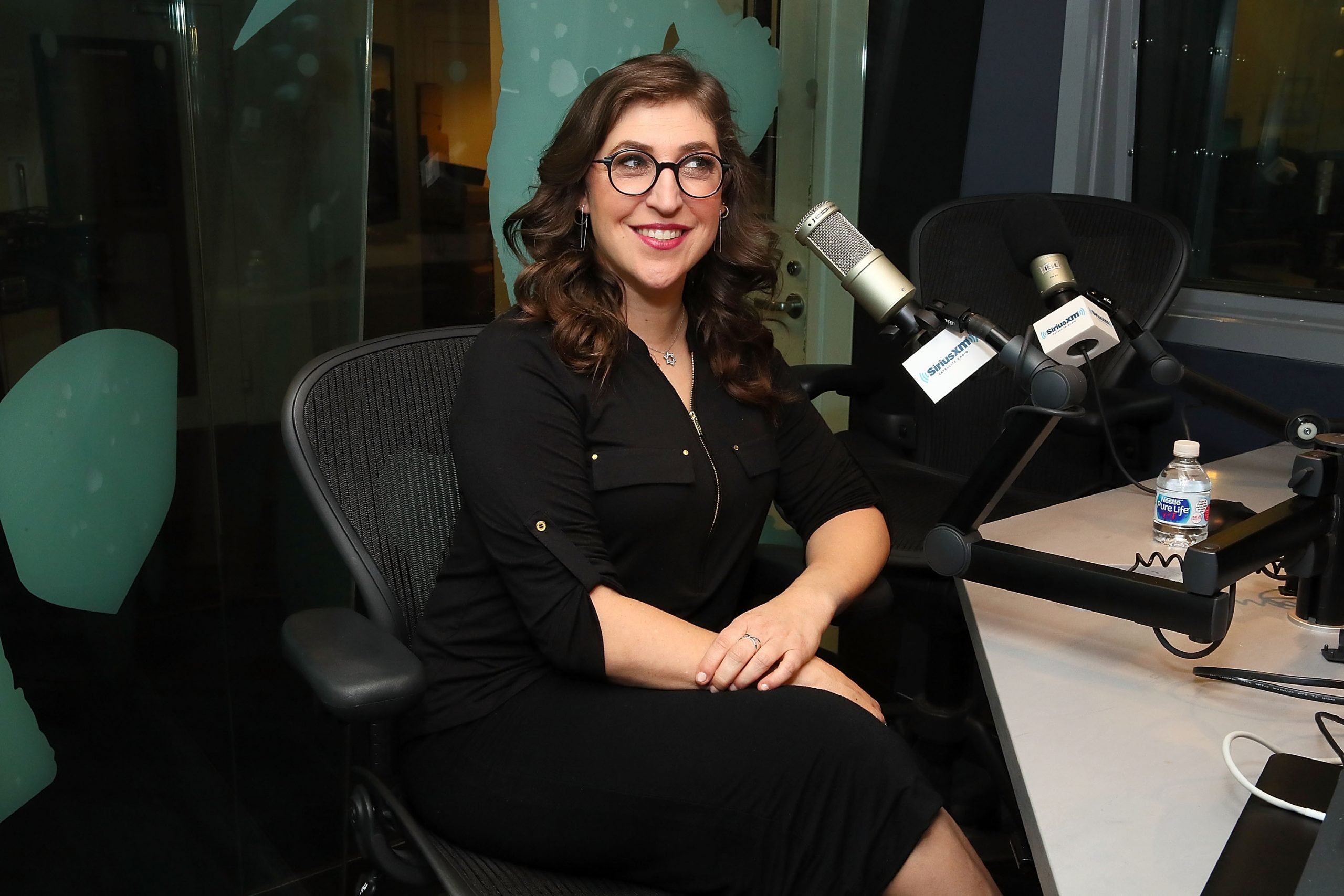 Bialik says she's thrilled to stand for 'all things geek' on 'Jeopardy!'
Being invited to host 10 games on Jeopardy! earlier in 2021 was an incredible moment for the Call Me Kat actor. The experience, Bialik said, was simply exciting.
"It is an unbelievable honor to even be mentioned in the same sentence as 'Jeopardy!' and I'm especially honored to be able to represent women who love game shows and facts and all things geek — especially when they combine with something as entertaining as 'Jeopardy!'" she said in an email statement to Today.
It's a job, she told Glamour, that she feels she can fill perfectly: "I have to say, the use of my brain and my skillset feels best suited by this job on Jeopardy!" she said. "It is a dream job. I think it's a dream job for anyone, but especially for someone who is trained first as a performer and then as a science communicator. It's a dream."
What makes someone a 'nerd' or a 'geek,' according to Bialik
Appearing on The Late Show with Stephen Colbert in 2017, Bialik got into a discussion with the host on topics including J.R.R. Tolkien's Lord of the Rings and what a nerd is versus a geek.
The former Big Bang Theory star unpacked the two frequently misused words for the late-night show host: "Nerds tend to be people who don't have an elaborate social life, but they can. We do. You're now my best friend," she told Colbert, laughing.
Colbert asked his guest if he would qualify as a nerd. As soon as he admitted that he's a big fan of "The Lord of the Rings and Tolkien's entire legendarium," Bialik informed him that this information "actually, technically, in my book, would qualify you also as a geek."
A geek, Bialik went on, "tends to be someone who's interested in those kinds of things: fantasy, Star Wars culture, Star Trek. Those people aren't necessarily academically or intellectually inclined, but they're inclined toward having friends who also like those kind of geeky things and that's usually their social circle."
As for nerds, she said, to the audience's applause, they "tend to be by themselves. Geeks are by themselves, with other people who are also by themselves."
Mayim Bialik's 1st ever email address says so much
What with having played a nerdy, scientific character on Big Bang, as well as her real-life scientific background, Bialik was happy to educate viewers on the phrases. Which in itself, is kind of nerdy. And kind of cool.
She also revealed that her "first email address, ever, was '[email protected],'" to which Colbert simply expressed his surprise to learn the email address had even been available. "It was available, that's right," Bialik responded. "In 1995, it wasn't cool yet, no one wanted it, but I did."
RELATED: 'Jeopardy!' Host Mayim Bialik on the Moment She Knew She 'Never Wanted Anything More Than That Job'