'Jeopardy!': Mayim Bialik as Host Has Reportedly Boosted the Quiz Show's Ratings
Since she began hosting Jeopardy! on Sept. 20, actor and neuroscientist Mayim Bialik has reportedly given the classic quiz show a ratings bump. Viewers apparently approve of the job she's doing and it shows.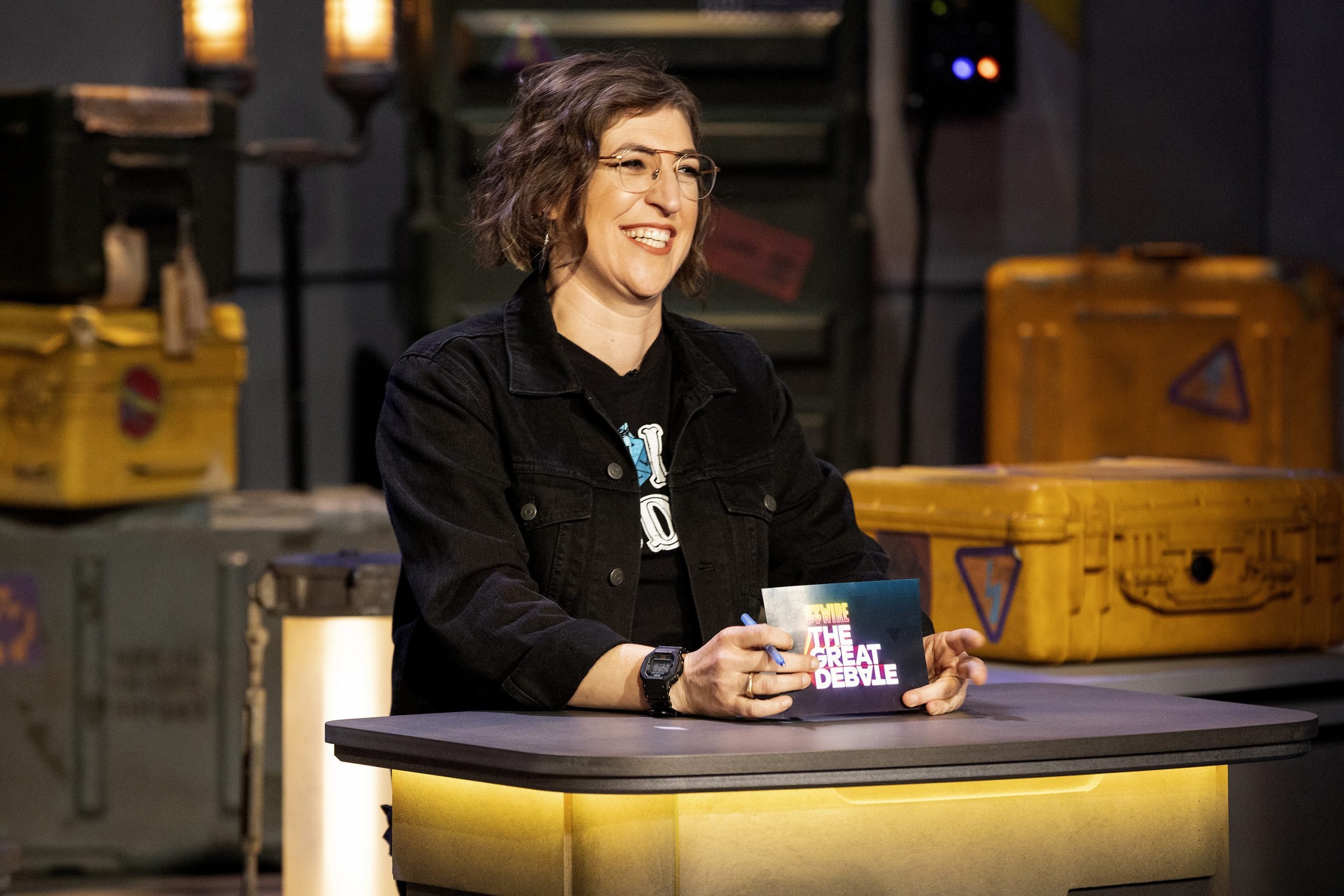 Bialik was named the show's co-host in August
The former Big Bang Theory star was named co-host of the game show in early August along with former show producer Mike Richards. Once Richards resigned as the show's host in August following various distracting news accounts from his past and then was fired as its executive producer, the drama of who was hosting Jeopardy! became a circus in the headlines. And as Bialik told Glamour, she chose to stay out of the fray.
"It's definitely been stressful," Bialik admitted. "But I don't want to come off as someone who's like, 'This has been so hard for me and my family.' Because it really hasn't. Yeah, the press that the court of public opinion has sort of engaged in has been challenging. It's been challenging especially because I used to be the kind of person to defend myself vociferously when people said things about me that were blatantly untrue. But what I've learned is that it's best not to engage."
'Jeopardy!'s ratings are on the upswing thanks to Bialik
Viewers seem to love Bialik, who refused to talk smack about Richards even after he'd left the show. In a conversation with Newsweek, the actor diplomatically said of the spectacle swirling around the show this summer: "Of course I was in touch with Mike as he was my boss at that time, and I don't wish ill on him, or anyone. But the complexity of these situations is not something that can be summed up easily. My first response when all of this went down, was to say to the Jeopardy! team: 'How can I help?' Because I am part of this family."
It's that warmth and "one of us" feeling perhaps that the show's fans are responding to because according to Decider, the program's ratings are on the uptick. In her first week as host, the outlet reported, ratings "rose by 6%." That could be because of Bialik, or because of champ Matt Amodio's impressive run. Or both.
'Jeopardy!' champ Matt Amodio gives Bialik a thumbs-up
As for Amodio, the contestant who has moved into second place of all-time consecutive wins has only good things to say about Bialik, who has been around longer than any of the quiz show's guest hosts, or even Richards himself.
The winning player told Newsweek recently, "Mayim is a fun person who's taking the job seriously, which are the two main things necessary in the role. She treats the contestants warmly, making them feel as comfortable as possible in a stressful time."
Amodio began his winning streak in July with guest host Robin Roberts from GMA, moving on to actor LeVar Burton, CNBC anchor David Faber, sportscaster Joe Buck, and Richards, leading up to Bialik.
As for the hosts he liked most, he told Vulture this summer, "As a parent, you're not supposed to choose favorites, right?" But he did. "I'll give you a tie," he said. "I live and breathe baseball, so to get to play with Joe Buck was tremendous. I didn't know what to expect going in because I've never seen him in any context other than calling baseball games, but he brought such energy to the show."