'Jeopardy!': Mayim Bialik Said She 'Stopped Reading Comments' That Compared Her Hosting Style With Ken Jennings'
Actor Mayim Bialik has comfortably settled into her role as co-host of Jeopardy!'s 38th season, sharing clue-reading duties with the program's GOAT Ken Jennings until a permanent host is named by the show.
In the meantime, she recently remarked, she's decided to stop herself from reading comments, online and otherwise, scrutinizing her performance as host against Ken Jennings'.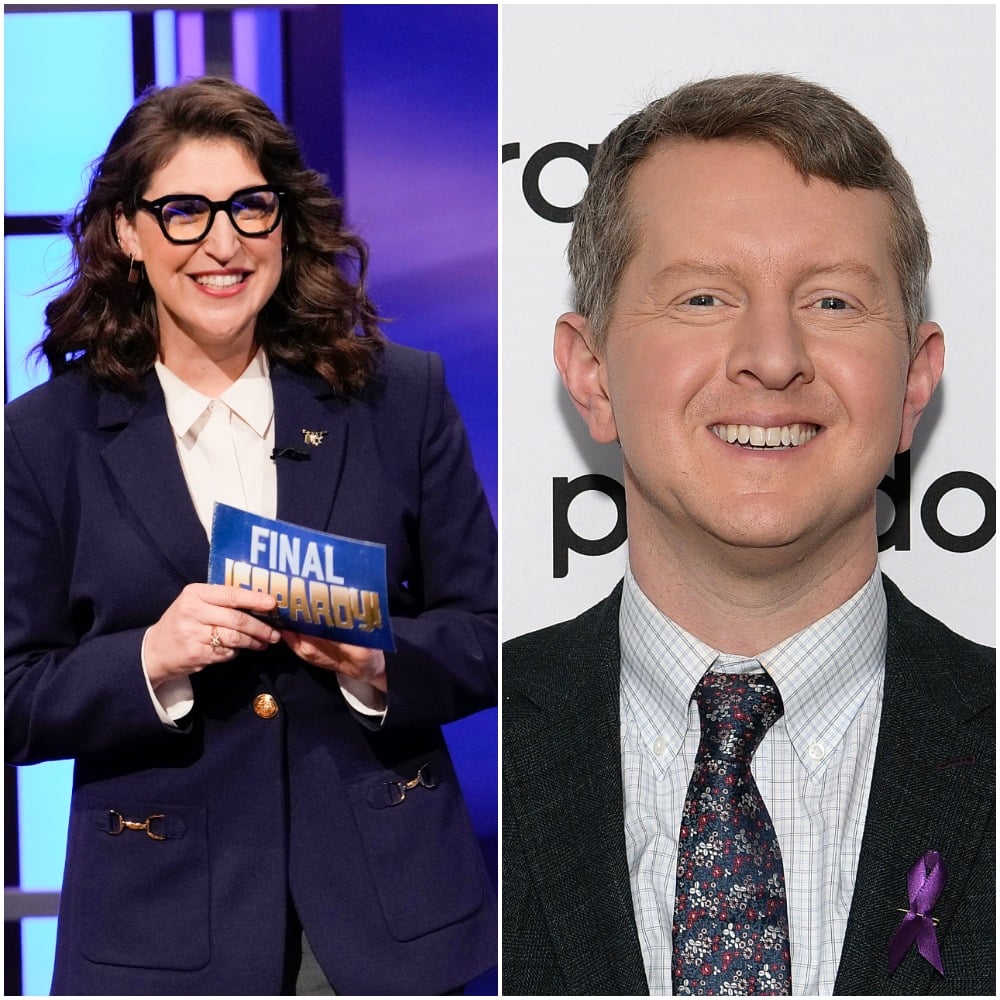 Bialik is currently hosting the show's primetime National College Championship
The former Blossom star revealed to ABC News (video below) that being in the company of young adults on the quiz show brought a unique atmosphere to the Alex Trebek Stage.
Most impressive to her, Bialik said, was the easy way between the contestants: "I don't want to say that the adults we have on Jeopardy! are not friendly with each other, but the sense of camaraderie with a group of people in their late teens, right around 20, is just very different.
"You know, they're snapchatting and hanging out. I don't mean to sound like I'm 90, but like talking on their phones on breaks. It's just a different kind of vibe."
Mayim Bialik said she's had to stop reading comments comparing her with Ken Jennings
Asked by Variety how she compared her hosting style to Jennings', the mother of two admitted that being measured, presumably by fans and critics, against the 74-game winner and not-too-shabby host wasn't something she wanted to read about on a regular basis. So, she stopped.
"Every host, as we learn from the guest-hosting situation, does bring a bit of their own personality," she explained. "I stopped reading comments because some people were like, 'She acts like she knows everything' and other people were like 'It's clear she knows nothing.' I'm like, 'well, it's one or the other or somewhere in between.'"
Bialik added that she tries "not to pay attention because people have such strong opinions about Jeopardy! I'm female, and as much as men and women can and should do the same things, women are perceived differently."
Bialik says she and Jennings both have the same goal as hosts
In the end, the former star of The Big Bang Theory continued, the two hosts share the same objective for each game to be all about the players.
Trebek often pointed out that the contestants are the "stars" of the show, seeing the host's role as simply to help the contestants be at ease.
"I really try to be a neutral presence as much as possible so that it is not an issue," she said. "[I] get to be myself. I make a lot of stupid jokes. Ken and I both want to highlight our contestants, make them feel comfortable, make them feel good. The way he says things, I'm assuming he probably knows all those things. For me, I get to read them like, 'Wow, this is amazing.'"