'Jeopardy!': What Host Alex Trebek Doesn't Want Said At His Funeral
It's unpleasant to think about anyone's death, especially someone as beloved and well known as Alex Trebek, but the Jeopardy! host has been very upfront and straightforward about his own future, especially after his diagnosis last year with stage 4 pancreatic cancer.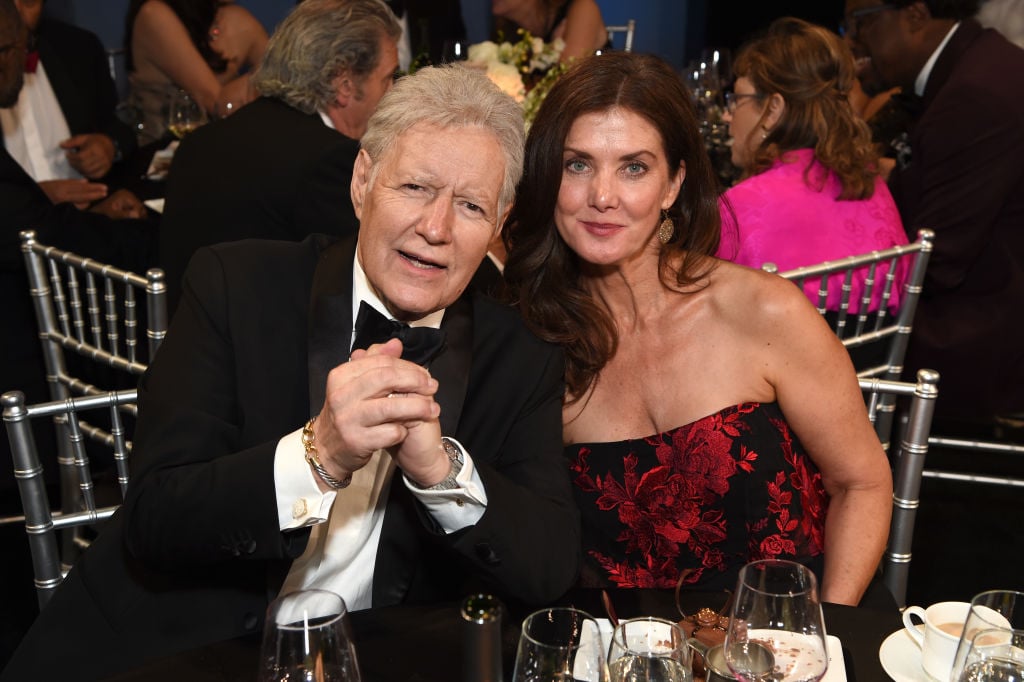 RELATED: 'Jeopardy!': Are Alex Trebek and Ken Jennings Friends?
The quiz master has even gone so far as to say what he has already discussed with his game show staff – and it's what he would prefer they not say at his memorial services.
Who Trebek thinks may replace him on the classic quiz show
For a man who was diagnosed with late-stage cancer just over a year ago, Alex Trebek's tenacity in continuing with the show has been nothing short of heroic.
The Canadian native, who has been at the helm of Jeopardy! for 36 years, suggested to TVLine in Jan. 2020 that after his retirement, it would be a good idea to allow a woman to have a go at the question-and-answer show. Still, he's been faithfully trying to be diplomatic and staying out of the fray of who his successor will be.
RELATED: Alex Trebek Reveals He's Rehearsed His 'Jeopardy!' Farewell: 'Leave Me 30 Seconds at the End'
"I will tell people, 'Don't ask me who's going to replace me because I have no say in that whatsoever. But I'm sure that if you give them the same love and attention and respect that you have shown me for the past 30-however many years, then they will be a success, and the show will continue being a success.' "
"It's not a decision that would be up to me. And I would not make myself available to presenting an opinion."
Alex Trebek reached an amazing health milestone this year
Trebek announced in Mar. 2019 that he had been diagnosed with late-stage cancer. It was not an easy year for the 79-year-old by any means, but a year later, he has provided a remarkable update.
"The one year survival rate for stage 4 pancreatic cancer patients is 18%," Trebek said in a Mar. 2020 announcement from the Jeopardy! stage.

"I'm very happy to report I have just reached that marker. You know, my oncologist tried to cheer me up the other day. He said, 'You know, Alex, even though the two year survival rate is only seven percent,' he was certain that one year from now the two of us would be sitting in his office celebrating my second anniversary of survival."
RELATED: 'Jeopardy!' Host Alex Trebek Worried He Might Win a Daytime Emmy
What Alex Trebek told his staff to refrain from saying at his funeral
Six months after the announcement of his illness, Trebek, in an interview with Good Morning America in Sept. 2019, opened up about his treatments and how he had had to be upfront with his staffers about his prognosis.
For a disease for which the survival rate is less than twenty percent, Alex Trebek has shown great progress and, just as importantly, great attitude.
He told the morning program that he knew there was "an end in sight" for him, saying that he has made peace with the reality of death.
"The thought of passing on doesn't frighten me. It doesn't. Other things do. The effect it will have on my loved ones. Yes, that bothers me and makes me sad. But the thought of myself moving on, hey folks, it comes with the territory."
Trebek clearly isn't interested in sugar-coating his illness or his possible death and made a specific request known to his Jeopardy! colleagues.
"One line that I have used with our staff in recent weeks and months is that when I do pass on, one thing they will not say at my funeral is, 'Oh, he was taken from us too soon,' " Trebek revealed. "Hey guys, I'm 79 years old. I've had one hell of a good life and I've enjoyed it."
RELATED: What is 'Jeopardy!' Champ Ken Jennings' Net Worth Today?