'Jeopardy!': Who Is Guest Host Ken Jennings' Wife Mindy?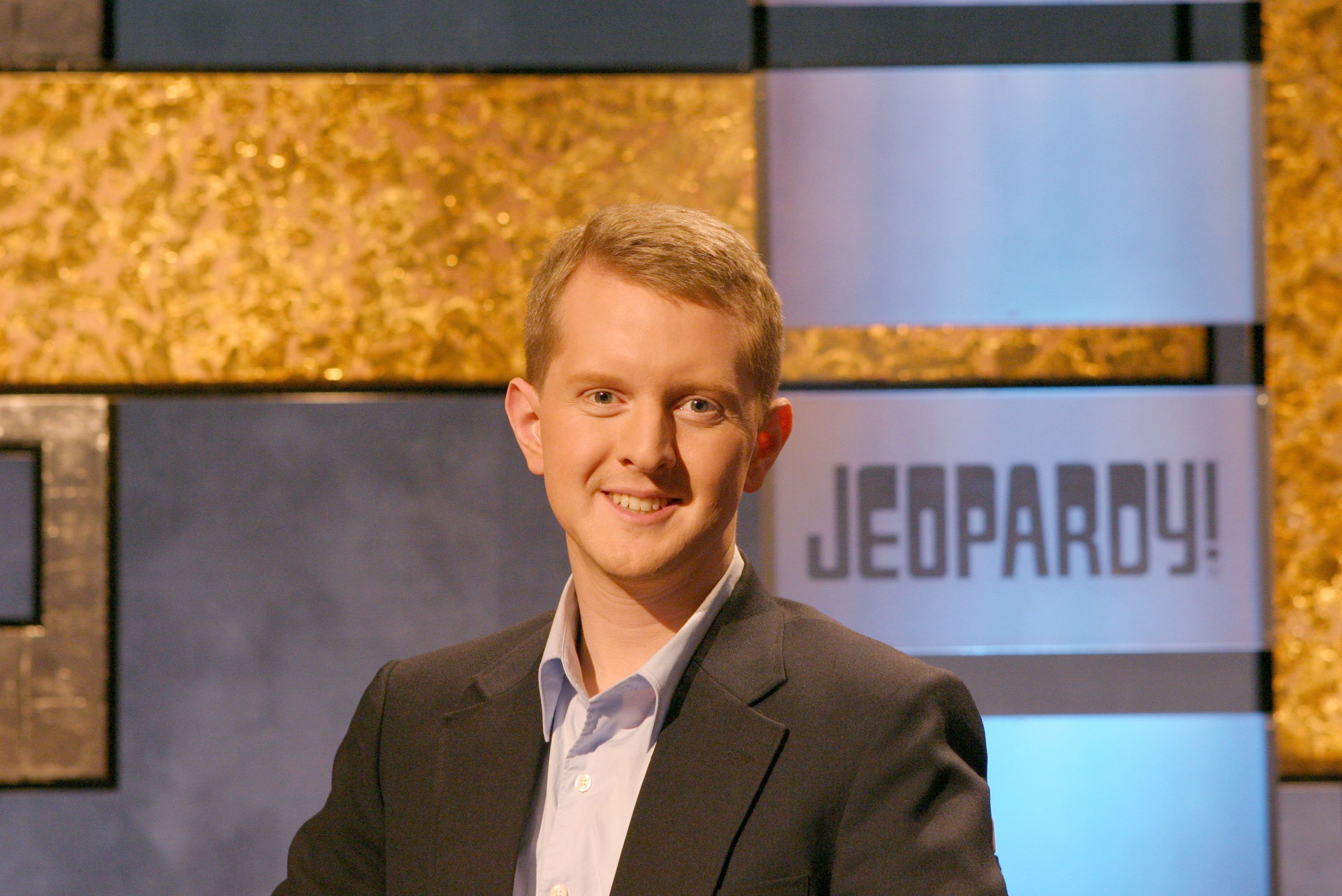 As the post-Alex Trebek era of Jeopardy! officially commences today, Ken Jennings is up as the show's first of several guest hosts.
Behind this Jeopardy! champion is his wife Mindy. Here's what's known about Mrs. Jennings.
Ken and Mindy Jennings were just married a few years when 'Jeopardy!' happened
The quiz show champ and guest host wrote in his 2006 book Brainiac about the course of action he needed to take when he discovered he had been picked to appear on Jeopardy! in 2004.
"I have only twenty-seven days before my long-repressed trivia savvy is going to be paraded before a national audience," he wrote. "I'm desperate enough to try anything."
He described looking around his home for something that could help him train for his appearance on Jeopardy! So he turned to his wife, Mindy, who he met while the two were students at Brigham Young University. The couple married in 2000.
"'Where's Dylan's ring-stack toy?,' I ask Mindy that night after dinner," he said.
He explained to Mindy that he planned on "'videotaping as much  Jeopardy! as I can.' In fact, I've discovered that I can tape Jeopardy! twelve times a week. And I think I want to start watching the show standing up."
Mindy helped prep Ken for his big 2004 win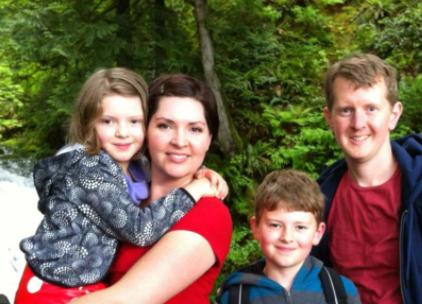 RELATED: 'Jeopardy!': Alex Trebek Wishes He Could've Hosted Another Game Show – 'If I'd Had My Druthers. . .'
Ken shared with his wife his plans to watch hours of the program, standing up. Behind his recliner.
"[The recliner] looks about the same height as the contestant podiums," he explained to Mindy. "To prepare for the show. [And the ring-stack toy] is about the same size as the buzzer the contestants hold. I want to try different ways of holding it, and get used to pressing the button at the right time."
The former preschool teacher is also the ultimate supportive wife, and offered to be his score-keeper. The future winner wrote of her, "She's elbow-deep in applesauce, but I have my corner man."
The at-that-time mother of one, and now of two, held down the fort during her husband's still-impressive 74-game run on the program.
It was time well invested by the pair, as Jennings went on to win over $2 million in his 2004 streak on the game show.
Mindy is now married to a 'Jeopardy!' (guest) host
After Trebek's death from pancreatic cancer on Nov. 8, the show announced that a succession of guest hosts would be utilized until a permanent host was chosen.
First up, fittingly, is Ken Jennings who begins his duties tonight.
At the time of the announcement, Ken tweeted, "There will only ever be one Alex Trebek, but I'm honored to be helping Jeopardy! out with this in January."
His comment was in response to the show's tweet that production would resume "with a series of interim guest hosts from the Jeopardy! family – starting with Ken Jennings. Additional guest hosts to be announced."
We'll have to wait and see if his appearance tonight will usher in the Ken Jennings era of Jeopardy!