'Jeopardy!': Why Alex Trebek Reluctantly Shared His Cancer Diagnosis With the Public
When Jeopardy! host Alex Trebek learned of his pancreatic cancer diagnosis in 2019, he initially did not feel strongly about sharing his news with the world at large.
Such a difficult and painful matter was, understandably, also very private and the beloved television personality intended on keeping it that way.
Here's what changed his mind.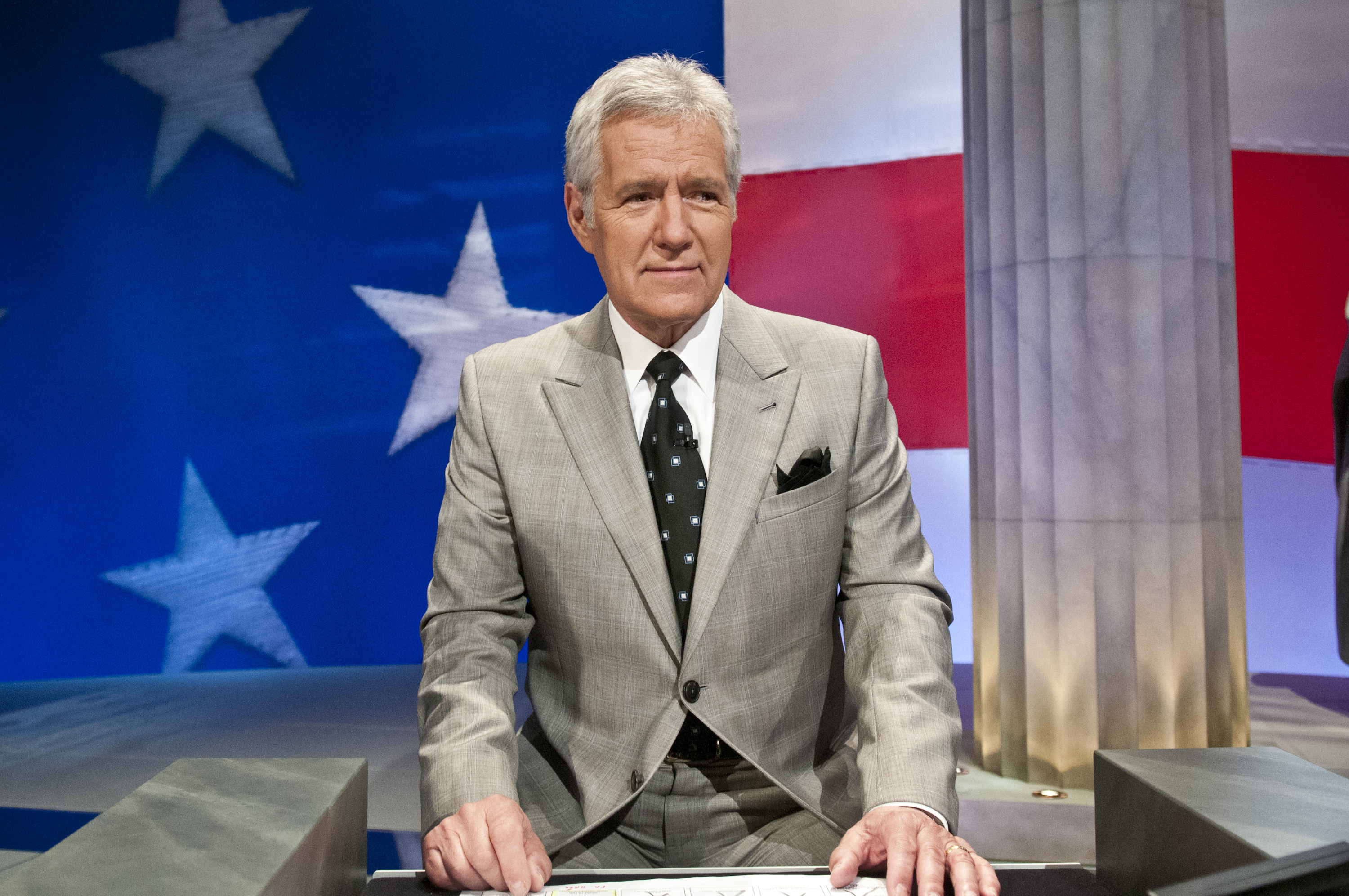 Alex Trebek didn't really want to come forward about his diagnosis
Trebek shocked fans when he announced in March 2019 that he had been diagnosed with late-stage pancreatic cancer. In a video released detailing his illness, he said, "I'm going to keep working and with the love and support of my family and friends — and with the help of your prayers also — I plan to beat the low survival rate statistics for this disease." 
In his 2020 memoir, The Answer Is…, Trebek disclosed his hesitation in telling anyone beyond his immediate family about his dire situation.
"At first, I was reluctant to share this news with the world," he wrote. "Basically, I'm a private person, but ultimately, I decided to do so because I wanted to stay ahead of the tabloids. I didn't want them printing or manufacturing all kinds of crap."
Trebek says he's not at all courageous
The word "courage" has repeatedly come up in reports about Alex Trebek and how he's handling what to so many others has been devastating. The Canadian citizen begs to differ with any assumptions that he has been particularly brave.
"That's not the way I look at courage," he wrote in his book. "Courage is a conscious decision. You do it in a dangerous situation, when you have a choice. Here, there's no choice."
"I've been diagnosed with a disease that is probably going to kill me. And probably sooner than later. So courage does not enter into it."
Why the television personality is glad the world found out
In the end, Trebek describes having, in effect, nearly every person on earth knowing about his illness as a blessing in disguise.
"I quickly discovered," the father of three shared, "there are millions of people out there who seem to care and who feel I played an important part in their lives. I've received boxes and boxes of cards and letters from people around the world offering their support, encouragement, advice, and prayers. There is a very large glass display case inside the Jeopardy! studio that is filled with them."
Trebek, who just turned 80 on July 22, is clearly touched by the kindness and concern of fans. He expressed that it was these acts of compassion from others that inspired him to want to write his memoir.
"It's a humbling experience, but it is one that I thought deserved recognition," he admitted. "It made sense to respond to that outpouring of care, good wishes, and prayers. So I started to come around to this idea of a book."
His memory failing him at times, Trebek points out in the book that he has done his best to remember details to the best of his current abilities.
"Now my memory is fading," he said, "and I feel I'm in the same boat as Mark Twain, who in his seventies, said he remembered only things that never happened. If that occurs here, tough sh*t."