'Jeopardy!' Won Big at Last Night's Daytime Emmy Awards – And Set an Impressive Record
America's favorite television quiz show, Jeopardy!, won big at the 47th Annual Daytime Emmy Awards last night, taking home awards for the show itself, and its beloved host, Alex Trebek.
It set an impressive record in the process.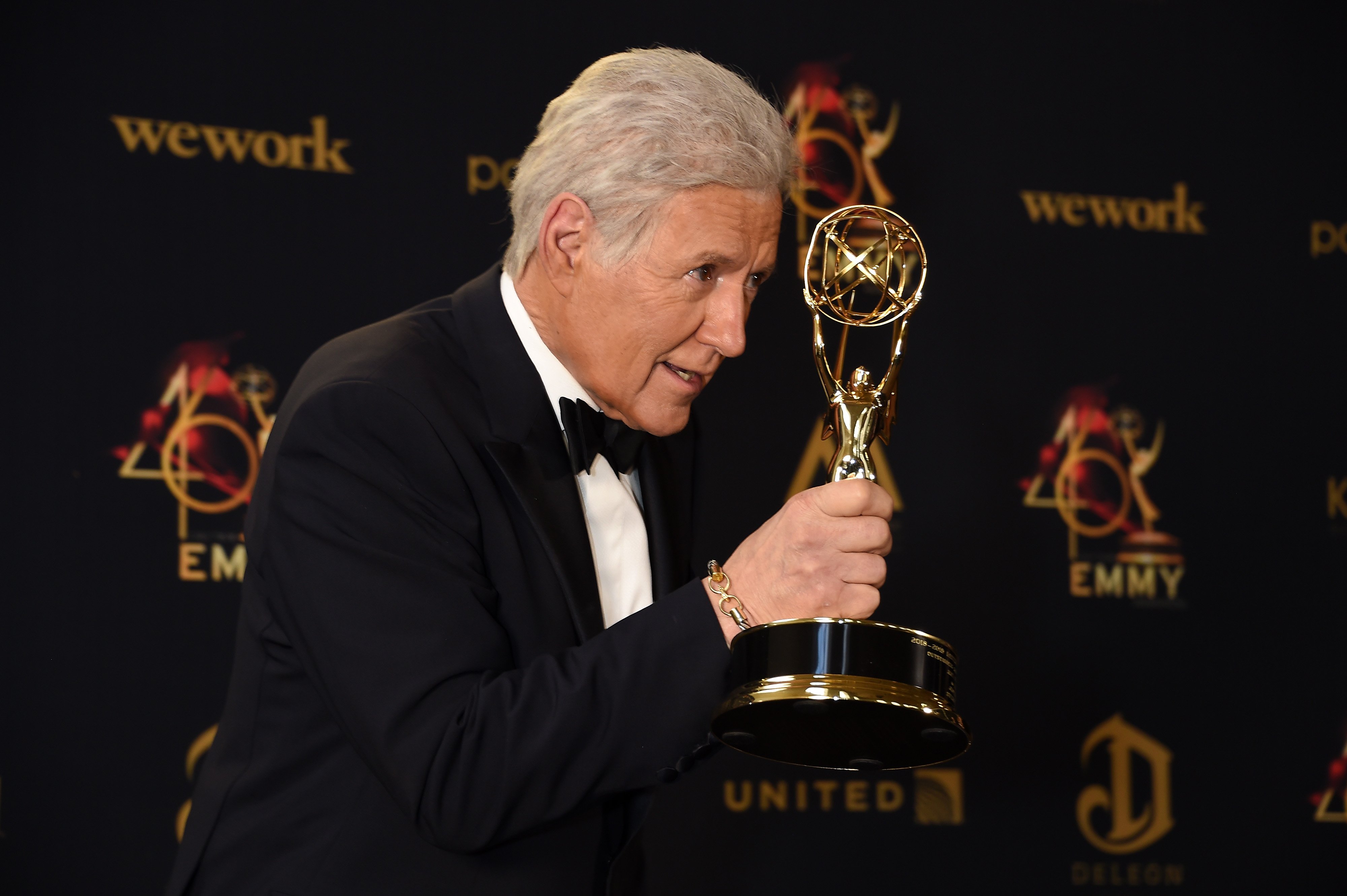 It's been a long time since the Daytime Emmys have been televised
It's been five years since the Daytime Emmys were broadcast on television. Adam Sharp, President of the National Academy of Television Arts and Sciences explained the change in thinking for 2020 and why it was decided that a virtual ceremony was the way to go.
"The most important factors for us are twofold: To properly recognize the talents and achievements of those in our community and to do it in a safe way. . . ," Sharp said. "And so, it became, take the auditorium gatherings off the table and focus all our energies on priority number one, recognizing excellence."
Alex Trebek was concerned about winning a Daytime Emmy last year
The 79-year-old host, diagnosed in 2019 with advanced pancreatic cancer, announced the terrible news shortly before the Daytime Emmy awards that year. His main concern? That he would receive an Emmy as a sympathy award. Trebek hated the thought of someone else missing out on the award because judges felt sorry for his illness.
"I was concerned that sympathy might play a big role," he said in accepting his 2019 Outstanding Game Show Host award. "I'm not a fan of sympathy votes, because I believe you should be judged on the merits of your work."
"However, I started thinking back to last year. I had just had major surgery to remove two life-threatening blood clots on my brain. I think that would have earned me a certain amount of sympathy, but I didn't win. So maybe I've been worrying about the wrong thing."
'Jeopardy!' wins big and sets an important record
At last night's 47th Annual Daytime Emmy Awards, televised remotely live on CBS, the program took home the award for Outstanding Game Show. And, Alex Trebek won for Outstanding Game Show Host.
The game show has won more Emmys than any other, bringing their wins last night to a staggering 35 total.
The congratulations were rolling in on Instagram for Trebek and his crew for their well-deserved wins. One fan said, "Best show on television with the best host. The most informative half hour on TV because you will always learn something new."
Another concurred, posting, "Congrats!! Jeopardy! is honestly one of my favorite parts of the day. Love playing along and seeing Alex every week day at 7:30!"
"This comes as NO SURPRISE!," said another post. "We love you Alex and we love Jeopardy! Praying for your good health every day. Best damn show and host on the planet."