'Jeopardy!'s Late Host Alex Trebek Was Honored With a Scholarship: Here's the Surprising Person Behind It
The late quiz show host Alex Trebek was recently paid tribute by the Television Academy Foundation (TAF) with a scholarship. Named after the late Jeopardy! host who died in 2020 after a nearly two-year battle against pancreatic cancer, The Alex Trebek Legacy Fellowship Fund was established by a long-time friend of the game show. Here's what's known.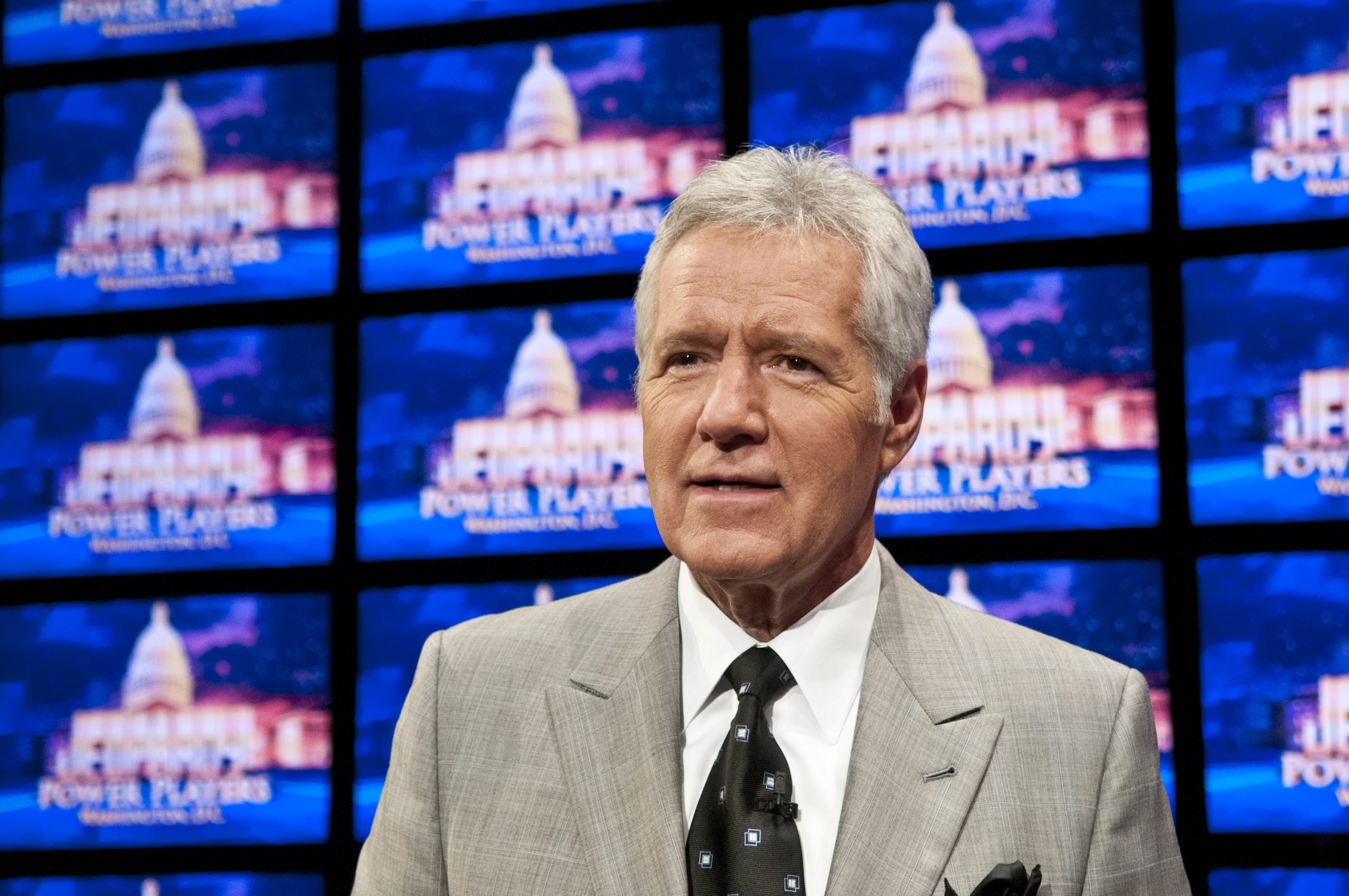 The scholarship established in honor of Trebek
Trebek died on Nov. 8, 2020, of pancreatic cancer. His death left an enormous gap in the continuation of the quiz show with a parade of guest hosts brought in to helm his place at the lectern until a permanent host is named.
It was recently announced that Harry Friedman, who was Jeopardy!'s executive producer for 25 years, has spearheaded a scholarship in Trebek's honor. According to the Television Academy Foundation, the charitable component of the organization that brings us the Emmy Awards, "The Television Academy Foundation today announced the establishment of The Alex Trebek Legacy Fellowship Fund with a $50,000 gift from longtime Jeopardy! executive producer Harry Friedman and The Harry & Judy Friedman Family Foundation."
The scholarship will selectively offer "the Alex Trebek Legacy Fellowships" to college media educators who attend the organization's yearly Faculty Conference and will pay for fellowship recipients' conference fees, travel costs, as well as other fees.
Friedman, who is a 19-time Emmy Award winner for his work as executive producer on the quiz show as well as on Wheel of Fortune, expressed his gratitude for The Alex Trebek Legacy Fellowship Fund. "They will serve as a lasting tribute to our dear friend's life and work," he said. "Much like Jeopardy! itself, the Foundation's programs use the power of television to educate and to celebrate and reward knowledge."
Trebek was honored by Sony Pictures Entertainment as well
The late host of Jeopardy! was also posthumously paid tribute by his former bosses at Sony Pictures Entertainment recently.
With Trebek's wife, Jean; his son, Matt; and his daughters, Emily and Nicky on hand at the start of the show's latest season, a plaque was dedicated in Trebek's honor renaming the studio The Alex Trebek Stage.
Longtime Jeopardy! announcer Johnny Gilbert can now be heard declaring at the start of each new game: "From The Alex Trebek Stage at Sony Pictures Studios, this is Jeopardy!"
Alex Trebek on 'Jeopardy!'s legacy
In a 2007 interview with TAF, Trebek articulated what he viewed as the sustaining mission of the program regarded by many as an institution.
"A respect for knowledge," Trebek said of the show's legacy. "There's nothing wrong with being bright. There's nothing wrong with comporting yourself in a decent manner, with respect for your fellow individuals. We don't take cheap shots at people, in our clues, or on the program. I think that says a great deal about us."
Trebek acknowledged that the show itself is timeless, likely to outlive him or any other host.
"The program can be on forever," he said. "There's no reason it can't just be one of those programs that my grandchildren watch and my parents watched, and everybody watches, everybody in the family."
RELATED: 'Jeopardy!': How Matt Amodio Plans on Spending His $1.5 Million in Winnings