'Jeopardy!': Alex Trebek Once Said His Son Burst Into Tears When He Shaved His Iconic Mustache
For much of his career, Jeopardy! host Alex Trebek's mustache was a constant. But in a controversial move that's still talked about, the popular television personality shaved his iconic facial hair in 2001, throwing fans into turmoil. Trebek couldn't see what the fuss was all about, he explained in 2020, until he witnessed his family's reaction to his clean-shaven face.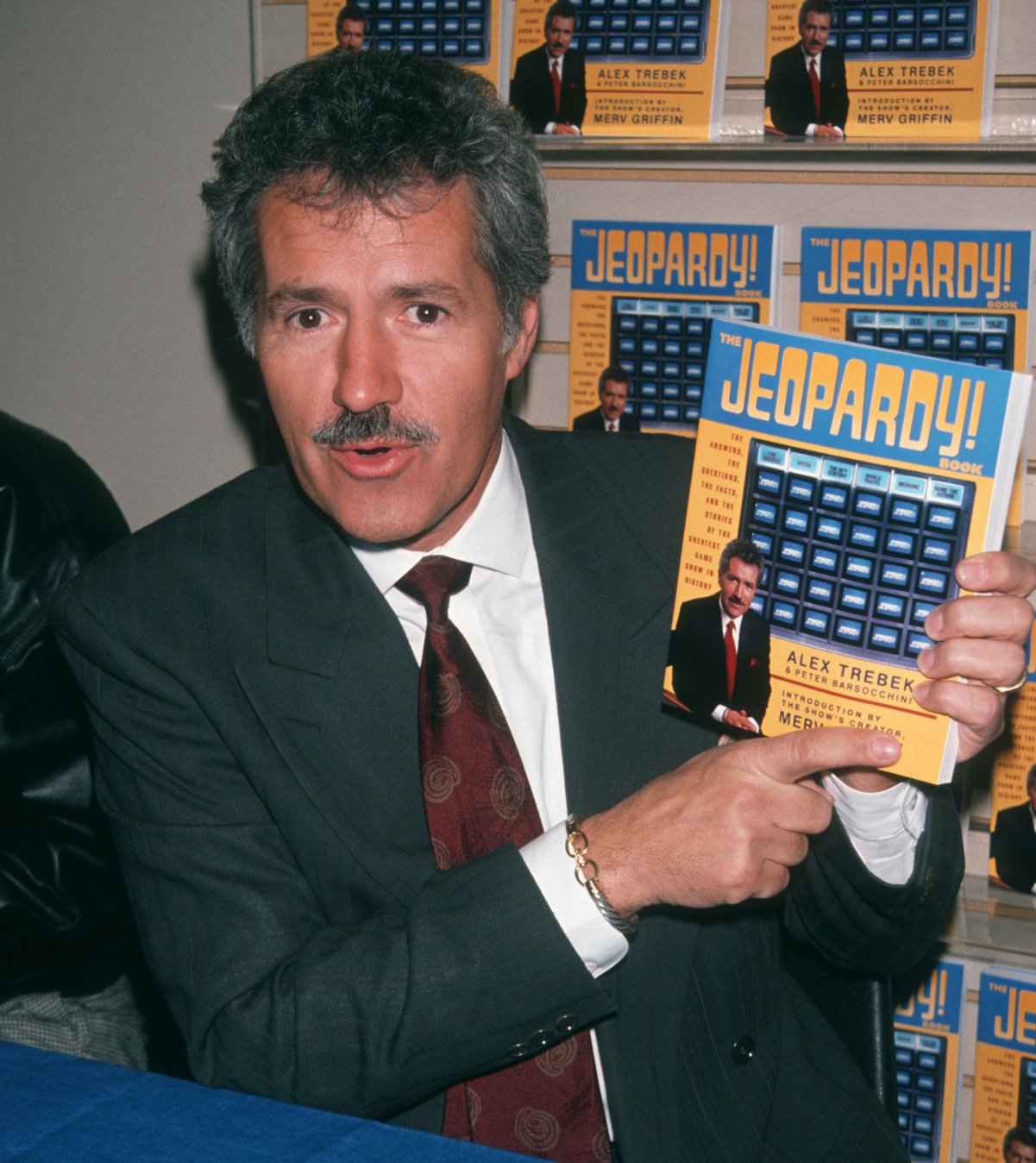 Alex Trebek's mustache had been with him for decades
In Alex Trebek's memoir — The Answer Is..: Reflections on My Life, published just months before his death in November 2020 — he devoted a chapter to the topic of his mustache and the attention it garnered throughout the years.
The Canadian-American recalled growing his distinctive facial feature "not long before I came to California" in the early 1970s.
"I was the first game show host since Groucho Marx to be on the air with a mustache," Trebek wrote. "Maybe it was my rebellious streak. I have naturally wavy hair, but throughout most of my career at the CBC, they would straighten it. Once the 70s came along, I started to let my hair grow longer. It got fluffier and turned into an Afro. Once I grew the mustache, I looked like Dr. J. I wore that mustache for nearly 30 years."
The day Trebek's son cried
On a whim, the father of three explained, he decided to shave his mustache off just before taping the "fifth and final show of the day." Trebek did not consult with the show's producers or makeup crew. "One of my producers came in, and he was dumbstruck," he said.
"Half the people in the audience didn't notice right away," he continued, and when he got home, neither did his family members.
The host recalled: "I got the same reaction. I walked into the house. [His wife] Jean was there in the Play-Doh Room with [two of Trebek's children] Matthew and Emily. I stood in the doorway. 'Hi, guys,' I said. 'Hi, Dad,' the kids responded. 'Did you have a good day taping?,' Jean asked. 'Yeah, it was fine.' We talked for a few minutes…and a few minutes more…and a few minutes more. Finally, I said, 'Anyone notice anything different about Dad?' 'Oh my God,' Jean said. 'You shaved your mustache.' Matthew, who was around 10, started to cry."
Trebek in his memoir realized how much he had shocked his young son. "You do not mess with your children's lives in that way," he said.
The 'Jeopardy!' host was 'appalled' by the press coverage his mustache received
Alex Trebek's mustache — or lack thereof — made waves with fans and in the media. "It made newspapers and magazines everywhere," Trebek wrote incredulously of the celebrity status his facial hair received.
He continued: "I was surprised and to a certain extent appalled by this. 'Hey,' I thought, 'this is a television quiz show host shaving his mustache. Look at all the tragedy and calamity going on in the world. And they're asking about my mustache? Sometimes our values are a little off."
RELATED: 'Jeopardy!'s Late Host Alex Trebek Was Honored With a Scholarship: Here's the Surprising Person Behind It