'Jeopardy!'s Matt Amodio Reunited With a Former Guest Host of the Game Show
Now referred to as a former champion of the game show Jeopardy!, Matt Amodio recently reunited with one of the program's past guest hosts — and they had a lot to talk about.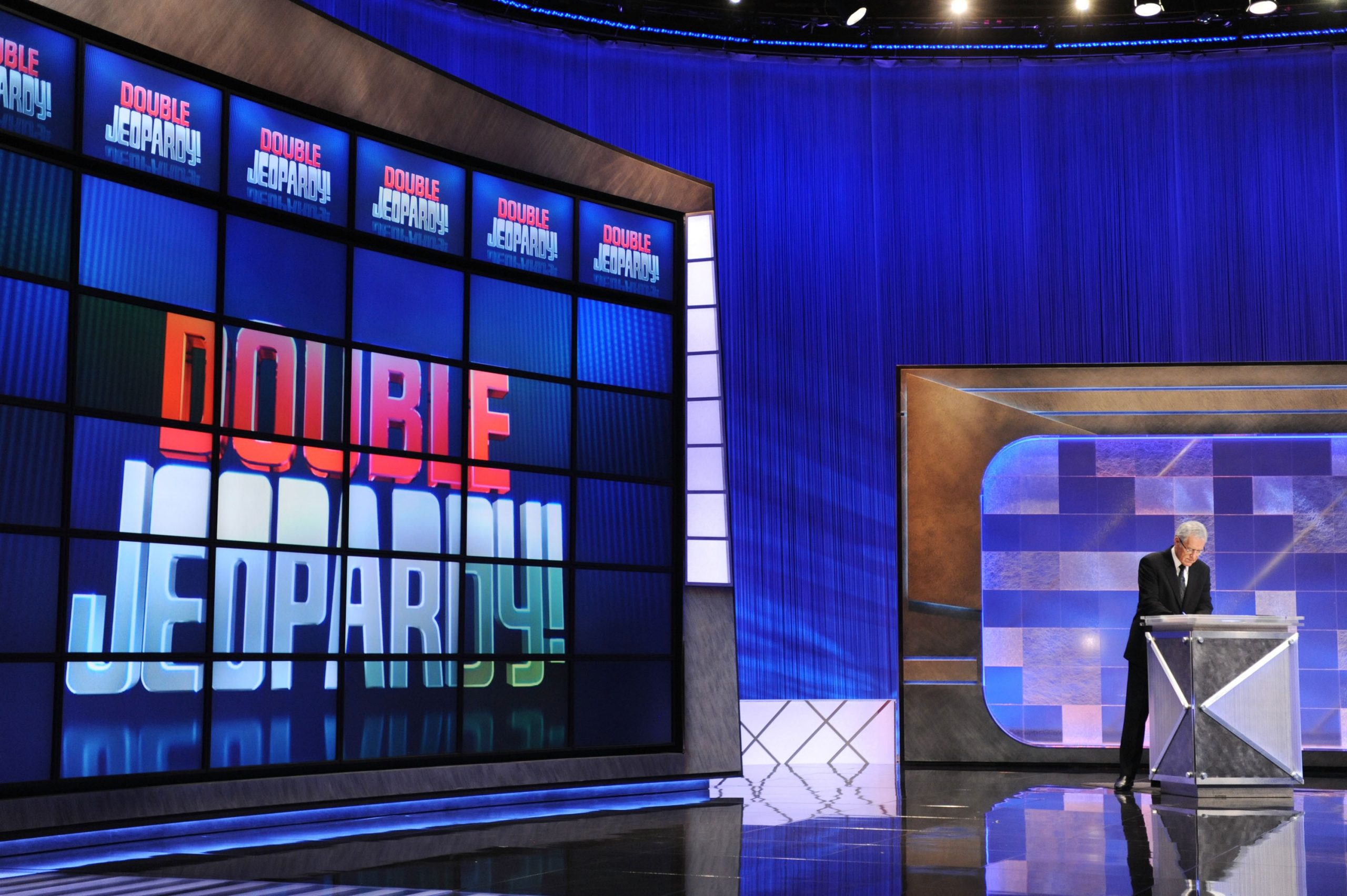 Amodio's long winning streak on 'Jeopardy!' came to an end
The Yale University doctoral student was outplayed recently on the game show, ending with over $1.5 million in winnings. As the champ of 38 games, Amodio is now in second place for all-time wins.
In an interview with the Jeopardy! Clue Crew's Sarah Whitcomb Foss, the Ohio native admitted he was, after his loss, "sad, but I'm also thinking back to all of the good times so there's plenty of happiness, too."
Amodio offered the tongue-in-cheek confession that after losing, he was "replaying every question along the way in my head nonstop since, which I'm sure is a healthy reaction." Each win, he said, "just kept on coming in. I thought at some point, I might no longer feel that joy, but every single win was just like the first. I got such happiness out of it."
The 'Jeopardy!' champ reunited with David Faber
Recently Amodio visited with Jim Cramer and David Faber on their CNBC business show Squawk on the Street. Faber guest-hosted on Jeopardy! in August and now Amodio returned the favor with an appearance on Faber's program.
"I mean, it's a lot of rhythm," Amodio said when asked about his winning strategy. "You get into a groove, you're remembering things that you didn't even know you knew, your timing on the signaling device is perfect, and it's just, it's a great feeling. It feels good. And," he added wisely, "it can disappear."
Faber finally got to the literal million-dollar question: "What are you going to do with what is a sizeable amount of money, Matt? Do you have any ideas at this point?"
The champ seemed to have given the question of what he plans on doing with his newfound wealth quite a bit of thought already, saying he plans on investing his winnings.
"I've got the boring answer, I'm going to do long-term invest and hold," he said, revealing that he's clearly done his homework. "I'm not there on the day-to-day trading, it's too much for me to keep track of. But index funds, paired with a small amount of bonds, with yearly rebalancing, how can you go wrong, right?"
Faber was one of Amodio's favorite guest hosts
Throughout his run on the quiz show, Amodio cited two of the temporary hosts as his most liked.
"I'll give you a tie," he told Vulture. "I live and breathe baseball, so to get to play with Joe Buck was tremendous. I didn't know what to expect going in because I've never seen him in any context other than calling baseball games, but he brought such energy to the show."
His other favorite was Faber: "I wasn't familiar with David prior to meeting him, so I had no expectations. He came in so prepared and so charismatic and calm. If I had a chance to be friends with David, I think I could spend significant amounts of time with him and enjoy it."
RELATED: 'Jeopardy!': Mayim Bialik as Host Has Reportedly Boosted the Quiz Show's Ratings