Jessa Duggar and Jinger Duggar's Daughters Nearly Shared the Same Birthday
Jessa Duggar and Jinger Duggar's daughters are almost birthday twins. 
On July 18, Jessa, 28, welcomed her fourth child with her husband Ben Seewald, 26. Fern Elliana was born shortly after 8 p.m. and weighed 8 lbs, 5 oz, and was 21 inches long. The one-time cast member of the now-canceled TLC series Counting On announced the news on her YouTube Channel. 
Baby Fern nearly shared a birthday with Jessa's younger sister Jinger's first daughter with her husband Jeremy Vuolo. The now 3-year-old Felicity was born at 4:37 a.m. on July 19, 2018. 
Jessa Duggar shares her birth story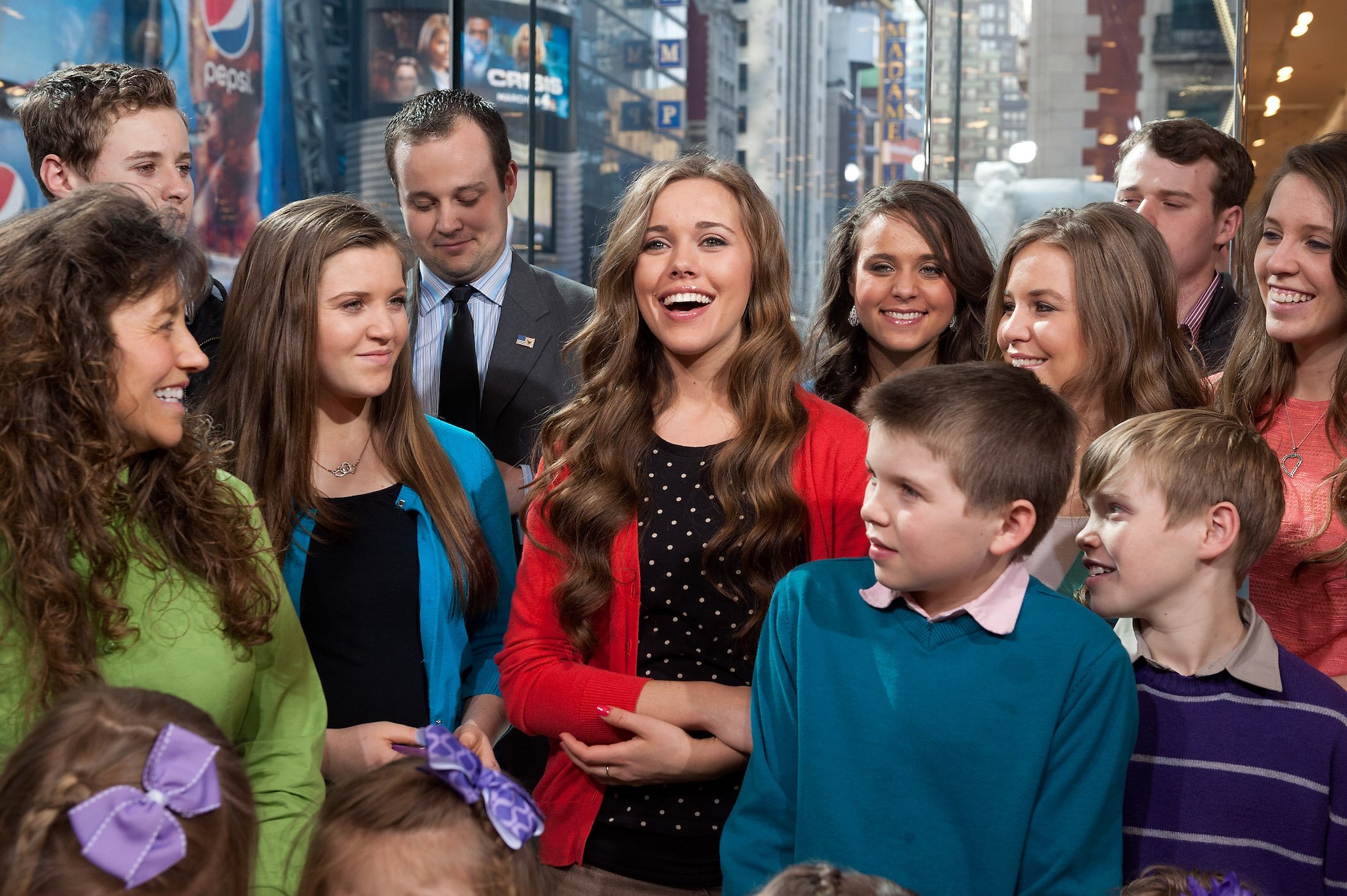 Though her family's reality show has been canceled, Jessa still decided to share her birth experience with her millions of social media followers. In a two-part video posted on YouTube, she opened up about her long labor and the difficulty she and her husband had choosing a name for their new baby. She also documented her hospital birth. 
Laboring and giving birth in a hospital is a new experience for Jessa. The 19 Kids and Counting alum gave birth to her other three children at home. But for their fourth child, she and Ben decided to opt for a hospital, in part because of complications Jessa has experienced in the past. 
"Ben and I talked this over a lot and we decided we're going to do a hospital birth this time. So that'll be different," she said in a YouTube video. "I've had three home births, three great home births, good experiences, no complications with the birth itself, but I have had postpartum hemorrhage two times, with my first and my third. And so for that reason we're choosing to do a hospital birth."
Jinger Duggar celebrates her daughter's birthday 
As Ben and Jessa were celebrating their daughter's birth, Jessa's younger sister Jinger was having a celebration of her own. The mom of two, who currently lives in Los Angeles, took to Instagram to share a few snapshots of Felicity's recent birthday party. 
"Ahhh how is she already 3 years old?! Happy birthday, sweet Felicity!" Jinger captioned the post.  
Many of Jinger's followers were delighted to see her daughter make an appearance on her Instagram. In recent months, she and Jeremy have cut back on the number of photos they share of their children (they also have a daughter named Evangeline Jo who was born in November 2020). When they do share photos, they generally do not show their daughters' faces. 
Some fans have been disappointed by the move. "How come we don't see the children any longer?" one asked. But others applauded the move. 
"Great job to Jeremy and Jinger for keeping her identity safe," one commented. "Can't be too careful nowadays."
Jessa Duggar's baby is the 21st Duggar grandchild
Jessa's baby is the 21st grandchild for her parents, Jim Bob and Michelle Duggar. The couple — who have 19 children of their own — celebrated the birth of their first grandkid in 2009, when son Josh Duggar's wife Anna Duggar gave birth to the couple's first child. Anna — whose husband is awaiting trial on child pornography charges — is currently pregnant with her seventh child. She is due sometime in the fall of 2021. 
Check out Showbiz Cheat Sheet on Facebook!