Jessa Duggar Talked About Her Past 'Strained Relationships' With Her Siblings as Jill Duggar Preps Her Son for Public School
Duggar fans know all of the current drama and rumors surrounding Jill Duggar. Jill's husband, Derick Dillard, has spoken out against Jim Bob Duggar and Jill's mistreatment over the years. And now, Jill's breaking more family rules than ever, as she's the first of the Duggar kids to send her kids to public school.
As Jill shares more information about her son going to school, Jessa Duggar put out a video of her own — and it's all about how leaning into her faith has helped her through the years. Not only that, but Jessa mentions her past strained relationships with her siblings. Here's what she said.
Jill Duggar is rumored to be on the outs with her famous family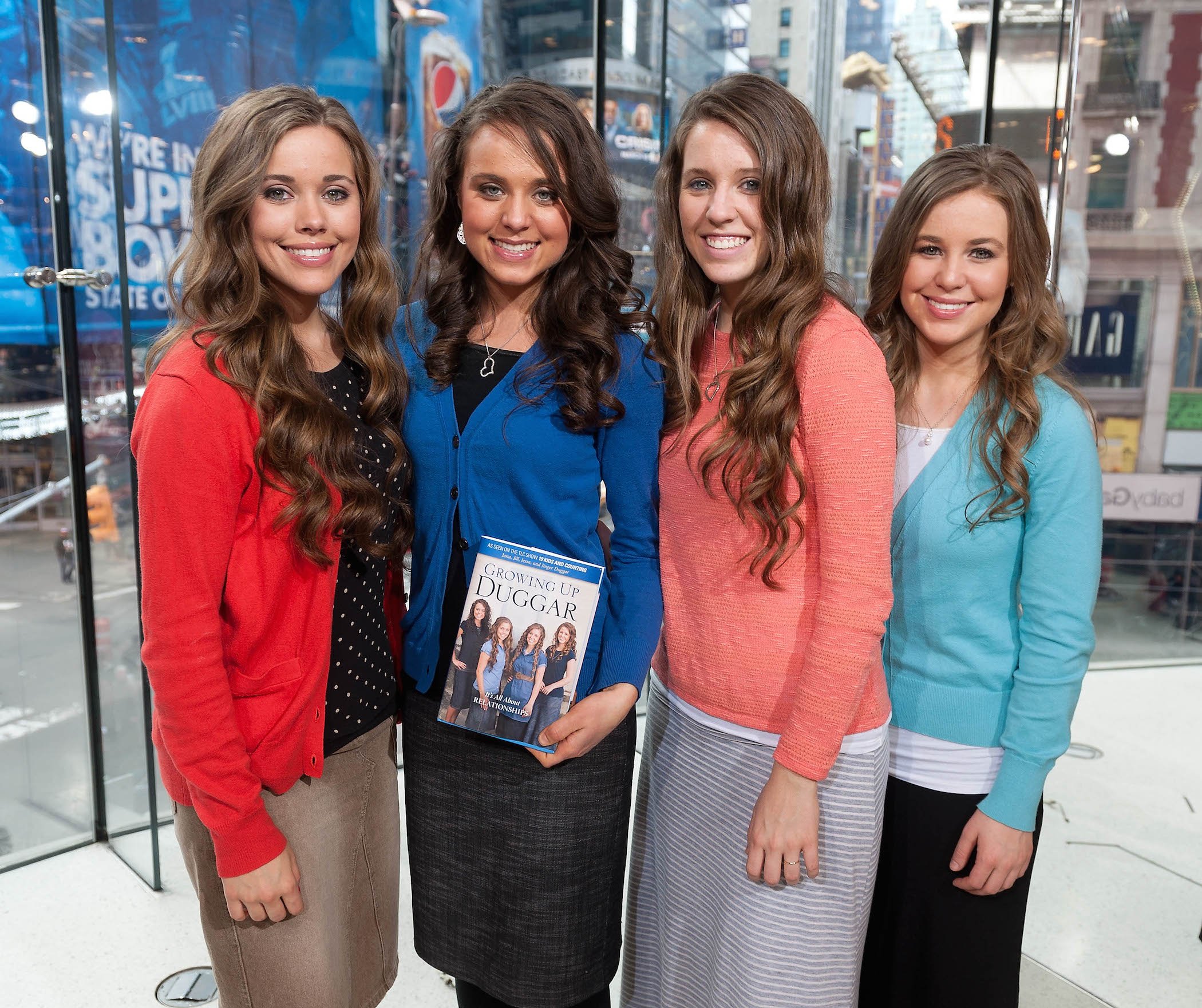 While Jill was once a staple and fan favorite on 19 Kids and Counting and Counting On, she now doesn't appear with her famous family on TV. And at the end of 2019, Derick started to explain to fans what's going on. According to Derick, he and Jill barely see Jill's family because Jim Bob Duggar requires Jill to have permission from him before stepping foot on the large Duggar property. Jill and Derick have also seemingly been left out of large family events and even Zoom calls.
Since the beginning of 2020, Derick's spoken out against Jim Bob and TLC to publications and YouTube channels. And Derick even said Jim Bob and TLC were incredibly displeased when he and Jill first tried to leave Counting On.
"We were humiliated and threatened when we first tried to not film," Derick replied to one of his followers. "Now it's not dependent on us anymore to keep the show going because more kids got married, so it's more OK if we quit."
Jessa Duggar mentioned her past 'strained relationships' with siblings in a video
Many Duggar fans and critics wonder where Jill stands in regards to the rest of her family. While there may be issues with Jim Bob, there's plenty of evidence to suggest that Jill and Jessa are still close. The two sisters have hung out with each other in group settings since Derick's unleashed online, but it doesn't look like they've had much one-on-one time.
Jessa just got candid regarding her relationship with her siblings, too. She posted a video to YouTube and Instagram on Aug. 22 where she talks about how Christ has impacted her life — and she touches on how her relationships were once strained.
"I just noticed God starting to break some of the habits in how I acted and reacted toward my siblings," Jessa explained. "I had some strained relationships with different siblings. My life before Christ, I was one who would always be picking fights, stirring up strife and contention, always getting on everybody's nerves, and God gave me a greater love for my siblings."
Jill's posting all about how she's prepping her son for public school
RELATED: Duggar Family Critics Think Jill Duggar Is in for a Rude Awakening Once Her Son, Israel, Heads Off to School
We're not sure exactly which siblings Jessa's talking about. And no one can say for sure what Jessa's relationship with Jill is like, either. But Jessa released her video right around when Jill gave her fans more info about her son, Israel, taking a giant leap into the unknown with public school.
"We are gonna go school supply shopping because it's tax-free weekend," Jill excitedly explained in her video she posted on Aug. 20. "So, we're gonna go get Israel school supplies."
Then, on Aug. 22, Jill posted a photo to Instagram of Israel sitting in a shopping cart while shopping for supplies.
Those who follow the Duggars know homeschooling or private school is much more aligned with their religious ways. And Jessa hasn't commented on her Instagram or YouTube about Jill's decision. Either way, it seems the sisters are still close. And if Jessa did have a "strained" relationship with Jill at all, we're sure there's still tons of love for each other now.
Check out Showbiz Cheat Sheet on Facebook!