Jill Duggar and Derick Dillard React to Josh Duggar Sentencing: 'God Has Carried Out His Vengeance'
Jill Duggar and her husband say they are "neither rejoicing nor disappointed" after a judge sentenced her brother Josh Duggar to 151 months in prison.
TL;DR: 
On May 25, Josh Duggar was sentenced to 12½ years in prison after being convicted of downloading child sexual abuse material. 
His sister Jill Duggar and her husband Derick Dillard reacted to the sentencing, saying they were "neither rejoicing nor disappointed." 
Jill's brother Jason Duggar and their cousin Amy Duggar King also spoke out.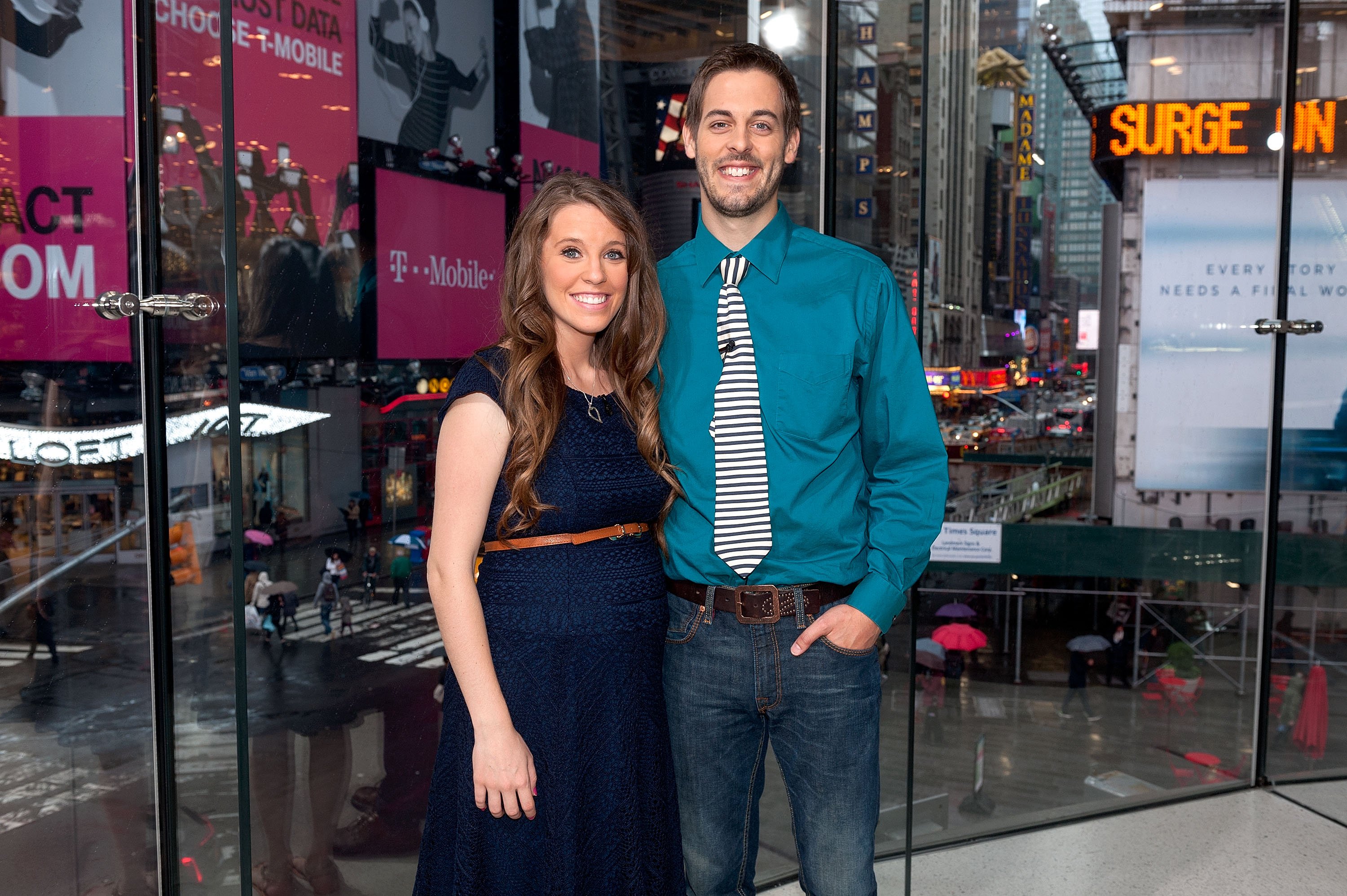 Jill Duggar and her husband Derick Dillard are "thankful" following her brother Josh Duggar's sentencing following his conviction on charges he'd downloaded material depicting child sexual abuse. On May 25, the 33-year-old – who once appeared on his family's TLC reality series 19 Kids and Counting – was sentenced to 12½ years in prison. 
Josh Duggar sentenced to 151 months in prison 
In December 2021, an Arkansas jury convicted Josh of downloading and viewing material depicting child sexual abuse. Prosecutors had asked that he be sentenced to 20 years in prison for his crimes, while his attorneys argued for a much lighter five-year sentence. 
Ultimately, the judge in the case settled on a 151-month sentence with no possibility of parole. After he's released from prison, he'll be subject to another 20 years of supervised release. The conditions of his parole include a ban on unsupervised contact with minors. He is also not allowed access to a computer or other device that connects to the internet without prior approval, nor will he be allowed to possess a firearm, according to a report from KNWA.  
Jill Duggar and Derick Dillard react to Josh Duggar sentence  
Several members of Josh's family were reportedly present at his sentencing. They included his father Jim Bob Duggar and his wife Anna Duggar. His siblings Joy-Anna Duggar, James Duggar, and Jason Duggar were also in the courtroom. However, few members of the Duggar family have publicly reacted to the sentence.
Among the few to speak out were Jill and Derick. In a statement shared on their website, they said they were "neither rejoicing nor disappointed by the sentence, but we are thankful it's finally over." 
"The Bible clearly states that God effects justice and vengeance through the governing authorities … God has carried out his vengeance today for [Josh's] unspeakable criminal activity," they added. 
The couple said that until now, Josh had not been held accountable in a way that would force him to change his "dangerous pattern of behavior."
The statement continued: 
​​It is unfortunate, but it seems that it may take spending over a decade in federal prison, and still more on probation, for Josh to have any potential for rehabilitation to the point he can safely live in society again. Hopefully, Josh can actually begin to get treatment and begin to work toward a lifestyle where he is less likely to reoffend.  If for nothing else, the notoriety of this case has hopefully contributed to the deterrence of potential offenders and will help protect children by decreasing the demand for CSAM. We continue to love Josh and his family and will be there for them however we can.
Jill has previously identified herself as one of several girls Josh molested when he was a teenager. He was never charged in that case. 
Jason Duggar calls judge's sentence 'fair'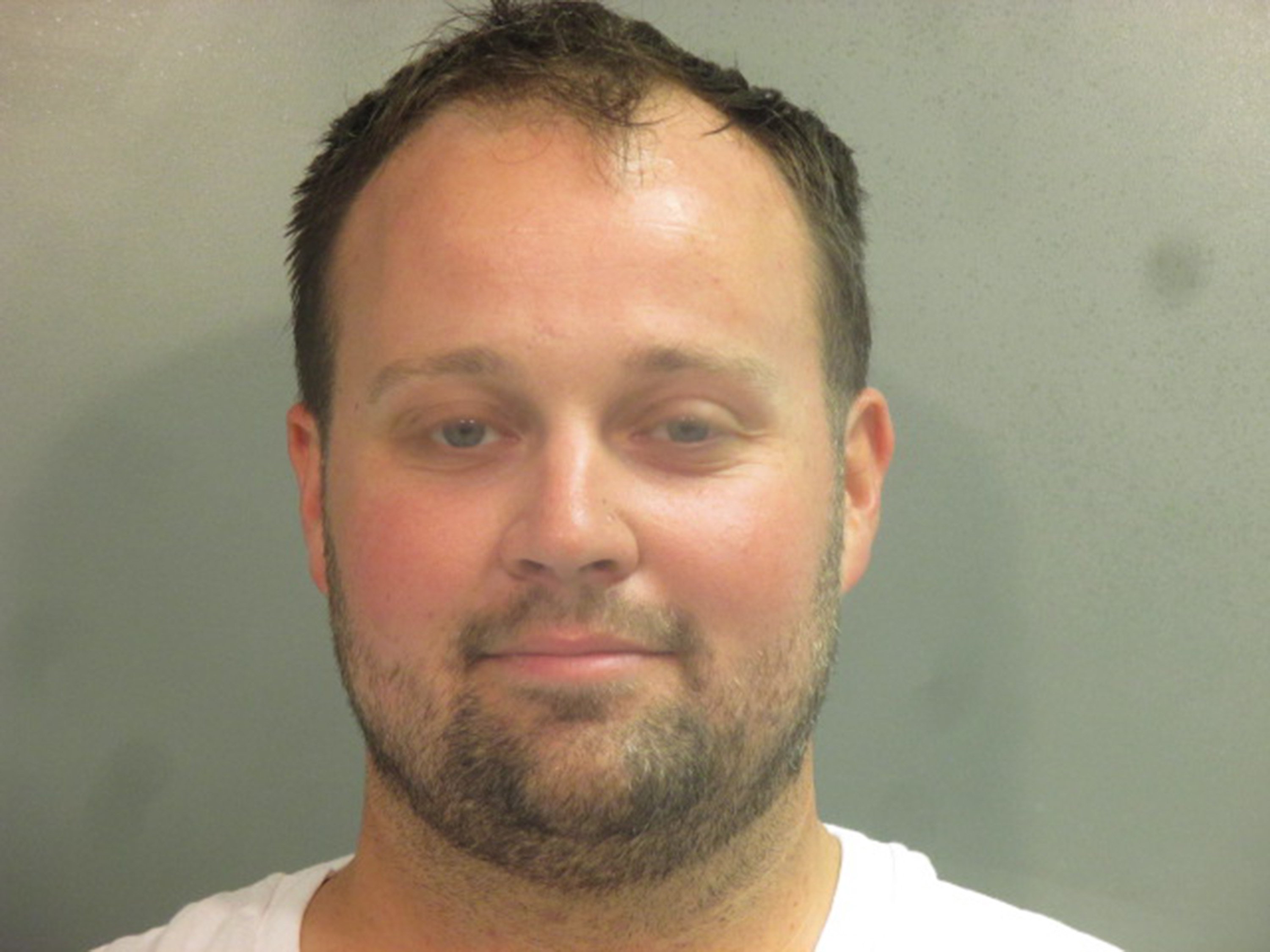 Jill and Josh's younger brother Jason also reacted to Josh's sentencing. In a now-deleted response posted to his Instagram Story, he called the judge's sentence "fair." 
"My heart is grieving over the choices my brother has made," he added. "His actions do not reflect that of a Christian believer and have doubtlessly defamed my Lord and Savior's name!!"
In a statement to Celebuzz!, Josh's cousin Amy said she didn't feel 12½ years was a long enough sentence. "But I hope that every single second he's there feels like an eternity," she said. 
How to get help: If you or someone you know has been sexually abused, text HOME to the Crisis Text Line at 741741 for free and confidential support.
For more on the entertainment world and exclusive interviews, subscribe to Showbiz Cheat Sheet's YouTube channel.