Jill Duggar Breaks Silence on 'Counting On' Cancellation, Says She 'Learned the News With the Rest of the World'
Jill Duggar and Derick Dillard have opened up about the cancellation of her family's reality series, 'Counting On.' The pair have not appeared on the TLC show since 2017 and said they learned the series was ending at the same time as the rest of the world.
Jill Duggar is speaking out about the end of her family's long-running reality TV show. A week after TLC canceled Counting On, she and her husband Derick Dillard opened up about the network's decision to cut ties with her controversial family. 
Jill Duggar reveals how she learned about 'Counting On' cancellation 
Jill and Derick, who left Counting On in 2017, had stayed quiet following TLC's June 29 announcement that it had canceled the show. (The network decided not to move forward with more episodes following Jill's brother Josh's arrest in late April on charges of receiving and possessing child pornography.) But in a July 5 blog post on their website, the couple opened up about the end of the series. They also revealed that they had no advance knowledge of the network's decision. 
"Our statement about the cancellation of Counting On is a little late because we just learned the news with the rest of the world last Tuesday [plus] this season of life is quite busy for us," Jill and Derick wrote. 
The pair went on to reveal that they heard about the end of the show after two different people. A friend and a cousin both texted them after seeing the news online. 
"We do not know how long the cancellation had been planned," they added. 
Jill Duggar and Derick Dillard say they are 'moving forward on our own terms'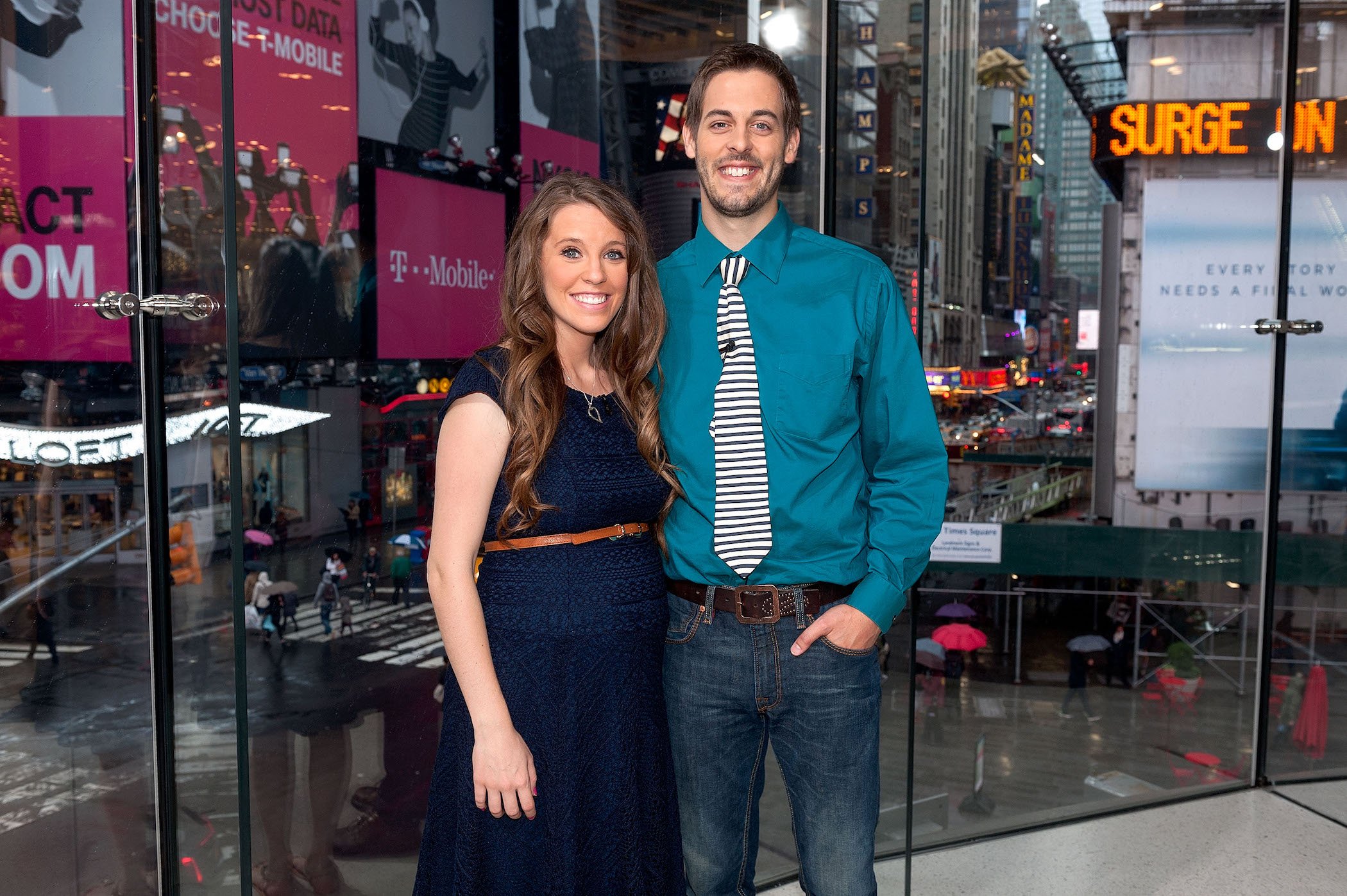 It's been four years since Jill and Derick stepped away from Counting On. In the years since their departure, they've shed some light on their decision to leave the show. 
Derick has said they were "humiliated and threatened" by other family members when they stepped away from filming. The couple has also said they had to get lawyers involved to get Jill the money she was owed for appearing on Counting On and the Duggar family's earlier series, 19 Kids and Counting. Jill has also admitted that they are "not on the best terms with some of my family." 
In their latest statement, they said the end of Counting On would help them move forward with their lives. 
"The pursuit of freedom and authenticity has been a growing theme in our lives. Our story is still being written, and this event is just one more step forward toward that goal," they wrote. "Our family's departure from 19 Kids & Counting and Counting On has allowed us to make our own decisions, including the ability to have a choice in what we share. For now, we will move forward on our own terms, and we look forward to whatever opportunities the future holds."
Derick Dillard has said he's writing a tell-all book 
Recently, Jill and Derick have revealed more about their experiences with reality TV and their fraught relationship with her family. But fans believe they are still holding back some of what went on behind the scenes with the Duggar family. They're hoping that Derick will follow through on his promise to write a tell-all book. Some even hoped the comment about a story "still being written" in their latest statement was a reference to the book. 
"I'd like to read your story from your perspective. It needs to be told," one person commented on Derick's Instagram. "I think a lot of people have come through hard situations and maybe need a point of reference to the faith and hope that has helped you thrive."
Check out Showbiz Cheat Sheet on Facebook!