Jill Duggar Dyed Her Hair the Blondest It's Ever Been for Summer 2022
Jill Duggar of the Duggar family just had her hair bleached again -- and it's officially the blondest she's ever had it. Here's more about the transformation.
Josh Duggar's trial and guilty verdict thrust the Duggar family into negative light. But Jill Duggar has distanced herself from her family, and she's quickly become a fan favorite. Not only has she made big changes to her clothing style over the years, but she changed her hair dramatically in April 2022.
Jill Duggar dyed her hair for the first time right before Josh Duggar's trial in 2021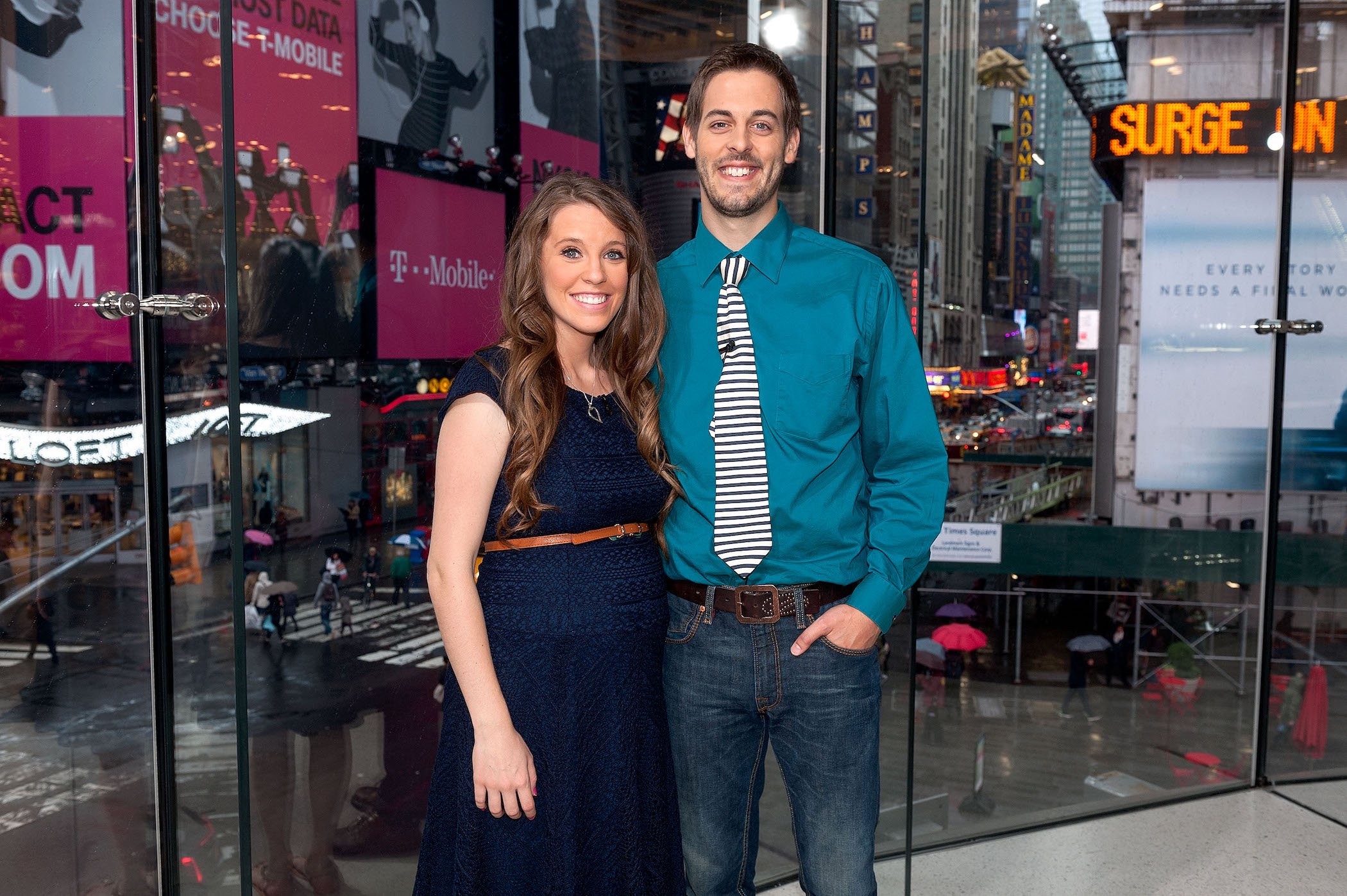 The Duggar family women grew up with long, luscious locks — and they never dyed their hair growing up. Jim Bob and Michelle Duggar had incredibly strict rules for their 19 kids regarding their physical appearance. Now, Jill Duggar doesn't seem to have a close relationship with the other Duggars. While she maintains she still speaks to her mom and sisters, her husband, Derick Dillard, has made it known that she put significant distance between herself and her father, Jim Bob Duggar.
Now that Jill has more autonomy in her adult years, she's changing her hair. She dyed her hair for the first time in 2021 before Josh Duggar's trial.
"So, today I dyed my hair for the first time ever," she wrote on the Dillard Family blog with photos of the new blond locks in November 2021.
Jill's stylist, Michelle Gambo, posted more about Jill's first dye job to her Instagram. "Jill had level 6 virgin hair to start," the stylist posted along with photos. Michelle then described more of what was used to lighten Jill's hair.
She has a new hair color for summer 2022 — and it's even blonder than before
Jill Duggar's hair is even lighter for the summer of 2022. While she has yet to post photos of her own to Instagram, Michelle Gambo posted photos to her Instagram Stories on April 6, 2022, of Jill's new look. Jill's hair appears the blondest it's ever been in her life.
Duggar family followers on Reddit noticed the dramatic transformation, too. And not everyone's into the look. Many family followers think Jill's hair is far too blond now, as it brings out the pinker tones in her skin.
"Not sure if this tone of blonde really does her justice," a follower commented.
"I think it looks terrible," another follower wrote. They then added that they "never understood why so many people seem to think blond hair is the end-all-be-all that looks good on everyone."
" … [H]aving highlights and some lowlights to break it up and give it dimension would've done her a favor," yet another Reddit user commented. "I rarely ever think solid bleach blond looks good on people because of how unnatural and flat it looks."
Why do all the Duggars have long hair?
While Jill Duggar's hair is now completely different than its natural color, she still kept the length. So, why do all the Duggars tend to have long hair?
The Duggar family's hair length is rooted in religion. In the Duggar sister's book, Growing Up Duggar, they wrote,, "Our hairstyle is our choice and we choose longer hair based on our understanding of 1 Corinthians 11:14-15." Bible Gateway reports 1 Corinthians 11:14-15 states, "Does not the very nature of things teach you that if a man has long hair, it is a disgrace to him, but that if a woman has long hair, it is her glory? For long hair is given to her as a covering." 
With that said, Jill continues to take liberties with her appearance that don't align with the strict religious beliefs of her childhood. And Jinger Duggar no longer has the long hair of her childhood, either. Additionally, in July 21, 2021, Jill considered dreadlocks as a future hair style, so she seems willing to change up her length and style now.
Check out Showbiz Cheat Sheet on Facebook!