Jill Duggar Fired Back About Her Relationship With Derick Dillard: 'Never Said We Have a Perfect Marriage'
Jill Duggar has been making more of a splash than ever before. She and her husband, Derick Dillard, took a step away from TLC's Counting On, and Derick's since revealed that Jill doesn't have a good relationship with her father, Jim Bob Duggar. While Jill hasn't admitted anything herself, it's clear she's living her best life, as she's posting plenty of genuine smiles on Instagram.
It seems like Jill and Derick's marriage is thriving as well. And she just fired back at a fan who claimed she's trying to sell her fans on her "perfect marriage."
Jill Duggar's given marriage tips based on her relationship with Derick Dillard
Jill and Derick appear to have a happy and healthy relationship, though many Duggar family followers have wondered what their marriage is really like. Those who follow the couple know they met through Jim Bob. And, due to Duggar family rules, Jill and Derick weren't allowed to kiss, hold hands, or hug prior to marriage. Now, several years and two kids later, the couple's all about getting romantic.
Back in June 2019, Jill gave marriage advice on her Dillard Family blog. "Look for ways to encourage your hubby, serve him and meet his needs," she wrote. She also suggests looking "nice for him," going to "bed fresh," and giving "at least a 6 second kiss when coming and going."
Jill's also been quite open about her sex life. She recommends having sex at least four times per week as well.
Derick continues to stand up for Jill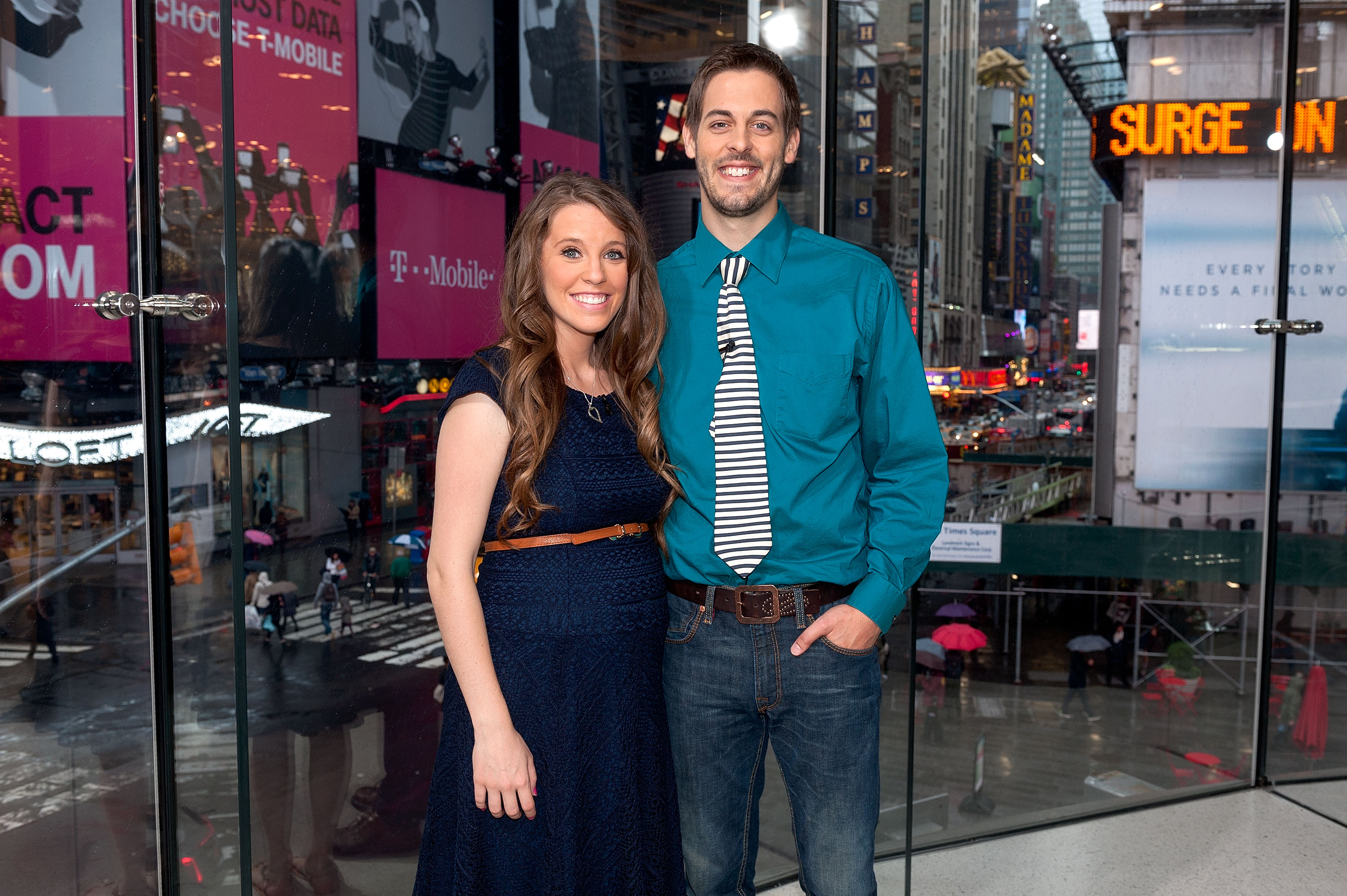 Fans have had their doubts regarding Jill and Derick's relationship before. But there's no doubt Derick's willing to go to bat for Jill no matter what. At the end of 2019, he explained to a fan that he and Jill don't see many of the other members of the Duggar family anymore, as Jill needs to get permission from Jim Bob before heading over to the big family home.
Since then, Derick's made a number of other claims. He's noted that Jim Bob has made it difficult for Jill to connect with her siblings. And he's also stated that TLC pressured Jill into filming for Counting On despite the fact that she was an "abuse victim" and didn't want to take part in filming.
"We were humiliated and threatened when we first tried to not film," Derick wrote to Instagram. "Now it's not dependent on us anymore to keep the show going because more kids got married, so it's more ok if we quit."
Jill fired back at a fan who commented on her marriage
While Jill hasn't made any public comments about her family, she's certainly standing up for her man. On July 16, she posted a photo of a mug filled with tea. She captioned the post, "my man frequently makes me tea or coffee before he leaves for work in the morning! Love him so much!"
To that, one follower commented, "You're trying too hard to convince us you have a perfect marriage… STOP IT!!!!"
"Haha never said we have a perfect marriage," Jill commented back. "We are certainly both human with normal problems but we choose to work through the difficult and enjoy life together."
Fans are loving Jill's reaction, too.
"I love Jill's posts — nothing wrong with choosing to only post positively," one follower commented.
"Being happy with your marriage and showing off the nice deeds your husband does isn't 'trying to convince' anyone of anything — it's just being grateful," another wrote.
We're happy Jill has plenty of supporters on her side for this one. We're hoping she doesn't let the hate get to her and continues to post about her marriage to Derick.
Check out Showbiz Cheat Sheet on Facebook!