Jill Duggar's Husband Derick Dillard Accuses Jim Bob Duggar of 'Manipulation' and Being 'Verbally Abusive' Amid Growing Family Divide
Derick Dillard blasted his father-in-law Jim Bob Duggar following Josh Duggar's trial and amid Jim Bob's political race, widening the family's divide.
The Duggar family has been in the spotlight for well over a decade, but recent years have shone a more unfavorable light on the former reality stars. With Josh Duggar's actions creating a scandal that has sent shockwaves around the world, some members of the Duggar family have rallied to his side with words of support — while others have been vocal in their disapproval. Josh Duggar's sister, Jill (Duggar) Dillard, and her husband Derick, have both risen to the forefront in the past few months. Derick Dillard has even openly slammed his father-in-law, Jim Bob Duggar, accusing him of being manipulative and "verbally abusive."
Derick and Jill Dillard have become estranged from the Duggar family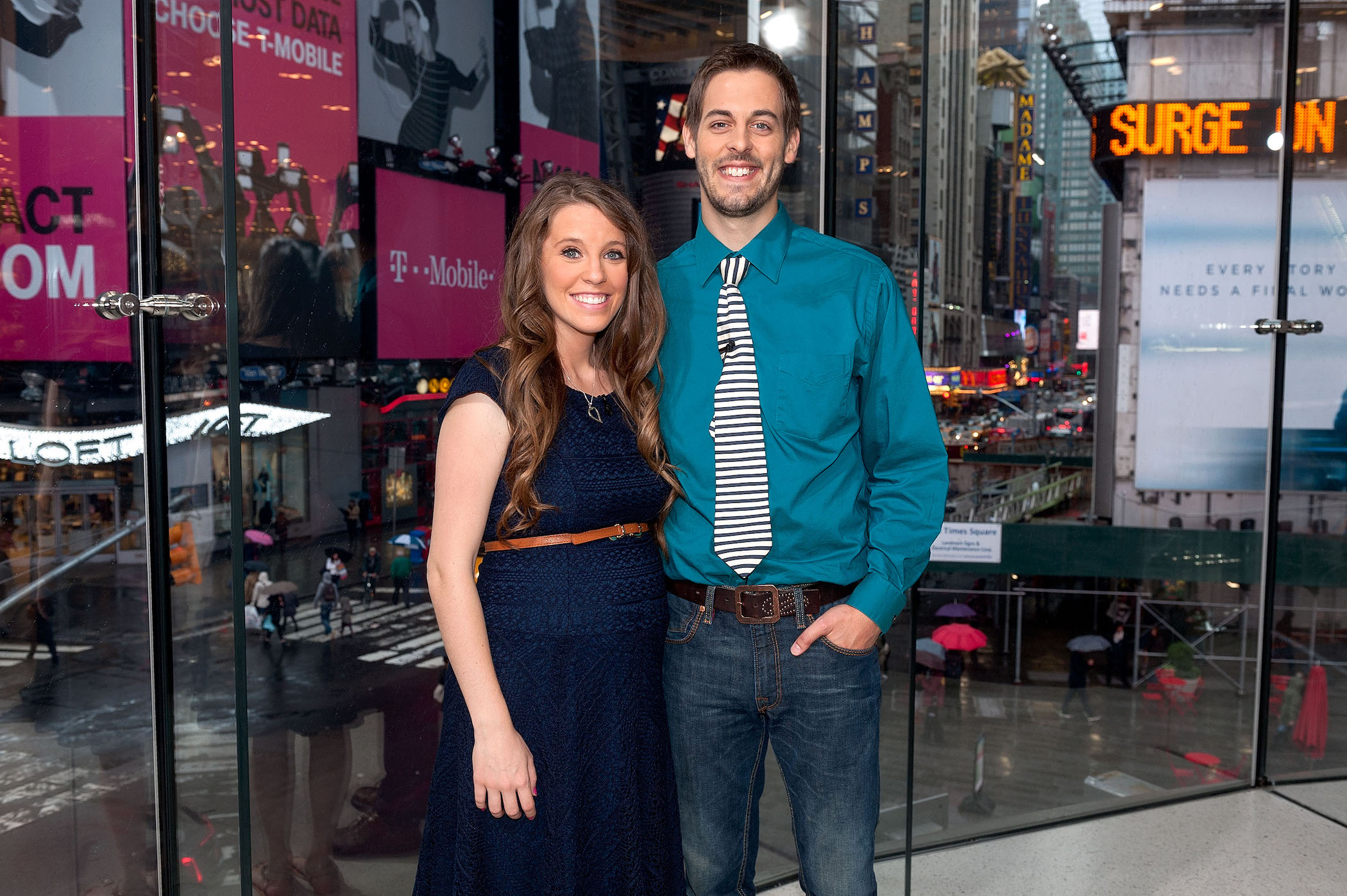 Derick and Jill Dillard have long had issues with the Duggar family. In 2017, Jill Dillard announced that she and her husband would be leaving the family's hit reality show Counting On. Some fans assumed that the two were leaving due to some controversial comments made by Derick Dillard about fellow TLC star, Jazz Jennings. However, the couple claimed that they were quitting the show because of other personal reasons. 
In October 2020, Derick and Jill Dillard took to YouTube to claim that they left the reality show because they "had to choose between our family goals over filming." They also claimed that the family patriarch, Jim Bob Duggar, never paid them for the time they spent filming Counting On. As reported by The List, Derick and Jill Dillard have remained estranged from the Duggar family, and are actively involved in couple's counseling in order to maintain good communication with each other. 
What did Derick Dillard recently say about Jim Bob Duggar?
Derick Dillard clearly still has bad blood with his father-in-law, as evident by a recent Facebook comment that Dillard made on a family friend's post. "I used to have much respect for Jim Bob, as my father-in-law, and I wanted to give him the benefit of the doubt for years," Dillard wrote, as reported by E! Online. "Unfortunately, it's only become clearer to us over time just how deep this man's manipulation and deceit will go for his own gain, at the expense of others."
Dillard went on to claim that "when confronted privately, he is not humble, but he is defensive and verbally abusive … Again, if he has lied and continues to lie to his best friends and his own family, will he LIE to YOU?!" Notably, Dillard made his comment after Josh Duggar was found guilty of receiving and possessing child pornography, and amid Jim Bob Duggar's continued efforts to seek political office. 
Duggar ended up losing the primary race in his campaign for a seat in the Arkansas State Senate, according to Us Weekly.
The Dillards have been vocal about Josh Duggar's conviction
In the wake of Josh Duggar's recent criminal conviction, Derick and Jill Dillard took to social media, along with other members of the Duggar family, to share their thoughts on the trial and the guilty plea. In a lengthy social media post, the Dillards wrote that "nobody is above the law," and commended the Arkansas courts for their decision to find Josh Duggar guilty of one count of receipt of child pornography and one count of possession of child pornography.
Their statement is especially interesting for those who have followed Josh Duggar's trial, since Jill Dillard was, at one point, listed as a possible witness at the trial, even though she ended up not testifying. Additionally, both Derick and Jill Dillard were present at the trial, to see for themselves how the events unfolded. For the most part, the rest of the Duggar family has remained silent about the ongoing feud with Derick and Jill Dillard. It seems as though the tale of the Duggar/Dillard controversy is far from over.