Jill Duggar May Have Just Squashed Rumors of a Falling Out Between Her and Jessa Duggar With an Instagram Post
Counting On fans know Jill Duggar and her husband, Derick Dillard, stepped away from the TLC show years ago. And Jill is just starting to talk about it now. While there's been a rumored feud between Jill and the rest of her family for quite some time, Jill is setting the record straight regarding where she stands with her parents and siblings now.
It seems Jill also might be trying to squash the idea that she and Jessa Duggar have issues with each other. Here's what Jill posted to Instagram.
Jill Duggar spoke about separating herself from her family and 'Counting On'
Derick's been quite vocal in talking about how he and Jill don't associate with many of the Duggars anymore. While Jill's kept quiet for some time, she's finally ready to speak out. She answered some frequently asked questions regarding the rumored falling out via YouTube, and she also has now spoken to publications.
According to Jill, she and Derick stepped away from Counting On so they could pursue their own life goals without restriction. But many of her family members aren't happy with her decision.
"Are they supportive? Not always," Jill explained. "Everybody's gonna have their opinion about different things. I feel like some of my siblings are probably more like, have something to say about it than others." She then added some of her siblings are "more cool with it than others" when it comes to the decisions she makes, but she's at peace with her choices.
Some suspected Jessa Duggar was trying to take away from Jill talking about the falling out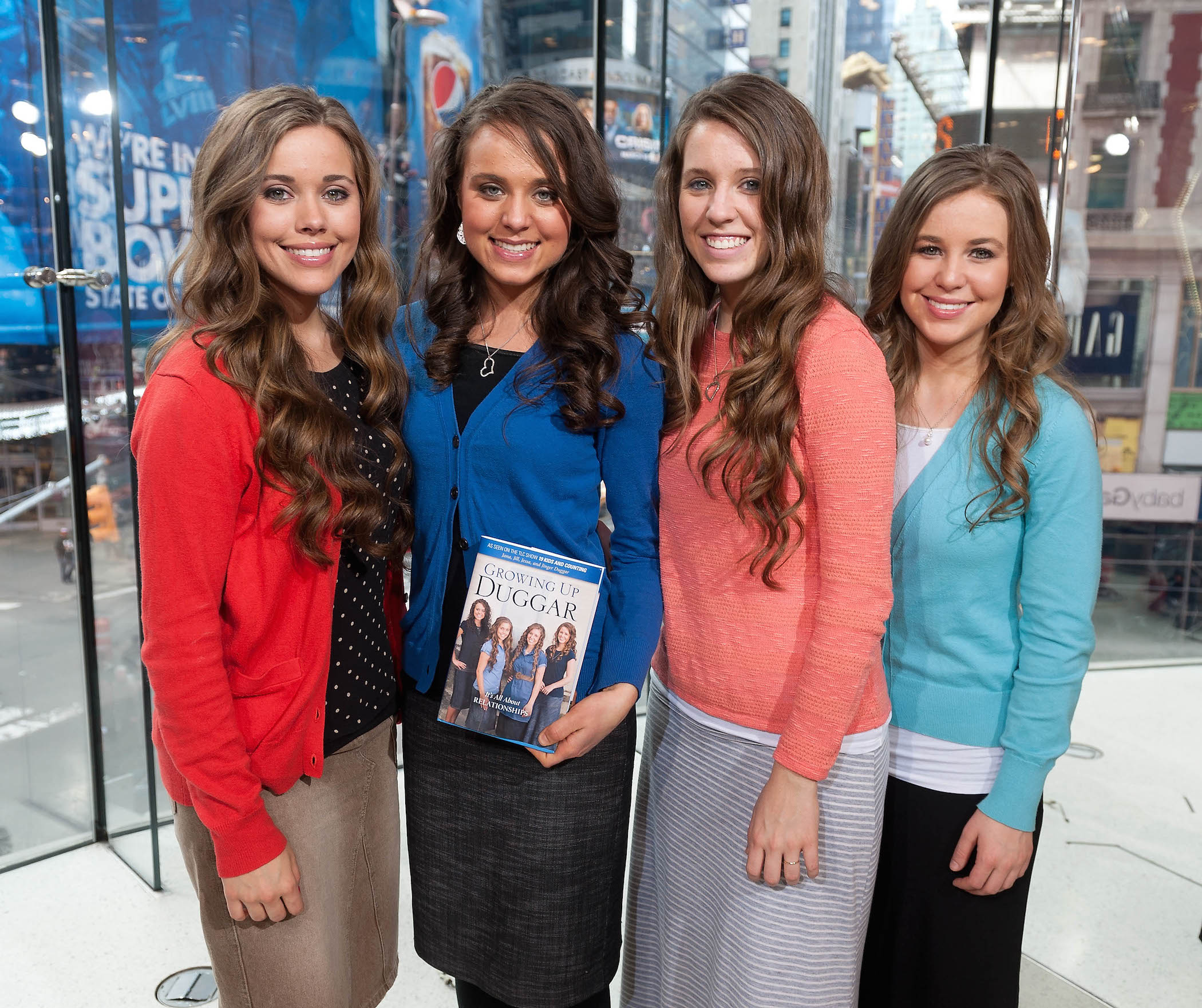 While Jill's boldly talked about her family like never before, it seems some think Jessa is trying to take eyes away from Jill. On the same day of Jill's exclusive interview with People, Jessa posted an old video of Jana Duggar playing the recorder at a family gathering.
Found this video gem from January 2020," Jessa captioned the video post to her YouTube channel. "This girl is the most diversely talented individual I know. Is there anything she can't do?" 
Jessa's no stranger to posting to YouTube, but some family critics think it was all an act because of the timing of the publication.
"Jessa tried to distract from Jill's interview by suddenly posting a nine-month-old video of Jana," a Reddit user wrote.
Jill may have squashed the rumored beef with Jessa
It's hard to say whether Jill, Jessa, or any of the Duggars keep up with what their fan base says about them. But there's a chance Jill knows some think her sisters take issue with her airing grievances about Counting On. And it looks like Jill completely squashed any rumors of beef between her and Jessa with an Instagram post published on Oct. 30.
Jill posted a photo of her with her son, Samuel, in the background. "Thanks to my sis, @jessaseewald I'm joining the kombucha making bandwagon! lol," Jill captioned the post.
It doesn't look like Jessa interacted with the post. But Jinger Duggar's husband, Jeremy, did — and he's quite friendly with Jessa. "Brave!" he wrote. "Let us know how it is."
We may never know exactly what Jill and Jessa's relationship is like, but we do know that they were quite close in the past. We're hoping the sisters maintain their bond through the rest of their lives no matter what paths they follow.
Check out Showbiz Cheat Sheet on Facebook!