Jill Duggar Said Some of Her Siblings Aren't 'Cool With' Her Choice to Step Away From the Family
Jill Duggar and Derick Dillard answered more fan questions, and Jill explained some of her siblings aren't OK with how she lives her life.
Those who've been keeping up with Jill Duggar know she's taken many leaps away from the other Duggars. She and husband Derick Dillard no longer appear on Counting On. And fans have long wondered if there's a family feud.
Now, Jill's answering fan questions — and she just admitted some of her siblings aren't OK with the changes she's made in her life.
Derick Dillard's spoken out against the Duggar family on Jill Duggar's behalf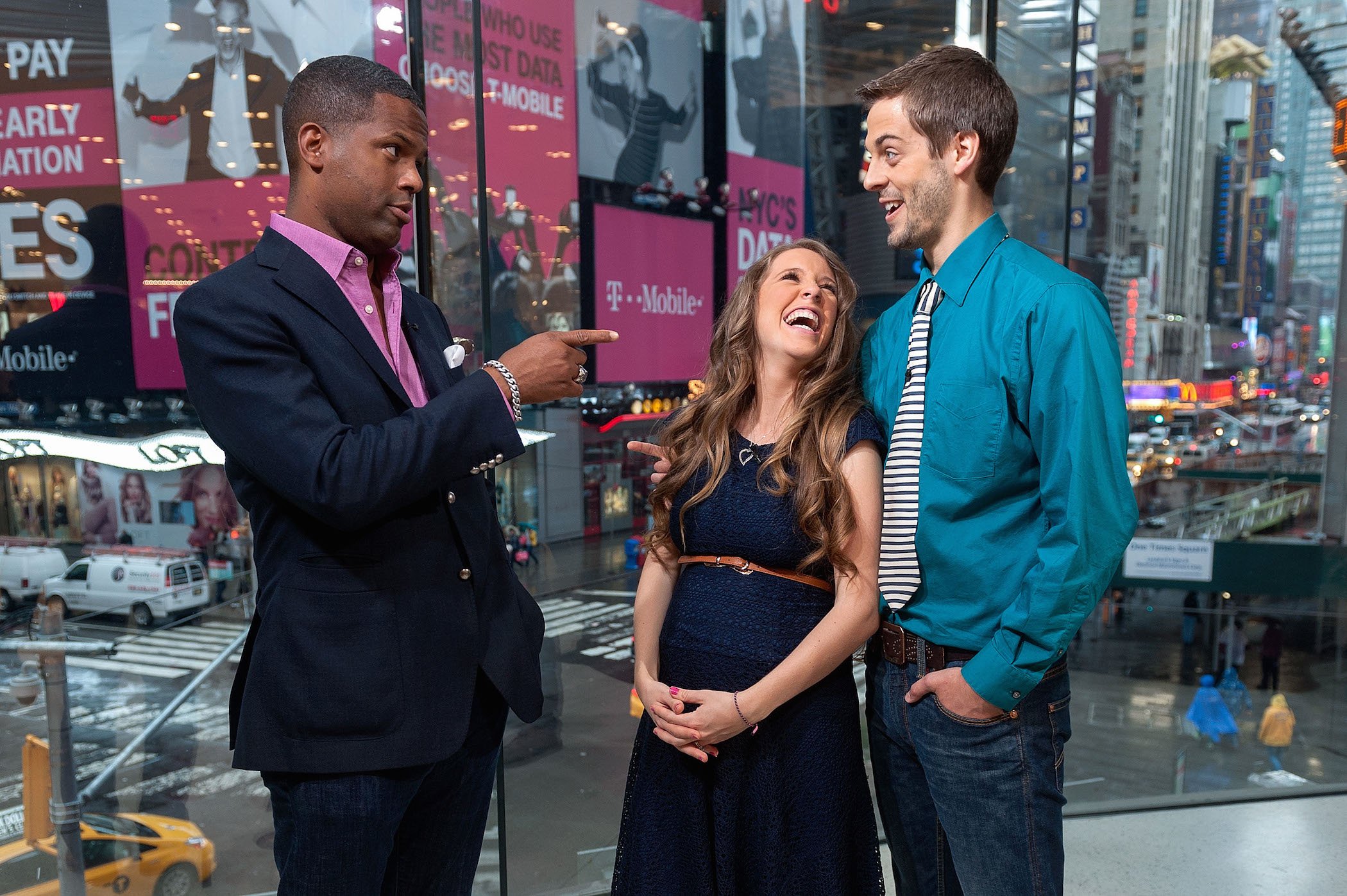 Jill hasn't said too much regarding what's going on between herself and the rest of her family. But Derick's spoken out on her behalf. He's taken to his Instagram, Twitter, and other publications to talk about why it seems like he and Jill never hang out with the other Duggars — and it seems strife with Jill's father, Jim Bob Duggar, is at the heart of it.
At the end of 2019, Derick took to his Instagram to tell one of his followers that Jim Bob is the reason Jill never goes over to the big family home. "Jill even had to ask JB permission to go over to the house to help her sister when she was in labor because her sister wanted her help, but Jill couldn't provide the assistance until we got it cleared with JB," Derick said.
Derick's also "liked" a few disparaging comments about Jim Bob. A fan commented, "Glad you were 'allowed' to visit with them," on one of Jill and Derick's photos when the couple went over to Jim Bob and Michelle's, and Derick "liked" it.
Jill explained some of her siblings aren't OK with her changes
Jill's kept quiet about whatever rift may be happening between her and her family. Instead of speaking out, she's quietly decided to make her own changes to her life that appear to go against how she was raised. One of her biggest changes has been choosing to send her son to public school.
Now, Jill's finally speaking out. She took to YouTube to answer fan questions, and she mentioned that some of her siblings aren't OK with some of her choices.
"Are they supportive? Not always," Jill said of her family members. "Everybody's gonna have their opinion about different things. I feel like some of my siblings are probably more like, have something to say about it than others." She then added that a few of her siblings have reached out and told her they're happy that she's found her own way.
"Not all of them are cool with it," Jill reiterated. "But some of them are more cool with it than others. … You also don't want to be controlled by what somebody else is gonna think or not think. You want to be genuine."
Which family members still support Jill?
Jill and Derick then reiterated that it's ultra-important that they have people who support them. And it seems they have plenty of friends outside of the Duggars who believe in what they're doing.
So, which family members are adamantly against Jill? We're not sure, though it seems Jill rarely gets any "likes" or comments from her siblings on her Instagram anymore. Despite their differences, it seems like Jill's sisters still want to spend time with her, as they hung out together back in February 2020. Jessa, Jinger, Joy-Anna, and Jana were all in attendance.
It seems like Jill is getting the most support from cousin Amy Duggar, though. Amy frequently comments on Jill's Instagram and posts photos of Jill and Derick. Not only that, but Amy doesn't appear to have a close relationship with Jim Bob or Michelle.
We're glad Jill is finally coming forward with how she feels regarding what's going on between her and her family. And we're interested to hear more.
Check out Showbiz Cheat Sheet on Facebook!