Jill Duggar Says She Feels 'Peace' as She Sends Oldest Son to Kindergarten. Will She Be the Next to Go to School?
Starting school is a major milestone for both kids and parents. But it doesn't sound like Jill Duggar is feeling any regret about enrolling her oldest child in kindergarten. The ex-Counting On star and mom of two says she feels "blessed" by the support she's received as she breaks with a family tradition and sends her son Israel to public school. 
Jill Duggar says she feels 'peace' as son starts school 
Getting emotional on a child's first day of school is to be expected, but for Jill, 29, the moment may have been more fraught than for other parents. She and her husband Derick Dillard, 31, decided to forgo homeschooling and instead enroll Israel in a public kindergarten. That's a big shift for Jill, who was homeschooled by her parents and never attended public school.  
But it sounds like Jill is getting plenty of support for her decision. "Feeling loved and blessed by so many friends who've reached out and sent their prayers up for a wonderful first day of school for Israel!" she wrote on her Instagram Story on August 24.
"I've definitely felt peace and the day has been wonderful so far!" she added. "Can't wait to hear all about his day when we pick him up!"
'Counting On' fans applaud Jill's decision  
RELATED: 'Counting On' Fans Accuse Jill Duggar of Hiding a Baby Bump — Could She Finally Be Expecting Baby No 3?
Related post url: 
While a few people wondered why Jill wasn't homeschooling, many Counting On fans were fully behind Jill and Derick's decision to enroll their son in public kindergarten. 
"You have made a good choice for your son," one wrote.
"Some of my best memories are from playing with my friends at school," another commented. "Prayers for your sweet family as you embark on a new adventure!"
Some think Jill should go back to school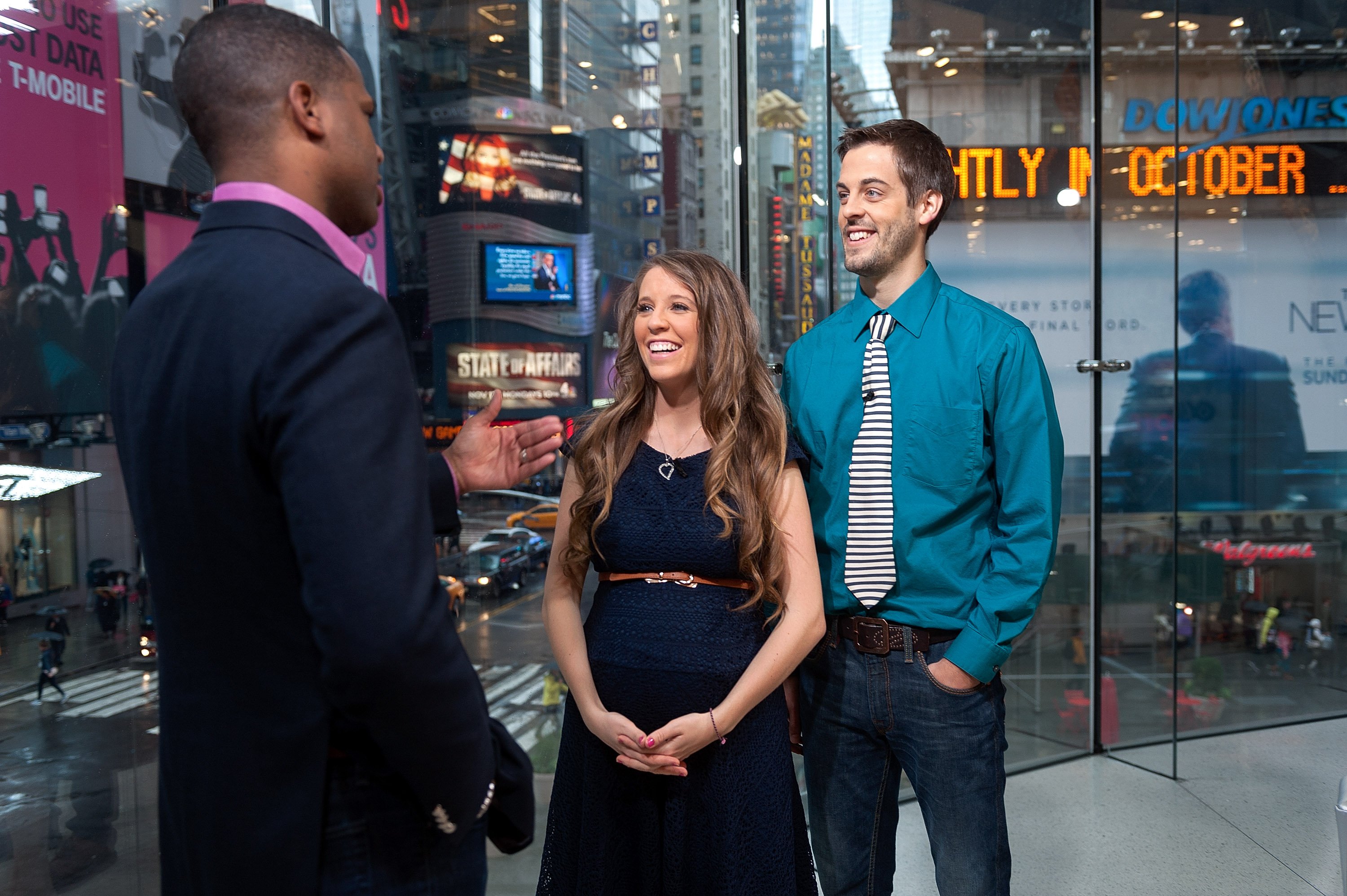 Israel wasn't the only member of the family starting school. Derick was also headed back to campus to begin his third year of law school at the University of Arkansas. With two members of the family in school, a few people thought it was time for Jill to consider doing the same. 
"Israel looks so happy and so do you," one person wrote on Instagram. "He will do amazing. Hope you take this time to further your education too, whether you go forth and use it or use it to continue to educate your kids at home knowledge is something you can never take away."
A couple of fans thought Jill — who once trained to be a midwife — should consider nursing school. 
"Would love to see you get a Bachelor's in nursing to further your midwifery career," one commented. "Maybe there is an online program or something flexible that could work with your schedule."
If Jill did decide to pursue higher education, it would be a major milestone. While her husband and a handful of her in-laws have college degrees, neither her siblings nor her parents have gone to college. Perhaps Jill will eventually be the first member of the Duggar family to earn a bachelor's degree.