Jill Duggar Showed Off Her Old Home Given to Her by Jim Bob Duggar Despite Current Tension Between Them
Those who've been keeping up with the Duggars know Jill Duggar took a giant step back from her famous family. According to her husband, Derick Dillard, Jill doesn't get along very well with her father, Jim Bob Duggar. And she seems to rarely see her other family members because of the alleged rift.
Despite the claims, Jill still gives clues to her followers that things are just fine between her and her dad. She posted a video to her Instagram Story showing off her old house, and she mentioned Jim Bob was the one who gave it to her. Here's what she said.
Jill Duggar's husband, Derick Dillard, confirmed Jill and Jim Bob Duggar aren't on good terms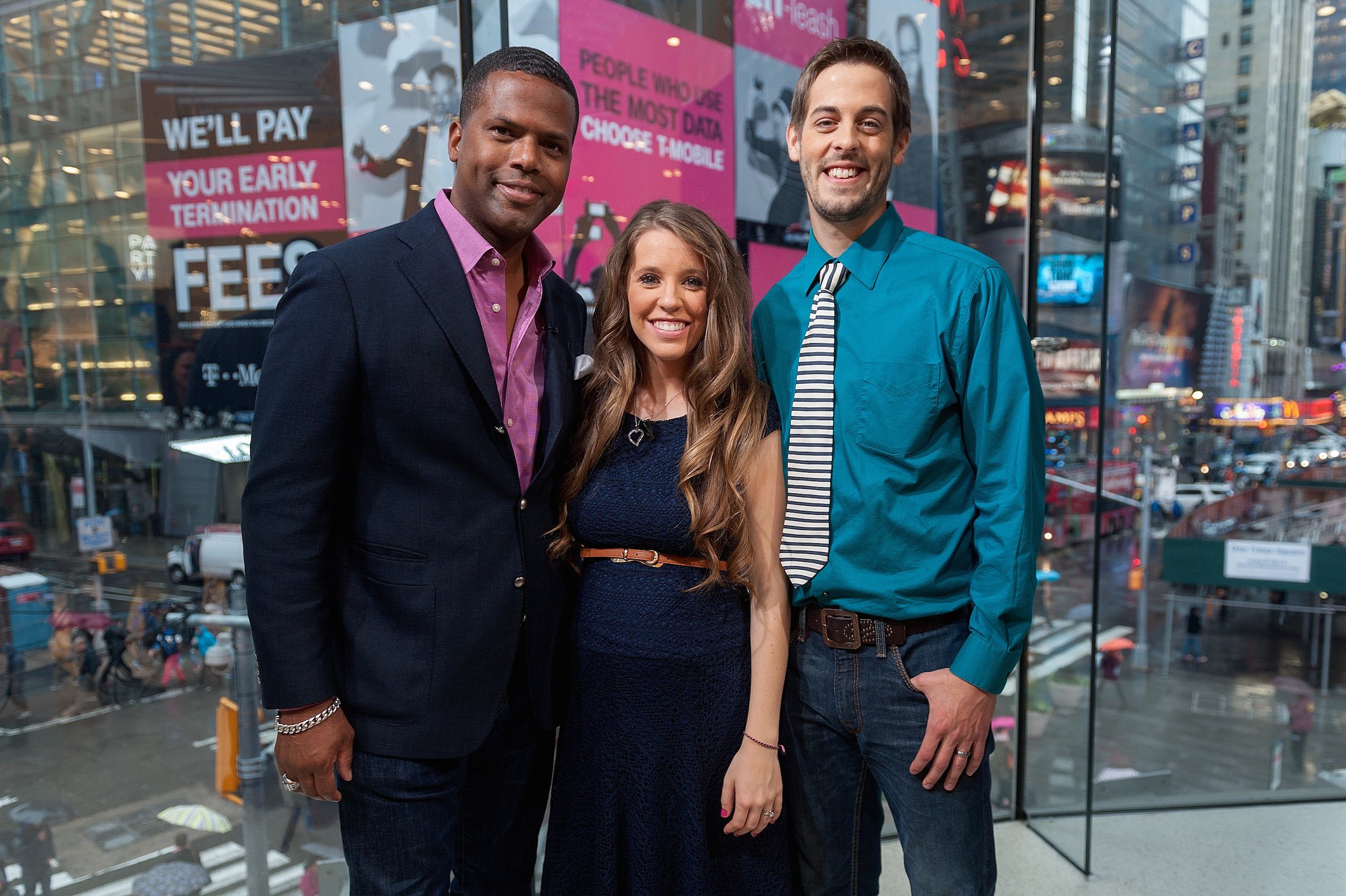 While Jill hasn't said much about a possible family feud, it's Derick who's doing all the talking. At the end of 2019, Derick told an Instagram follower that he and Jill rarely see Jill's family. And it's because Jill needs permission from Jim Bob to go to the large Duggar family home.
Since then, Derick hasn't held back when it comes to condemning Jim Bob and TLC for their treatment of Jill. He told YouTuber Without a Crystal Ball that Jim Bob and Michelle's kids were lied to and told they were doing the show as volunteers without pay. And he also said that Jill is now basically cut off from her siblings, especially the ones that are younger and still live under Jim Bob and Michelle's roof. This is because he's allegedly limited Jill's access to the family home.
It doesn't look like Jim Bob has responded to any of these allegations. And we're sure we'll hear more about them as Derick continues to talk to publications.
Jim Bob seems to gift homes to his kids
Prior to Jill and Jim Bob's alleged falling out, the two were incredibly close. And, like the other Duggar kids, Jill scored her first house with Derick thanks to her father.
We can't forget that Jim Bob has had a lot of success in real estate. His career in the business brought him a net worth of around $3.5 million, and he's helped out a number of his kids with their homes. It's suspected that Jill, Jessa, Jedidiah, Josh, Joseph, and others got major help settling down after marriage thanks to Jim Bob's connections.
Reddit users also seemed to find evidence that suggested the Duggar kids didn't purchase their own houses. One user claimed that public documents showed Jessa Duggar and Ben Seewald only paid $1 for their house, which typically occurs when a place is gifted and the title needs to be transferred over.
Jill showed her Instagram followers the old house gifted to her by Jim Bob
Derick and Jill had a new house built for them in 2019. But prior to their move, they lived in a home provided by Jim Bob. On July 6, Jill posted a video to her Instagram Story showing Derick driving her and the kids to their old home.
"Checking out the old house we lived in for a little while when we first got married," Jill captioned the Story. "It was massive … it was one of my dad's house flips and we lived there until it sold."
"Derick and I are just reminiscing here with the kiddos, and there's our house — old house," Jill tells the camera as she pans to the previous place they lived in.
We're not sure if Jill mentioned Jim Bob in her Story to let fans know everything's OK between her and her father despite rumored family tension. But this also seems to confirm that Jim Bob provides for the newlyweds in the family when it comes to finding a place.
Check out Showbiz Cheat Sheet on Facebook!