'Counting On': Jim Bob Duggar Earns Up to $45,000 per Episode, but Jill Duggar Was Paid 'Minimum Wage' for Her Time on the Show, Derick Dillard Says
Jill Duggar says she had to get a lawyer involved to get the money she felt she was owed from her appearances on 19 Kids and Counting and Counting On. But the payout she eventually received wasn't huge. Jill's husband Derick Dillard says her compensation was basically equivalent to earning minimum wage for her years on the show. 
Jim Bob Duggar reportedly controls what the Duggars earn from TLC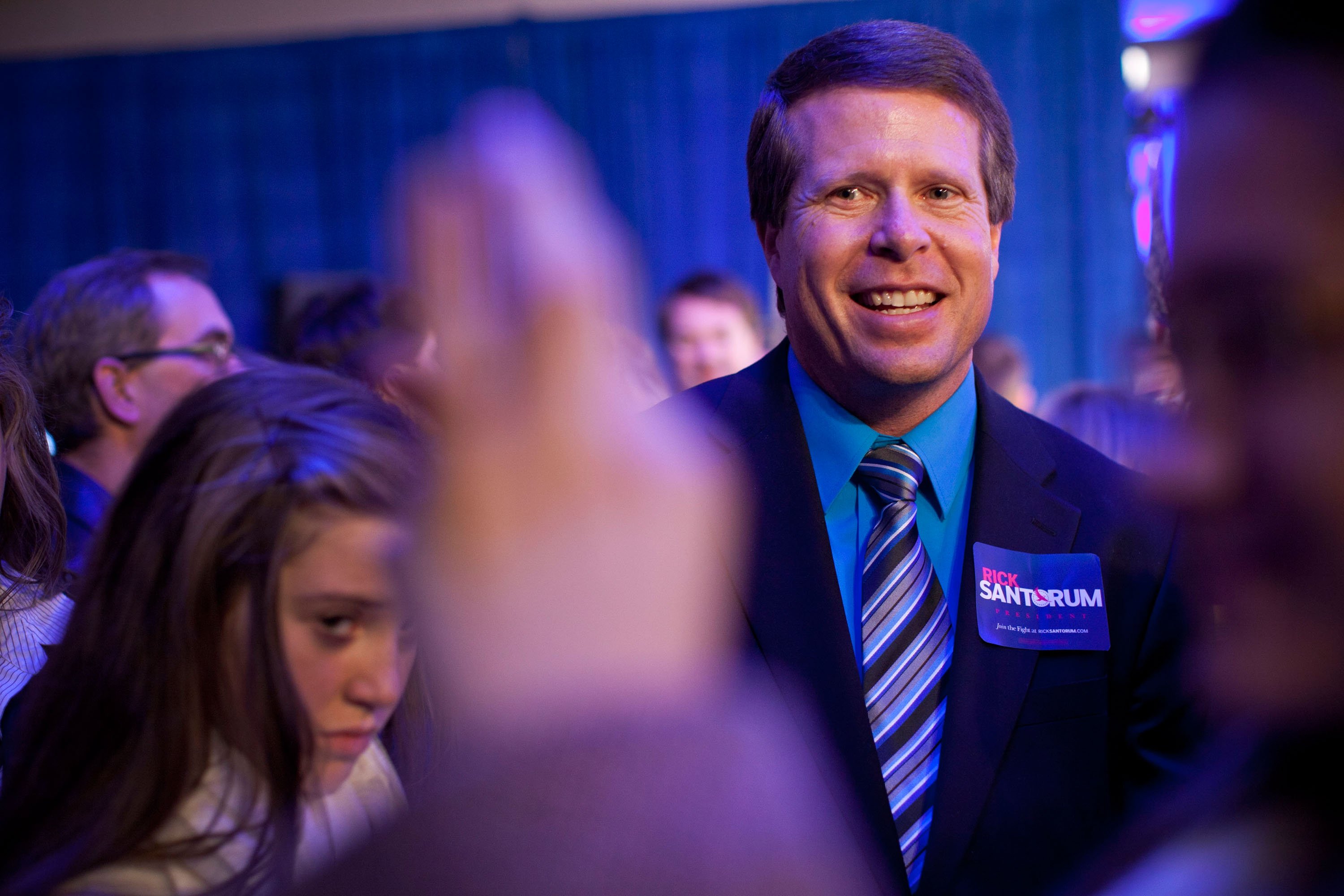 Duggar family followers have long suspected that Jim Bob Duggar controls the family's purse strings. Some speculate that the dad of 19 doles out money earned from the family television appearances to his favorite children while shunning those who don't fall in line. 
Recently, Derick addressed whether he and his wife were paid for Counting On, explaining that Jill's father was not open about how much money the family was really making from the show.
"For a long time, Jill and I were under the impression that the family didn't make any money from the show, but, rather, it was presented to us kids as something that was done as a ministry that TLC periodically subsidized in the form [of] reimbursements for things like gas, restaurants, travel, etc.," he explained in an interview with vlogger Katie Joy (via In Touch Weekly).
The Duggars may have earned as much as $45,000 per episode of 'Counting On'
Though Jill and Derick were under the impression that the family was only being compensated with perks for their appearances on TV, that wasn't the case. The Duggars likely earned somewhere between $25,000 and $45,000 per episode of their TLC reality programs, according to People.
Once the couple realized the Duggars were being paid for 19 Kids and Counting and Counting On, they wanted to be fairly compensated for their work. That apparently led to a conflict with Jill's family, which continues to this day. 
"That's when we got an attorney involved and finally recovered some of the money," Jill said in a recent interview with People. "It was a process."   
Jill eventually received some money, but as Derick explained in a recent Q&A video posted to YouTube, it wasn't exactly a major windfall.
"It probably ended up being a little more than minimum wage," he said, describing it as a "portion" of what she was owed. "We were able to recover at least something."
Derick Dillard has said he and Jill Duggar were pressured not to leave 'Counting On' 
RELATED: Jill Duggar Opens Up About Family's Reaction to Her Decision to Quit 'Counting On': 'It Didn't Go Over Well'
Jill and Derick left Counting On in 2017. Though there have been rumors that they were asked to leave because of Derick's transphobic comments, Derick says their departure was voluntary — but not without conflict. In a series of Instagram comments from earlier this year, he lashed out at his father-in-law and the family's reality series.
"[Counting On] is still under [Jim Bob's] control, and he will attack the victims if they threaten his show," he wrote. "We were humiliated and threatened when we first tried to not film. Now it's not dependent on us anymore to keep the show going because more kids got married, so it's more ok if we quit."