Jim Carrey Once Said He Doesn't Believe in 'Fairy Tale' Love
Despite the hardships he faced early in life, Jim Carrey became one of the most popular movie stars of the 1990s. And even decades later, the actor delivered a standout performance in 2020's Sonic the Hedgehog. But his personal life — thanks partly due to his celebrity relationships — has always been much more complicated than his rubber-faced persona.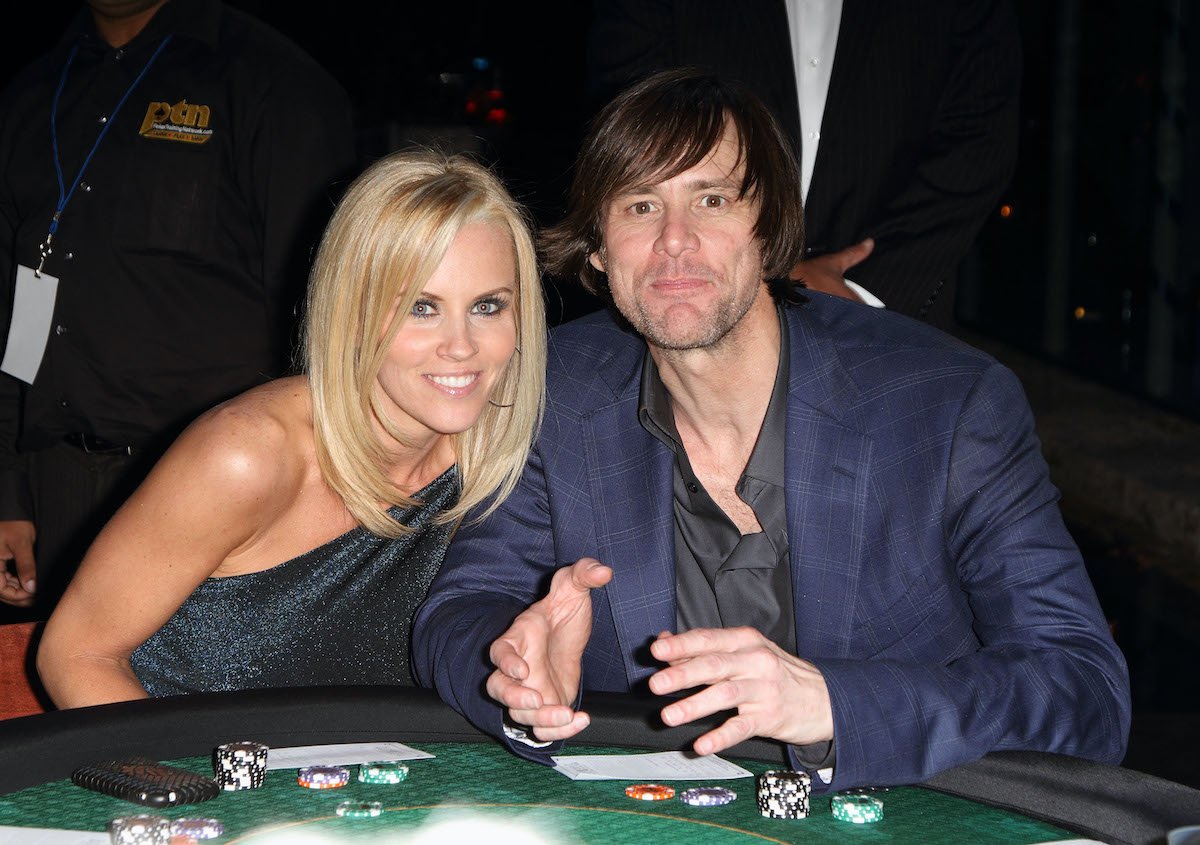 Jim Carrey has been in several celebrity relationships
Since becoming a star in the early 1990s, Carrey has been perpetually unlucky in love. The actor divorced his first wife, Melissa Womer in 1995 after eight years of marriage. And from 1996 to 1997, he was married to actor Lauren Holly, whom he worked with in Dumb and Dumber. And from 1999 and 2000, he dated and became engaged to Renee Zellweger.
In the late 2000s, Carrey dated model and actor Jenny McCarthy. But the couple broke up in 2010. After that, Carrey spent 2012 to 2015 with make-up artist Cathriona White, who was found dead in 2015 by apparent suicide. And most recently, he dated Ginger Gonzaga, his co-star on Showtime's Kidding, in 2019. At the moment, Carrey seems to be single.
RELATED: Hollywood Made Several Terrible Sequels to Jim Carrey Movies; Which Is the Worst?
The 'Grinch' star once revealed how he feels about love
Perhaps the most devastating part of Carrey's tumultuous romantic history was his break-up with Zellweger. The actor has since described his Me, Myself & Irene co-star as the love of his life. In 2000, he was prepared to walk down the aisle for a third time. 
Since then, he has told The Howard Stern Show (via E! News) he isn't looking to get married again. And in fact, Carrey has opened up even more in other interviews. In fact, he once revealed a very specific approach to love, one which doesn't rely on lifelong relationships.
"I don't believe in this fairy tale of staying together forever," Carrey once said. "Ten years with somebody is enough. In ten years, you can give a lot of love." Indeed, the actor's romantic history proves he isn't on the lookout for that one person to share his life with.
RELATED: Jim Carrey's Co-Star Said Working With the 'Wacky' Actor Was a 'Very Strange Experience'
What Jim Carrey movies are coming next?
Rather, Carrey looks to be focusing his energy on his career, at least right now. Sonic the Hedgehog was his biggest hit in years. And the actor revealed he had a ton of fun working on the movie. So it's no surprise he's heading right back in to play Dr. Robotnik again.
Paramount Picture already announced Sonic the Hedgehog 2 will arrive in theaters on April 8, 2022. That's the only film Carrey has in the pipeline officially. But he also recently wrapped up a limited run as Joe Biden on Saturday Night Live and released his first novel, Memoirs and Misinformation.