Jim Carrey Remembers Norm Macdonald Including Pulling Prank at 'Psycho' House, 'Universal Studios'
Actors Norm Macdonald and Jim Carrey shared many experiences together. Their paths would often cross, especially on the comedy circuit. Carrey appeared on the Norm Macdonald Live show sharing memories, including working together on Man on the Moon. That led to a funny prank Carrey pulled on an unsuspecting Macdonald.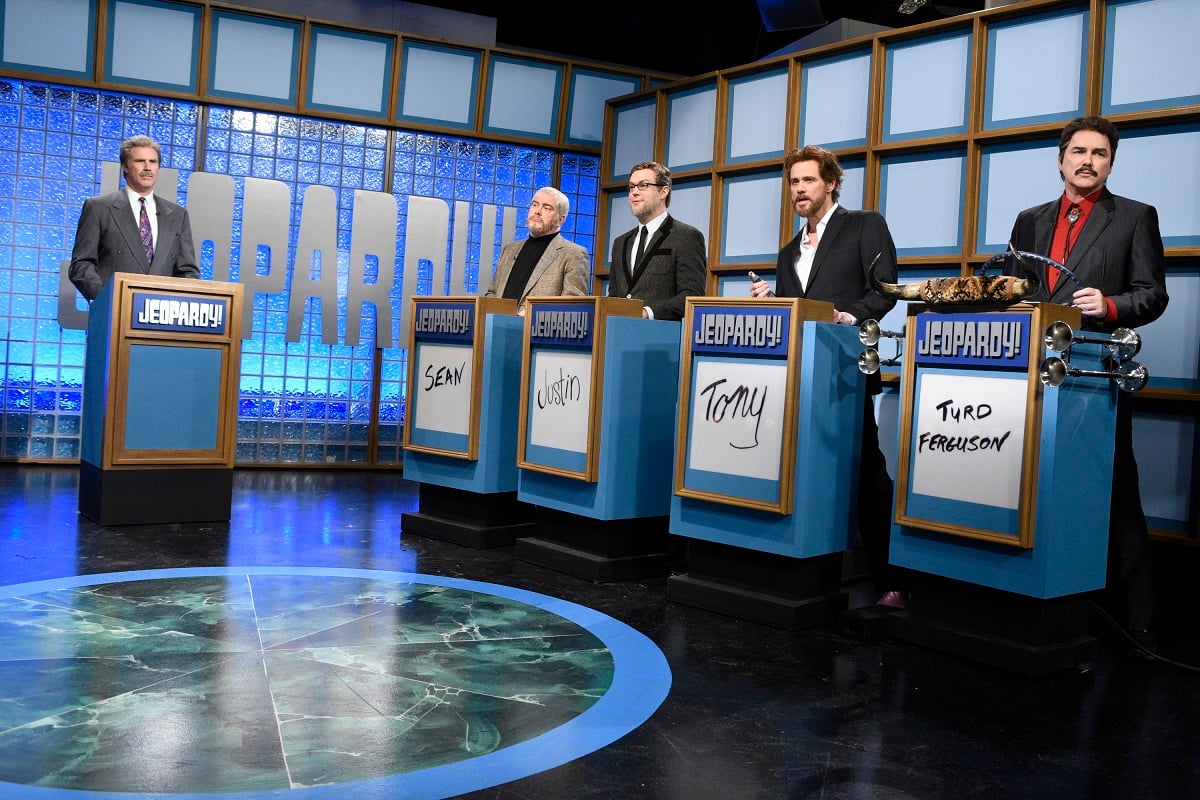 'Norm Macdonald Live': Jim Carrey teases Norm
Jim Carrey appeared as a guest on Norm Macdonald Live in 2017 (via Vulture). The two comedians spent an hour sharing stories about their upbringings in Canada and early careers in comedy. That is when Carrey was not destroying the set in his typical exuberance.  
At one point in the show, Carrey reminded Macdonald of a visit to the set of Man on the Moon in 1999.
Carrey: "Remember when you came and visited the set of Man on the Moon?"
Macdonald: "Oh sure, yeah. I was also in the film."
That type of banter was typical between Carrey and Macdonald. Carrey described Macdonald as "There's no Norm Macdonald. Norm Macdonald is a name, he has a religion, he has a nationality, he has a hockey team that he loves."
Jim Carrey pulled a prank on Norm Macdonald at Universal Studios
Macdonald made his way to the famous house from the classic Alfred Hitchcock movie Psycho. The plan was for Macdonald to have lunch with Carrey. In the video, Macdonald arrives at the location and walks over to the porch. Only to be surprised by Carrey doing his best Norman Bates impression. The look on Macdonald's face is priceless.
Norm Macdonald dies after long career in comedy
On Sept. 14, Macdonald died at a hospital in Pasadena after a long, secret battle with cancer. He was 61. According to the CBC, Macdonald chose not to share his diagnosis with the public, not wanting his health to "affect the way he was perceived," said his brother, Neil.
Macdonald was raised in Quebec City before attending high school in Ottawa. It was there that he first performed at stand-up clubs. In 1986, Macdonald received acclaim for his first performance at the Just For Laughs Comedy Festival in Montreal.
In 1992, he was hired to write for the Roseanne TV show for one season before joining Saturday Night Live the following year. During his five years at SNL, Macdonald distinguished himself with his various impressions and as host of Weekend Update. Macdonald lends his voice to many projects, including Dr. Dolittle (and its sequels), The Adventures of Panda Warrior, and The Orville. Macdonald appeared on many TV shows, including Girlboss and The Middle. He starred in The Norm Show (1999-2001) and hosted the Norm Macdonald Live show (2013-2017).
Macdonald was married to Connie Vaillancourt, a marriage therapist, for 11 years. The couple had a son, Dylan, born on Oct. 28, 1992, and turns 29 years old in 2021.
RELATED: What Was Norm Macdonald's Net Worth at the Time of his Death?