Does JJ Die in Season 2 of 'Outer Banks'?
Outer Banks is a series that features not only stunning scenery but entrancing acting as well. The teen drama first started streaming on Netflix in early 2020, and with so many people under quarantine in the early days of the COVID-19 pandemic, the show quickly gained popularity with fans of all ages. Within just a couple of months of the first season's release, the show was renewed for a second season. With season 2 kicking off on July 30, 2021, fans are looking for clues as to what might happen to all of their favorite characters — including a fan-favorite, JJ, who is seemingly in a very tough spot. But does JJ die in season 2 of Outer Banks? Keep reading to learn more.
Season 1 of 'Outer Banks' was full of drama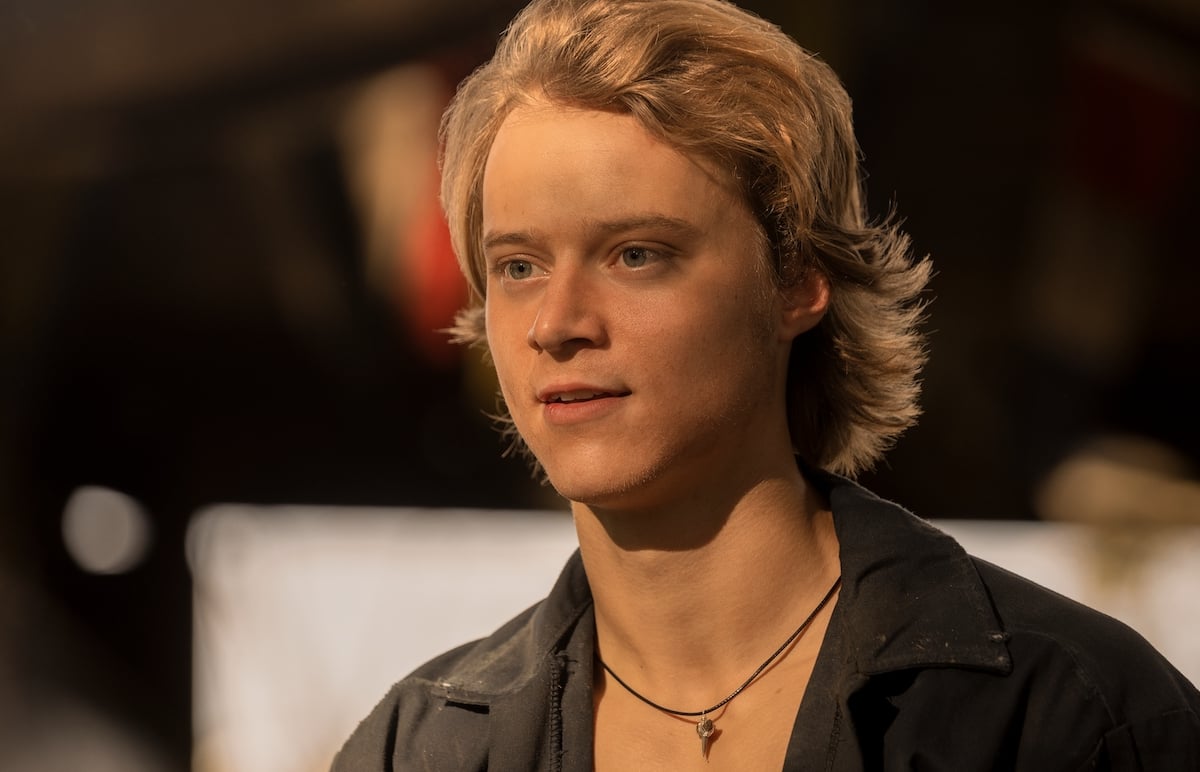 The first season of Outer Banks started streaming on Netflix in April 2020. Set in a small coastal town on the Outer Banks of North Carolina, the show focuses on the strong social divide between wealthy seasonal residents and working-class locals — in particular, a group of Pogue teenagers who are determined to find a missing man, all while hunting down a legendary treasure.
Full of romance, intrigue, and the struggles that accompany being an American teenager, Outer Banks is a show designed to speak to young people all around the world. In the season finale, fans watched as JJ's father's boat was stolen, only to capsize in the middle of a storm, leaving John and Sarah to be rescued by a passing cargo ship. With so many characters in tight spots, fans have expressed particular concern over the fate of JJ, played by actor Rudy Pankow.
JJ is seen in a bad situation in the trailer for season 2 of 'Outer Banks'
The season 2 trailer for Outer Banks was released in mid-July 2021, and it immediately caused a stir among the fanbase. In the trailer, fans see a quick shot of JJ with his head bleeding while Kiara cradles him in her arms. This has led some to wonder if the beloved character could suffer a terrible fate in the upcoming second season.
On the heels of the suspenseful trailer, some fans took to social media to express their concern over JJ's fate. One Twitter user wrote, "ISTG IF ANYTHING BAD HAPPENS TO JJ, I'LL THROW HANDS." Another tweeted, "Why does J.J. look dead in the #OBX2 trailer?" adding a crying emoji for good measure. Ultimately, it seems unlikely that JJ will end up dying in the second season, since he is so beloved by so many fans. But it looks like viewers will just have to wait and see what happens for sure.
What can fans expect to see in season 2 of 'Outer Banks'?
Showrunners have teased an exciting storyline for the second season of Outer Banks. "Season 2 is going to test our crew like never before," executive producers Jonas Pate, Josh Pate, and Shannon Burke shared in an interview with Entertainment Weekly. They continued:
"We've turned up the dial on everything fans loved about season 1 — more mystery, more romance, and higher stakes. It's a full-throttle, action-packed adventure and these photos offer a glimpse into the next chapter for our Pogues. All we can say for now is buckle up, it's going to be a wild ride."
The show's stars have joined in on the hype leading up to the season 2 premiere. Some have also teased that the second season has even more action than the first — and that the Kooks will be playing a much bigger role in the new storyline.
Fortunately, fans don't have long to wait for the second season, which drops on Netflix on July 30. Stay tuned to Showbiz Cheat Sheet for all the latest entertainment news!
RELATED: 'Outer Banks' Stars Madelyn Cline and Chase Stokes Didn't Mean for This to Happen at the MTV Movie & TV Awards