John Lennon Liked 1 Elvis Presley Hit Better Than All The Beatles' Songs
John Lennon referred one of Elvis Presley hits to all The Beatles songs. Here's a look at what he had to say about the track.
John Lennon is one of the most acclaimed musicians of all time, however, he felt The Beatles didn't make a song as great as one of Elvis Presley's most famous tracks. In addition, Ringo Starr had strong feelings about the Elvis song in question. Here's a look at how members of the Beatles felt about one of the King of Rock 'n' Roll's most famous songs.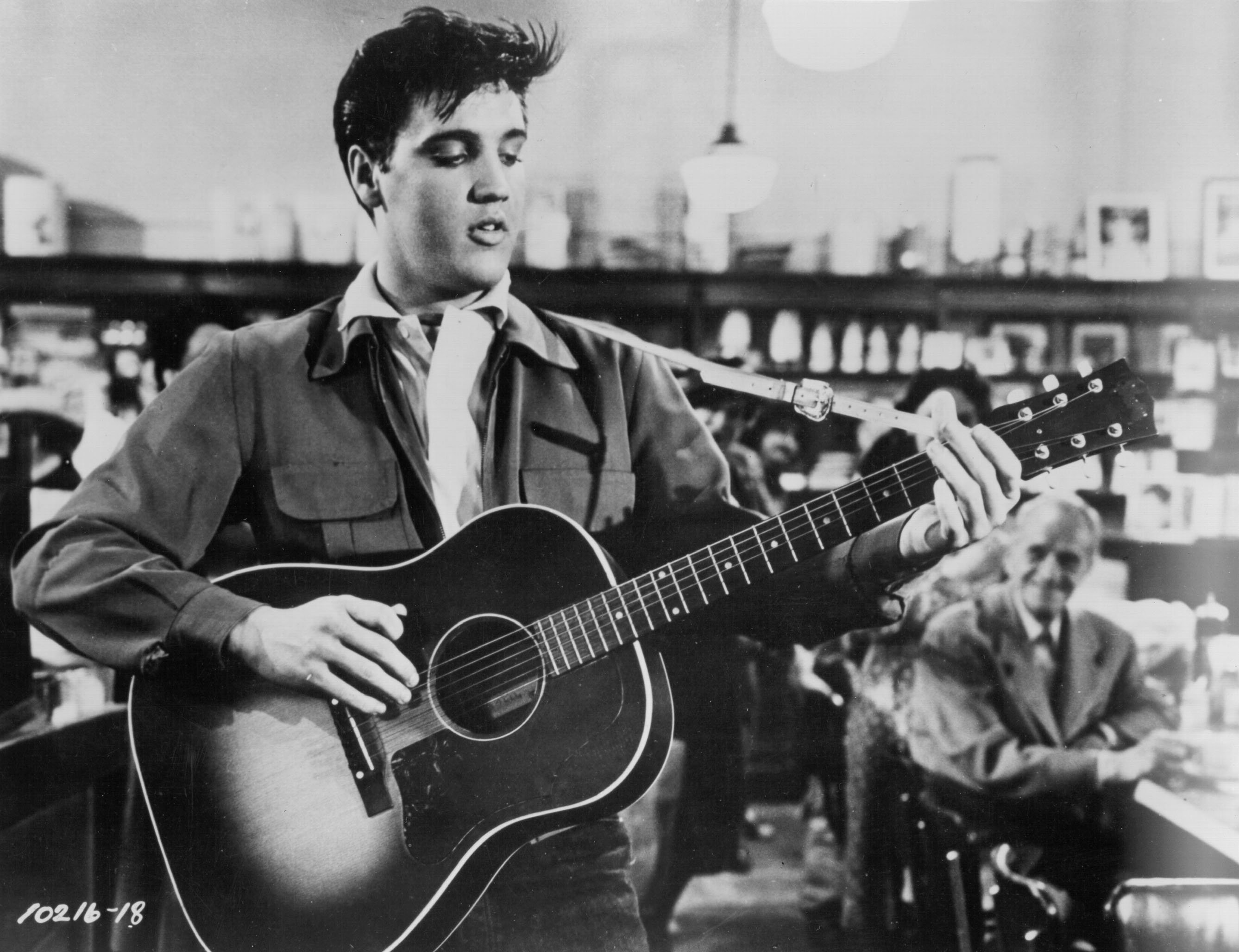 John Lennon preferred these classic hits to all The Beatles' songs
In 1968, John gave an interview to Rolling Stone's Jonathan Cott. He discussed everything from T. S. Elliot's The Waste Land to the black power movement to Bob Dylan. 
During the interview, Cott said The Beatles were trying to get away from their old records. "But I'd like to make a record like [Richie Barrett's] 'Some Other Guy,'" John revealed. "I haven't done one that satisfies me as much as that satisfied me. Or [Gene Vincent's] 'Be-Bop-A-Lula' or [Elvis'] 'Heartbreak Hotel' or [Little Richard's] 'Good Golly, Miss Molly' or [Jerry Lee Lewis'] 'Whole Lot of Shakin'.' I'm not being modest. I mean we're still trying it."
How John Lennon reacted when he first heard Elvis Presley's 'Heartbreak Hotel'
According to the book Elvis Presley: The Man. The Life. The Legend., John had a strong reaction to the song upon first hearing it. "When I first heard 'Heartbreak Hotel,' I could hardly make out what was being said," he revealed. "It was just the experience of hearing it and having my hair stand on end. We'd never heard American voices singing like that. They always sang like [Frank] Sinatra or enunciate very well. Suddenly, there's this hillbilly hiccuping on tape echo and all this bluesy stuff going on. And we didn't know what Elvis was singing about … It took us a long time to work what was going on. To us, it just sounded as a noise that was great."
What Ringo Starr thought of Elvis Presley's 'Heartbreak Hotel'
John was not the only Beatle to express admiration for "Heartbreak Hotel." The book The Ringo Starr Encyclopedia says Ringo cited the hit as one of his favorite records ever during a British radio interview from 1974. Other records he cited as favorites include Stevie Wonder's "You Are the Sunshine of My Life," Leo Dorsey's "Everything I Do Has to Be Funkin'," Eddie Cochran's "Something Else," and Cream's "Strange Brew."