John Lennon Liked This Nina Simone Song That Attacked Him
John Lennon inspired many other musicians — and sometimes these musicians were critical of him. Nina Simone, for example, pointedly criticized John in one of her songs. This song includes some prominent references to two classic Beatles tracks.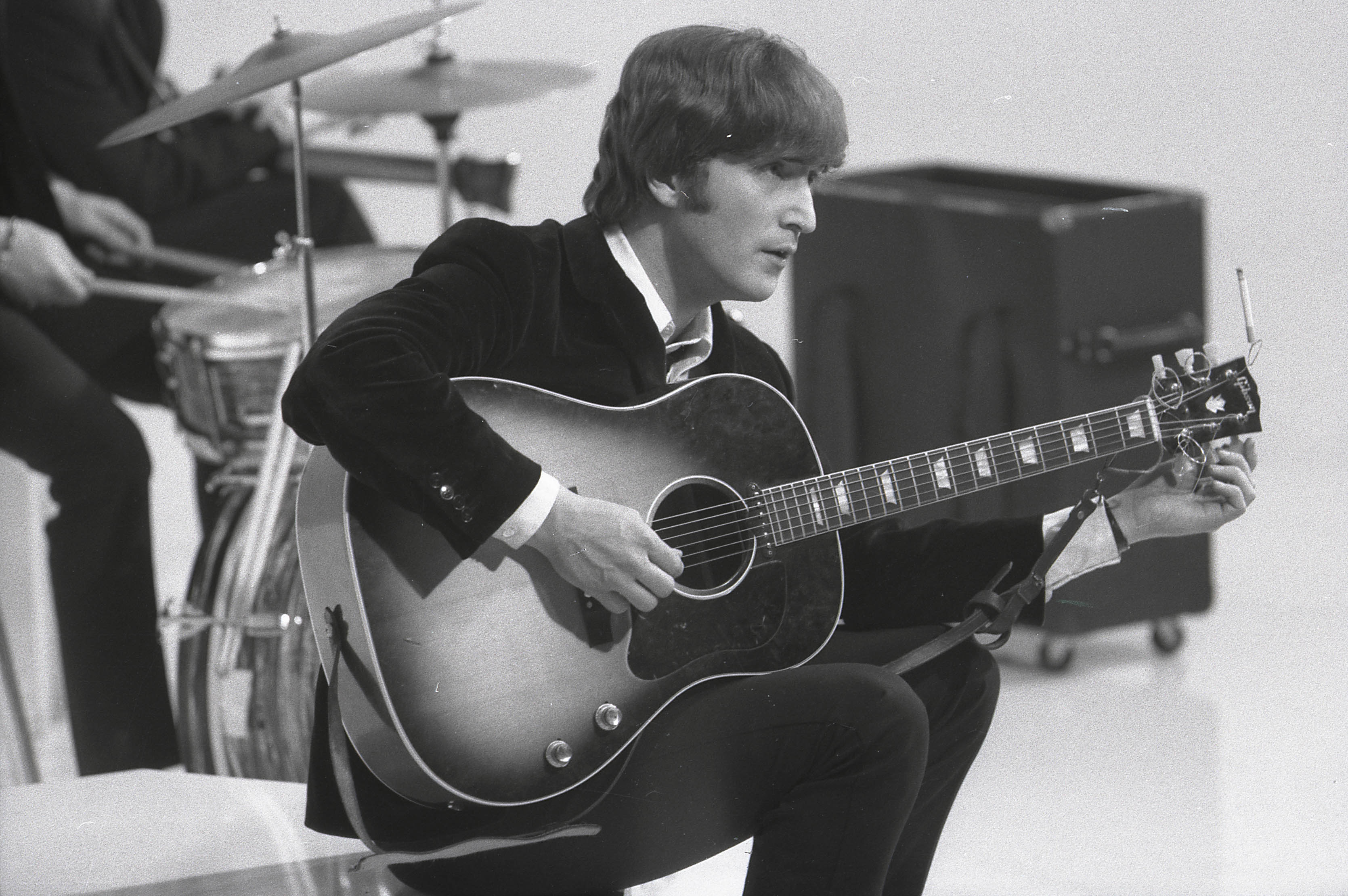 The Beatles song that inspired Nina Simone to write a response
Ironically, the Beatles' "Revolution" isn't about a revolution — or is it? At different points, the lyrics promote and criticize the idea of a revolution. Above all, the track is ambivalent — while ultimately assuring people everything will be alright.
According to the book There's a Riot Going On, Simone found the Fab Four's "Revolution" interesting. She kept its chord structure for her response song "Revolution." However, the two tracks are very different on a musical level. The Beatles' song is a rock song reminiscent of Chuck Berry's music. Simone's song, on the other hand, has more of an old-school country feeling, with a touch of Simone's trademark rhythm and blues.
How Nina Simone's track attacks John Lennon
According to the book Revolution in the Head: The Beatles' Records and the Sixties, some people took issue with the Beatles' song. Leftists felt betrayed by the Beatles' "Revolution" as a result of the song's optimism. In that vein, Simone's "Revolution" critiques the Beatles song. Her "Revolution" was — at least partially —  an attack on John. It advises him and other elites to clean their brains in the line "Well you know you got to clean your brain/The only way that we can stand in fact/Is when you get your foot off our back."
The Beatles' "Revolution" was apolitical, meanwhile, Simone's "Revolution" advocates radical change. In it, she sings "Yeah, your Constitution/Well, my friend, its gonna have to bend/I'm here to tell you about destruction/Of all the evil that will have to end." This is a direct critique of the line in the Beatles' "Revolution" where the Fab Four express ambivalence about changing the Constitution. Although Simone's "Revolution" discusses important issues, the song's instrumentation and Simone's vocal performance are pretty upbeat.
Other messages in Nina Simone's 'Revolution'
The end of Simone's "Revolution," however, is a cacophony of random sounds. The song's finale is as a reference to the Beatles' "Revolution 9." In the same vein as the harsh, avant-garde sounds of "Revolution 9," the cacophony at the end of Simone's "Revolution" was designed to portray societal turmoil. Simone opened up about the themes contained in her song.
"Revolution means what is going on all over the world," Simone said. "If you listen to the lyric, you will see that although it does include the racial problem, it includes all the revolts and rebellions going on all over the world … poor against rich, young against old, new breed against old establishment."
How John Lennon responded to the new 'Revolution'
Simone's "Revolution" resonated with John, who often promoted anti-establishment ideas in his music. "I thought it was interesting that Nina Simone did a sort of answer to 'Revolution,'" John told Rolling Stone. "That was very good – it was sort of like 'Revolution,' but not quite. That I sort of enjoyed, somebody who reacted immediately to what I had said."
John's comments on Simone's "Revolution" are especially notable given that he wasn't much interested in covers of Beatles songs. In addition, it's incredible how John could admire Simone even when she critiqued him.