John Lennon Made a Dark Prediction About Bruce Springsteen
Bruce Springsteen was acclaimed in his early years as an artist, however, John Lennon predicted his life would take a dark turn. John compared his career to the career he expected The Boss to have. Here's a look at whether John's prediction came true.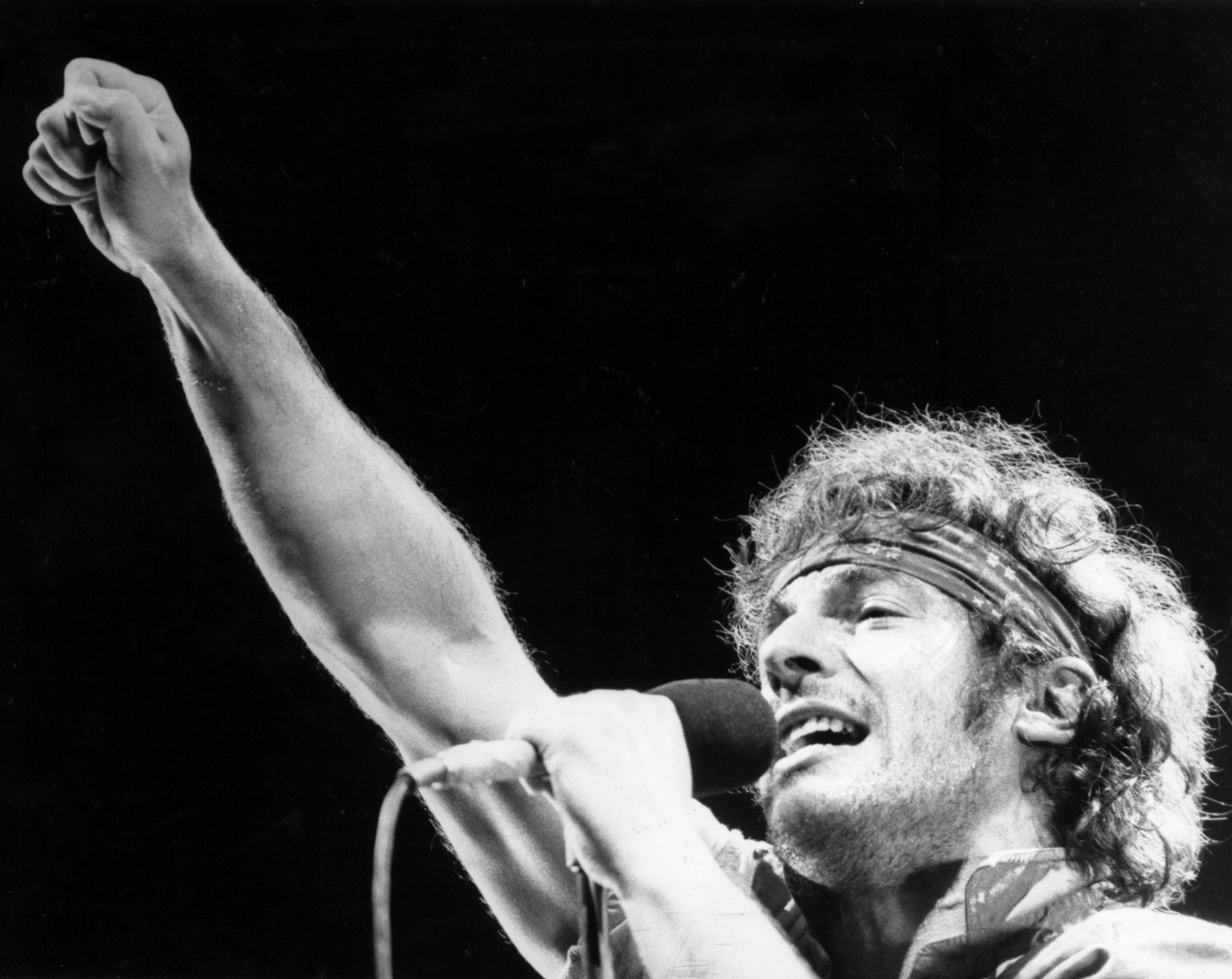 What John Lennon thought would happen to Bruce Springsteen as he grew older
Firstly, a little background. In 1980, John spoke to Jonathan Cott of Rolling Stone for over nine hours. In that time, John discussed everything from Buddhism to Yoko Ono to 1970s variety programming. At one point, he discussed how critics reacted to his work. He took a particular offense to how critics responded to The Beatles' "From Me to You."
He said there would come a time when critics attacked The Boss as well. "And God help Bruce Springsteen when they decide he's no longer God. I haven't seen him, but I've heard such good things about him." Springsteen hadn't released most of his most famous songs when John said this.
RELATED: What Elvis Presley and Mick Jagger Did That John Lennon Called 'Bullsh*t'
John said how he thought Springsteen's career would evolve. "Right now his fans are happy," John said. "He's told them about being drunk and chasing girls and cars and everything, and that's about the level they enjoy. But when he gets down to facing his own success and growing older and having to produce it again and again, they'll turn on him, and I hope he survives it. All he has to do is look at me or at Mick. So it goes up and down, up and down – of course, it does, but what are we, machines? What do they want from the guy? Do they want him to kill himself onstage? Do they want me and Yoko to f*ck onstage or kill ourselves onstage?"
Did The Boss lose his audience as he became older?
John's comments feel especially upsetting considering this was the final interview he gave before his untimely death. So did John's predictions come true? Here's a look at how the public reacted to The Boss' subsequent music.
RELATED: Yoko Ono Brusquely Told Son Sean Lennon in 1980 About His Father's Death: 'She Said It Really Straight Up'
John gave the aforementioned interview on December 5, 1980. Springsteen had 12 top 10 hits on the Billboard Hot 100. They were "Dancing in the Dark," "Streets of Philadelphia," "I'm on Fire," "Hungry Heart," "Cover Me," "Glory Days," "Born in the USA," "Brilliant Disguise," "Tunnel of Love," "My Hometown," "I'm Goin' Down," and "War." Each one of them reached its peak on the chart after John made his comments. Springsteen released the most recent of these songs — "Streets of Philadelphia" — in 1997. Clearly, Springsteen's fans stayed with him as he grew older.
Did critics turn on Bruce Springsteen?
As time went on, critics and fans didn't turn on Springsteen — he became a legend. Billboard reports he was inducted into the Rock & Roll Hall of Fame in 1999. John was an icon — but he made an incorrect prediction about The Boss.