John Lennon Said Bob Dylan Indirectly 'Helped' Him Write These Beatles Songs
During a famous interview, John Lennon said Bob Dylan "helped" him change his attitude about writing songs for The Beatles. John revealed he wouldn't have written two of The Beatles' classic songs if Dylan didn't cause him to change his outlook. Here's what he had to say.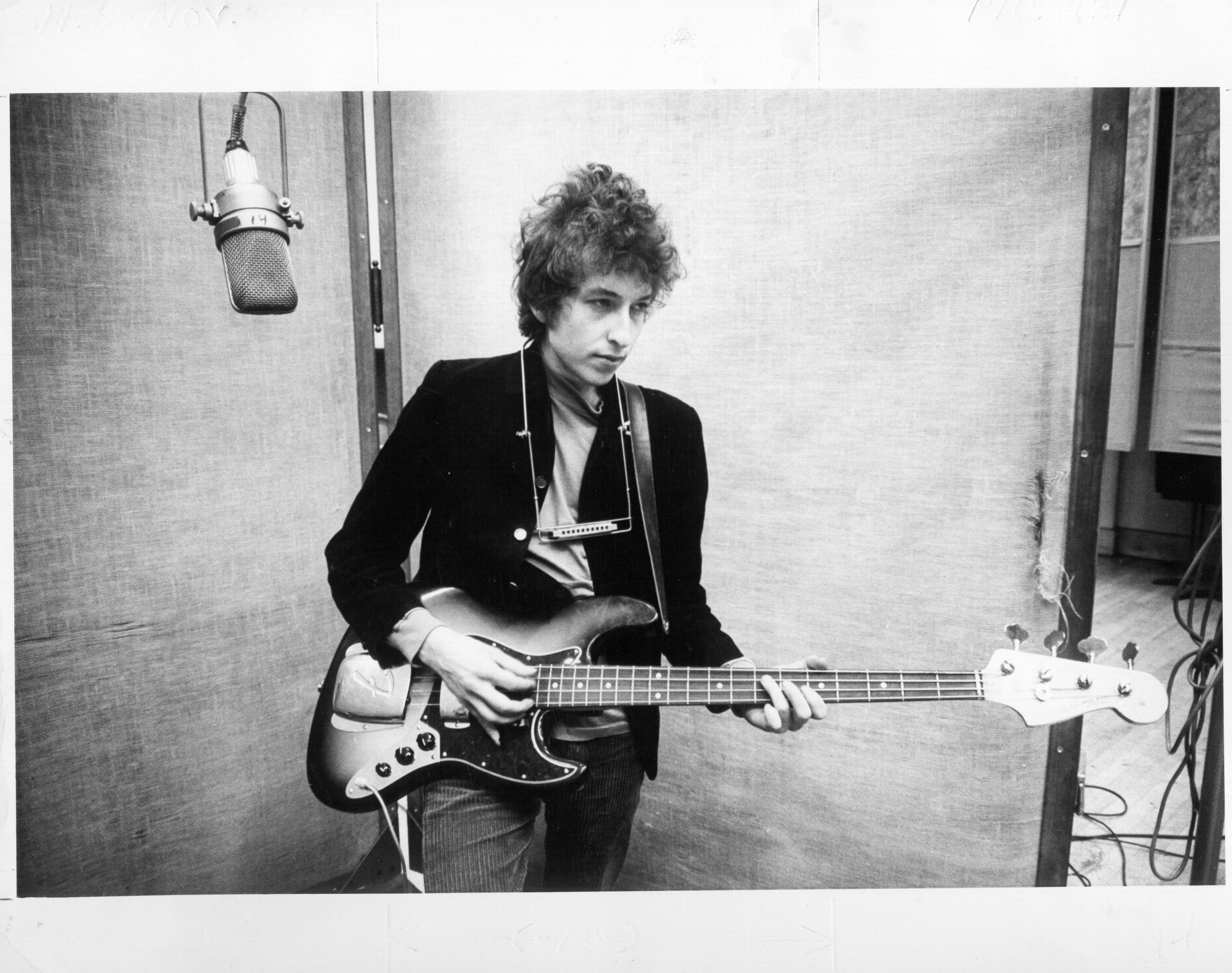 Bob Dylan inspired John Lennon to write these 'subjective' Beatles songs
In the book Lennon Remembers, Rolling Stone co-founder Jann S. Wenner discussed many of The Beatles' most famous songs with John. In addition, he asked John about a handful of more tracks that were more obscure — but no less amazing. For example, Wenner asked John about the circumstances under which he wrote "You've Got to Hide Your Love Away."
"I was in Kenwood and I would just be songwriting," he said. "The period would be for songwriting and so every day I would attempt to write a song, and it's one of those that you sort of sing a bit sadly to yourself, 'Here I stand, head in hand…'
RELATED: John Lennon Compared the Songs on 1 of His Albums to 'Diarrhea'
"I started thinking about my own emotions – I don't know when exactly it started, like 'I'm a Loser' or 'Hide Your Love Away' or those kind of things – instead of projecting myself into a situation, I would try to express what I felt about myself which I'd done in me books," John added. "I think it was Dylan helped me realize that – not by any discussion or anything but just by hearing his work – I had a sort of professional songwriter's attitude to writing pop songs; he would turn out a certain style of song for a single and we would do a certain style of thing for this and the other thing." John credited Dylan with inspiring him to write songs that were more subjective.
How the public reacted to these songs
This raises an interesting question: How did the public react to the aforementioned Beatles songs? The Beatles didn't release "You've Got to Hide Your Love Away" or "I'm a Loser" as singles. However, they each appeared on successful albums. "You've Got to Hide Your Love Away" appeared on the soundtrack to Help!, which peaked at No. 1 on the Billboard 200 and remained on the chart for 46 weeks. The Beatles' fellow rock luminaries The Beach Boys even covered the song for their album Beach Boys' Party!. Notably, that album also features covers of two other Fab Four songs: "Tell Me Why" and "I Should Have Known Better."
RELATED: John Lennon Liked 1 Elvis Presley Hit Better Than All The Beatles' Songs
On the other hand, "I'm a Loser" appeared on Beatles for Sale, an album which peaked at No. 1 on the Billboard 200 and remained on the chart for 74 weeks. Marianne Faithfull covered the track for her eponymous debut album. While Dylan inspired "You've Got to Hide Your Love Away" and "I'm a Loser," the songs worked just fine when performed by artists very different from him.
RELATED: John Lennon's Falling Out With The Beatles' Biographer Ended With an Angry Phone Call: 'You Rotten Sod'