John Lennon Reacted Strongly When His Songs Got Compared to George Harrison's
John Lennon and George Harrison had very different musical careers after they left The Beatles, however, there were some similarities between their songs. During a famous interview with John, someone compared John's music to George's. Here's how John responded to the comparison.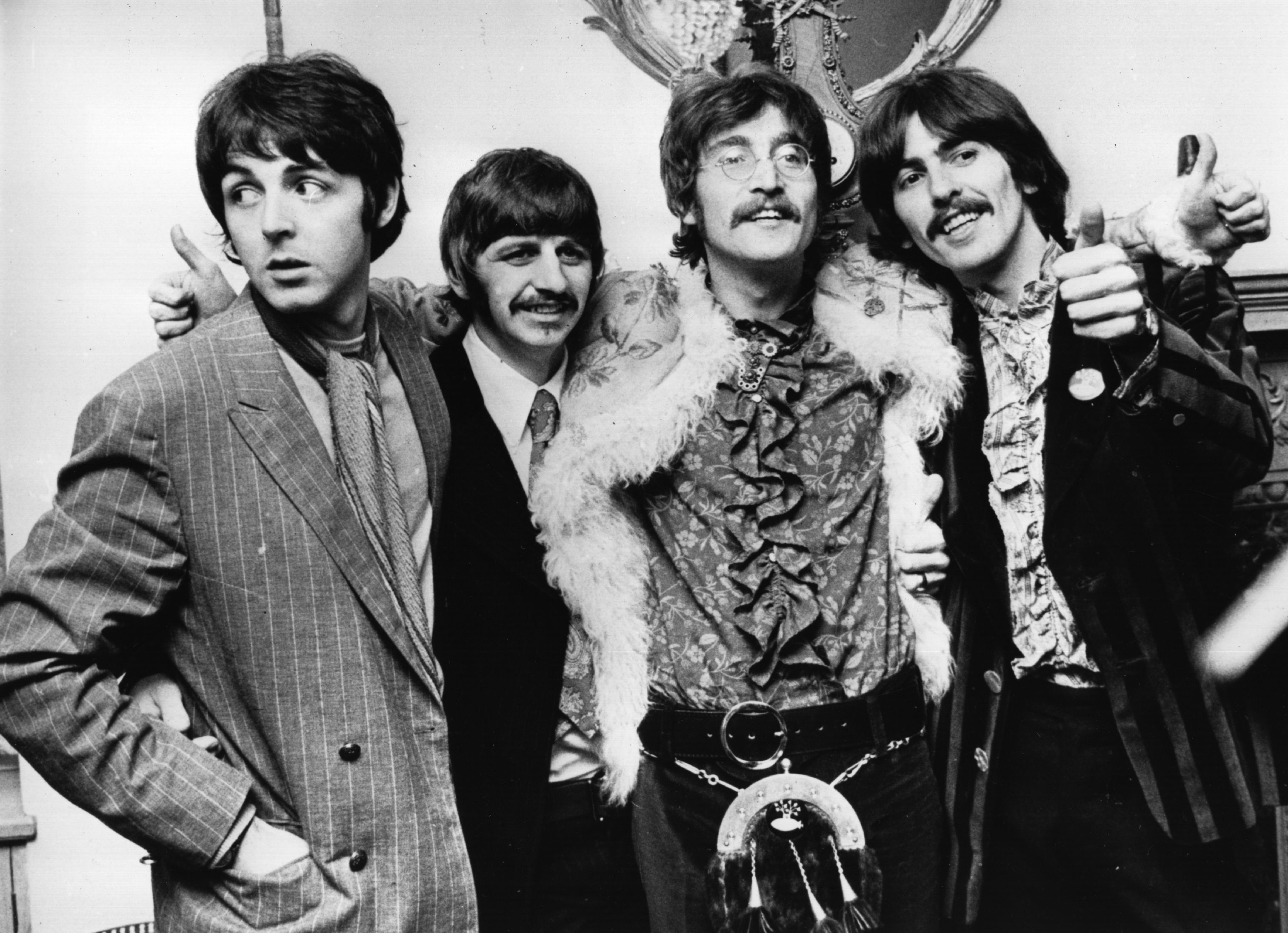 The differences between John Lennon and George Harrison's music
During their solo careers, John and George both drew lots of inspiration from folk music, however, folk songs arguably made up a larger percentage of George's output. Lyrically, the two artists were very different. John decried religion in songs like "Imagine," "God," and "Working Class Hero." On the other hand, George expressed his Hindu faith through songs like "My Sweet Lord" and "The Lord Loves the One (That Loves the Lord)."
How John Lennon reacted when Yoko Ono said his music was better than George Harrison's
The book Lennon Remembers is a long interview with John. Occasionally, Yoko Ono chimes in. During one part of the interview, Yoko discussed her feelings about George. "What I respect about John's music is it's very real," she opined. "You know how people tell children about Santa Claus and all that, and you know when you start not to believe in Santa Claus and all that shit, but the thing is, like George Harrison, the only thing that I object [to] is that he's still saying Santa Claus is there."
RELATED: George Harrison Dissed 2 Beatles in a Song Right After Quitting the Band
It's not totally clear what Yoko meant when she said George was telling people Santa is real. George publicly converted to Hinduism during his time with The Beatles. Perhaps Yoko was referencing that, as irreligious people often compare believing in a god or gods to believing in Santa. In response, John tried to contextualize George's faith by noting that he was still in his 20s. In addition, he said George was sincere in his beliefs.
John didn't like being compared with George. "We're not talking about that anyway," he said. "We're talking about social revolution in England. No, I don't-I don't like-I don't want this-it's hard not to compare with George, even for us. But I don't want to be compared with George. Why should I be compared with George?" In addition, John said his music had "nothing to do" with George's.
RELATED: Why Yoko Ono Said John Lennon's Songs Were Better Than Tom Jones' Songs
Elsewhere in the interview, Yoko said that music became more "decorative" during the psychedelic era. She then briefly mentioned George. Immediately afterward, John noted that Yoko kept talking about George and she changed the subject.
Was John Lennon's music more popular than George Harrison's?
Yoko's comparison raises an interesting question: Was John more successful than George on the pop charts? John released two songs that reached No. 1 on the Billboard Hot 100: "(Just Like) Starting Over" and "Whatever Gets You Thru the Night." On the other hand, George released three songs that topped the Billboard Hot 100: "My Sweet Lord," "Give Me Love (Give Me Peace on Earth)," and "Got My Mind Set on You." John didn't like Yoko comparing his music to George's, but their solo discographies found comparable amounts of commercial success.
RELATED: 1 John Lennon Song Inspired Very Different Reactions from Bono and Bob Dylan