John Lennon Told Ringo Starr He Should Record 'Great and Simple' Songs Like Blondie
After The Beatles broke up, Ringo Starr and John Lennon maintained a friendly relationship despite the discontent roiling between the four former band members. Lennon and Starr worked together on music after the split, and Lennon wrote songs for his former bandmate. He also offered advice to Starr regarding the direction of his career. In a letter, Lennon told Starr he should record music that sounded more like Blondie.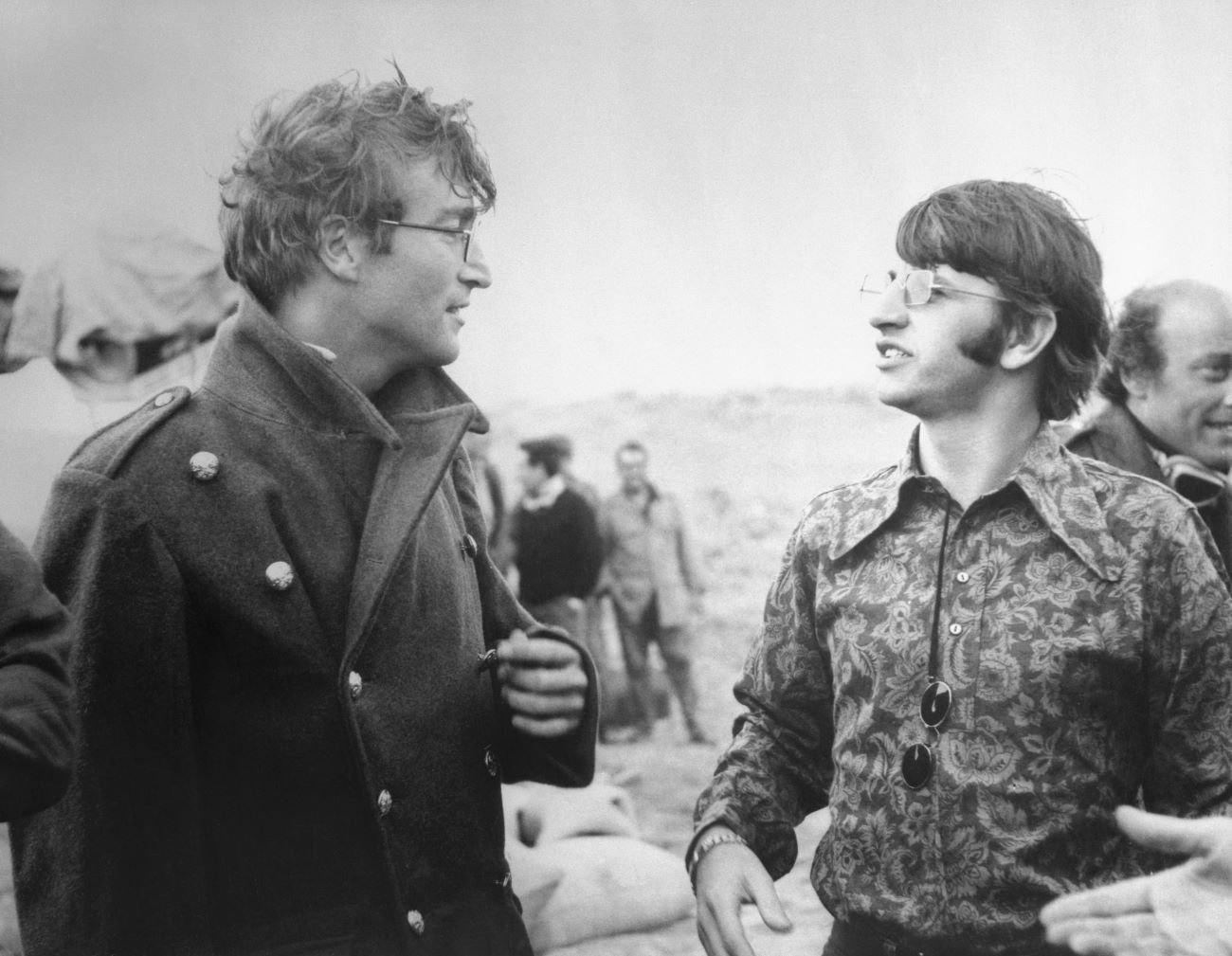 Ringo Starr had a close connection with John Lennon
After The Beatles broke up, Lennon was furious with George Harrison and Paul McCartney for the way they treated Yoko Ono. Starr had been much friendlier to her, though, so their friendship didn't take as big of a hit. Though Lennon had a reputation for being mercurial, Starr saw a different side to his former bandmate. He recalled seeing Lennon shortly before his death.
"He and Yoko came over to our hotel, and we had a great time saying 'hello' again," Starr said, per the book Ringo: With a Little Help by Michael Seth Starr. "His head was together. His album was done, and we worked it all out that come January, we were going into the studio together. Even though he was always treated in the press as a cynical put-down artist, John had the biggest heart of all of us. He was so up, so happy then — he blew me away, he was so happy."
John Lennon wrote to Ringo Starr to offer recording advice
Over the years, Lennon invited Starr into the studio with him and offered him songs, such as 1973's "I'm the Greatest." He also gave Starr songwriting advice in a letter. In 1979, Lennon wrote to Starr to tell him that he should aim to record music that sounded more like Blondie.
"BLONDIES' HEART OF GLASS IS THE TYPE OF STUFF Y'ALL SHOULD DO – GREAT & SIMPLE," he wrote, per The John Lennon Letters. 
In 1980, Lennon and Starr had made plans to record together for Starr's new album the following year, with Lennon producing two tracks. Perhaps if this had happened, Starr's music would sound more like Blondie's.
The drummer turned down an opportunity to record his bandmate's song
Lennon and Starr planned to record together in Jan. 1981. Lennon died in Dec. 1980, so they never had the chance. While Starr had planned to include Lennon's songs "Nobody Told Me" and "Life Begins at 40," he couldn't bring himself to in the wake of his friend's murder. "Nobody Told Me" eventually charted at No. 5 on the Billboard singles chart after its release on Lennon's 1984 posthumous album, Milk and Honey.
Starr was deeply impacted by Lennon's death and still gets emotional when discussing it.
"I'm emotional now thinking of him 40 years ago talking about me on his tape and thinking of me," he told Rolling Stone in 2019. "The four of us were great friends with a couple of side issues. And it was far out. So anyway, I didn't know how to act [after Lennon died]. And then I got back to LA, and I grieved, and then of course you always go through the grief."