John Lennon: Two 'Fruity' Folk Singers He Refused to Listen To
John Lennon always seemed to speak his mind. Here's what he said when he dismissed tow famous female singers in an interview.
If you listen to the Beatles or John Lennon's solo work, you'll hear plenty of different influences. There are elements of everything from 1950s rock 'n' roll to classic blues to avant-garde music in John's catalog. Listening to his work, it's easy to peg John as a man of eclectic tastes.
However, nobody likes all music. John admitted his taste in folk music was rather limited. In fact, he dismissed two famous folk singers for being too "fruity."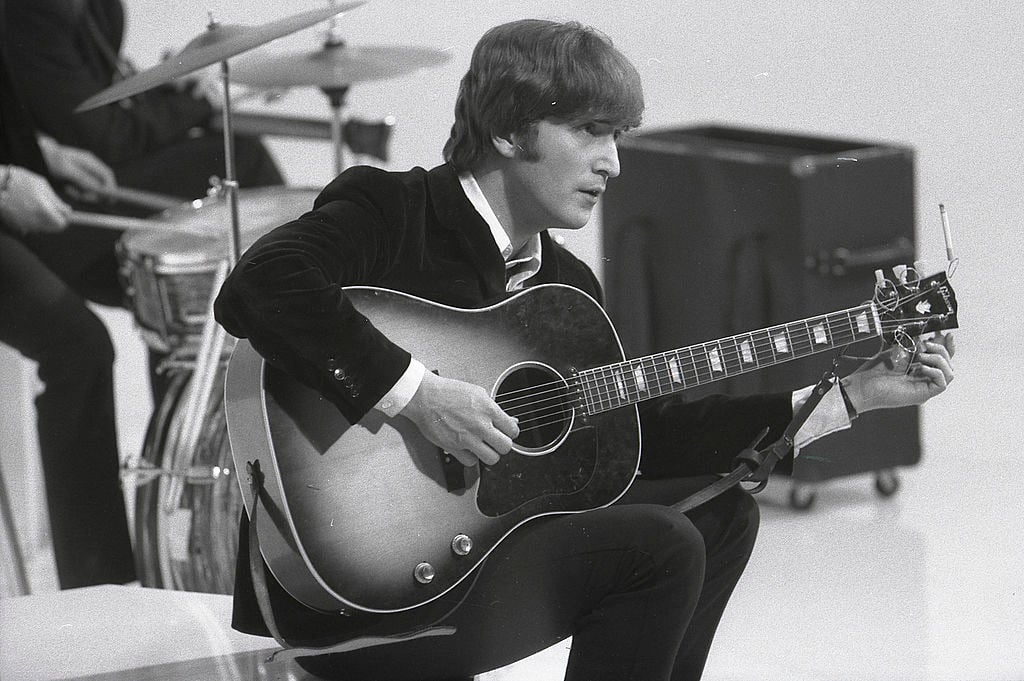 The influence behind 'Working Class Hero?'
In a 1971 interview with Rolling Stone, Jann S. Wenner asked John about a whole host of topics. In the interview, John discussed everything from Federico Fellini to the Rolling Stones' "Honky Tonk Woman." Wenner brought up John's classic track "Working Class Hero."
Wenner said "Working Class Hero" sounded like a Bob Dylan track because of its instrumentation. John said he didn't think the song sounded like Dylan's work. However, he admitted it could have been influenced by Dylan because he didn't listen to much folk music besides Dylan's.
John Lennon on folk music
Lennon opined, "Anybody that sings with a guitar and sings about something heavy would tend to sound like [Dylan]. I'm bound to be influenced by [early Dylan songs], because that is the only kind of real folk music I really listen to. I never liked the fruity Judy Collins and [Joan] Baez and all of that stuff. So the only folk music I know is about miners up in Newcastle, or Dylan."
The songwriter's comments might be surprising to fans of the 1960s folk music revival. Collins and Baez are both respected singers within their genre. Perhaps John called their music "fruity" because it's much smoother and more polished than Dylan's material, which was — at times — famously raw.
What did Judy Collins and Joan Baez think of John Lennon's music?
Lennon apparently wasn't a big fan of Collins' music or Baez's. What did Collins and Baez think of his music? AllMusic reports that, in 2007, Collins released a tribute album called Judy Collins Sings Lennon & McCartney. The album includes covers of Beatles classics like "The Long and Winding Road" and "When I'm Sixty-Four." In addition, Billboard reports Collins honored John at the Kennedy Center Gala in 2017.
What did Baez think of John? Baez is known for singing protest songs, and Rolling Stone asked her to name her favorite protest songs. One of the songs on the list was John's "Imagine." "I sing this on my current tour and people love it, and they sing along. I love the song because it's beautiful; It has a beautiful lilt, and it's easy to sing…People love it and clap in the middle of it every night."
John was outspoken about the music he didn't like. He didn't enjoy the work of two of folk music's biggest icons. However, some of the artists he criticized seemed to respect his work.
Also see: Beatles: The Lyric From 'Revolution' John Lennon Regretted