John Lennon's Aunt Wasn't Happy That George Harrison's Mother 'Encouraged' The Beatles Early On
John Lennon's Aunt Mimi didn't exactly like how George Harrison's mother, Louise, encouraged The Beatles in their early days. Louise was very supportive of her son from the moment he asked for a guitar. She often cheered him and the group on whenever they performed. Meanwhile, John's aunt was strict and didn't want her nephew to waste his life on music.
However, Louise never lost faith in George and continued to be his No. 1 fan until she died in 1970.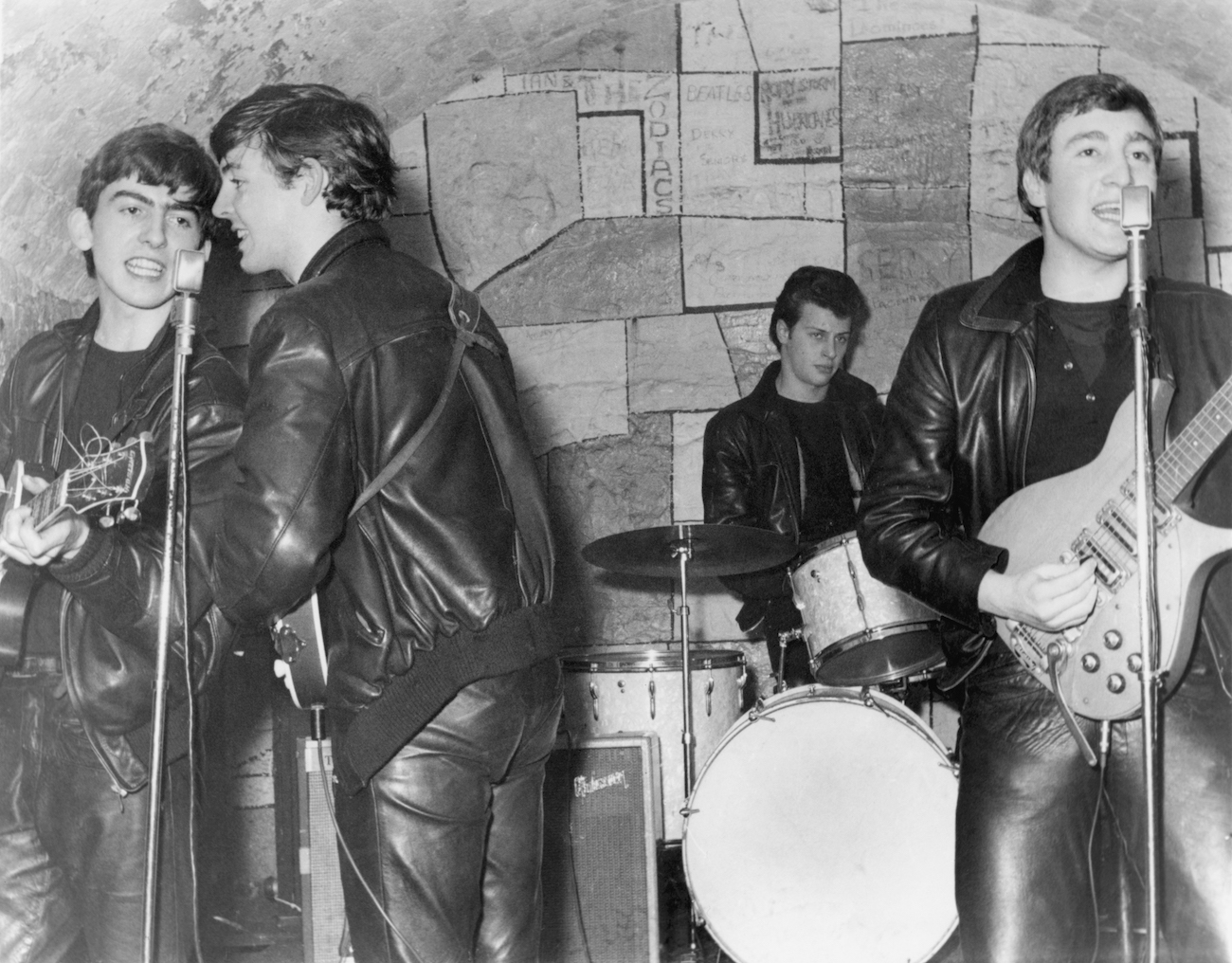 John Lennon's aunt didn't approve of George Harrison when she first met him and The Beatles
When John was very young, his mother Julia sent him to live with her strict sister, Mary "Mimi" Smith, and her husband George. According to Paul McCartney, John was "the posh one," living in a relatively wealthy neighborhood on Menlove Avenue.
Despite living in a nice home, John's childhood was far from glamorous. His father abandoned him, and his mother moved on to have a family with another man. She later died in 1958 after being struck by a car.
Meanwhile, George's parents weren't wealthy, and his family lived in a tiny home, but they tried to give George a happy childhood. In fact, George was the only Beatle who came from a stable home, unaffected by death or divorce. His father was hesitant about his career choice at first, but his mother always supported his love for music.
When their son came home looking like a Teddy boy, the fashion for skiffle players at the time, they didn't react as harshly as John's aunt.
In George Harrison: Living in the Material World, George explained that Aunt Mimi hated him. "My mother was a real big fan of music and she was really happy about having the guys around," he said. "And John was always keen to get out of his house because his aunt Mimi was kind of very stern and strict and she embarrassed him."
"I remember going to John's house once when I first had met him, I was still at the Institute, and we were trying to look like Teddy boys which was like that style in those days. And I must have looked pretty good because she was like-she didn't like me at all, she was really shocked. She said, 'Look at him.'
"'Who is this, bringing this boy around to this house. Look at him, he looks dreadful like a Teddy Boy.' And he'd just say, 'Shut up Mary, shut up!'"
Mimi disapproved of much more than just George.
RELATED: George Harrison Visited His Ex-Wife Months Before He Died: 'I Think He Was Coming to Say Goodbye'
John's aunt disapproved of George's mother supporting The Beatles in their early days
The Beatles played their first show at The Cavern Club on Feb. 9, 1961, three years to the day before they first played on The Ed Sullivan Show in the U.S. However, in 1961, the group still needed to accomplish a lot to get to that point. They had no recording contract, no manager, but at least they had a successful residency in Hamburg and at Liverpool's Cavern Club.
John, Paul, George, and the band's initial bassist, Stuart Sutcliffe, and drummer, Pete Best, also had the loving support of George's mother, Louise.
In Here Comes The Sun: The Spiritual and Musical Journey of George Harrison, Joshua M. Greene explained that George's mom was The Beatles' biggest fan in their early days. However, John's aunt wasn't as much of a fan.
"George's mother, Louise, became a regular, and when her son stepped forward to sing "Sheik of Araby" or another of the few songs in his repertoire, she cheered with the enthusiasm of a young fan.
"Louise was sitting in the audience one afternoon when John's aunt Mimi showed up to check on what John had been doing with his days. Louise recognized her and called out, 'Aren't they great?'
"'I'm glad someone thinks so,' Mimi huffed. 'We'd all have had lovely, peaceful lives but for you encouraging them.'"
Louise didn't pay her any mind. She continued to support her son and his band.
RELATED: George Harrison Used Chinese Philosophy to Write 'While My Guitar Gently Weeps'Version of 'Julia' Gave Him Goosebumps
Louise was penpals with a Beatles superfan for five years
George's mother did much more to support her son than just cheering him on whenever The Beatles performed. Louise bought George his first guitar and consoled him late at night when he became frustrated with practicing.
Years later, when The Beatles were experiencing fame during the height of Beatlemania, Louise and George's father, Harold, invited eager young fans into their home for tea. Louise was also pen pals with a Beatles superfan for five years until she died in 1970.
George was lucky to have such a supportive mother throughout 10 of the most stressful and hectic years of his life.
RELATED: George Harrison Forgot That Ringo Starr Played on Two-Thirds of 'All Things Must Pass'