John Lennon's Son Made an Album Inspired by a 'Bizarre' Buzz Aldrin Interview
TL;DR:
John Lennon's son, Sean Ono Lennon, made an album inspired by American astronaut Buzz Aldrin.
He made the album with another famous rock musician.
Sean explained why he started working with this other rock musician.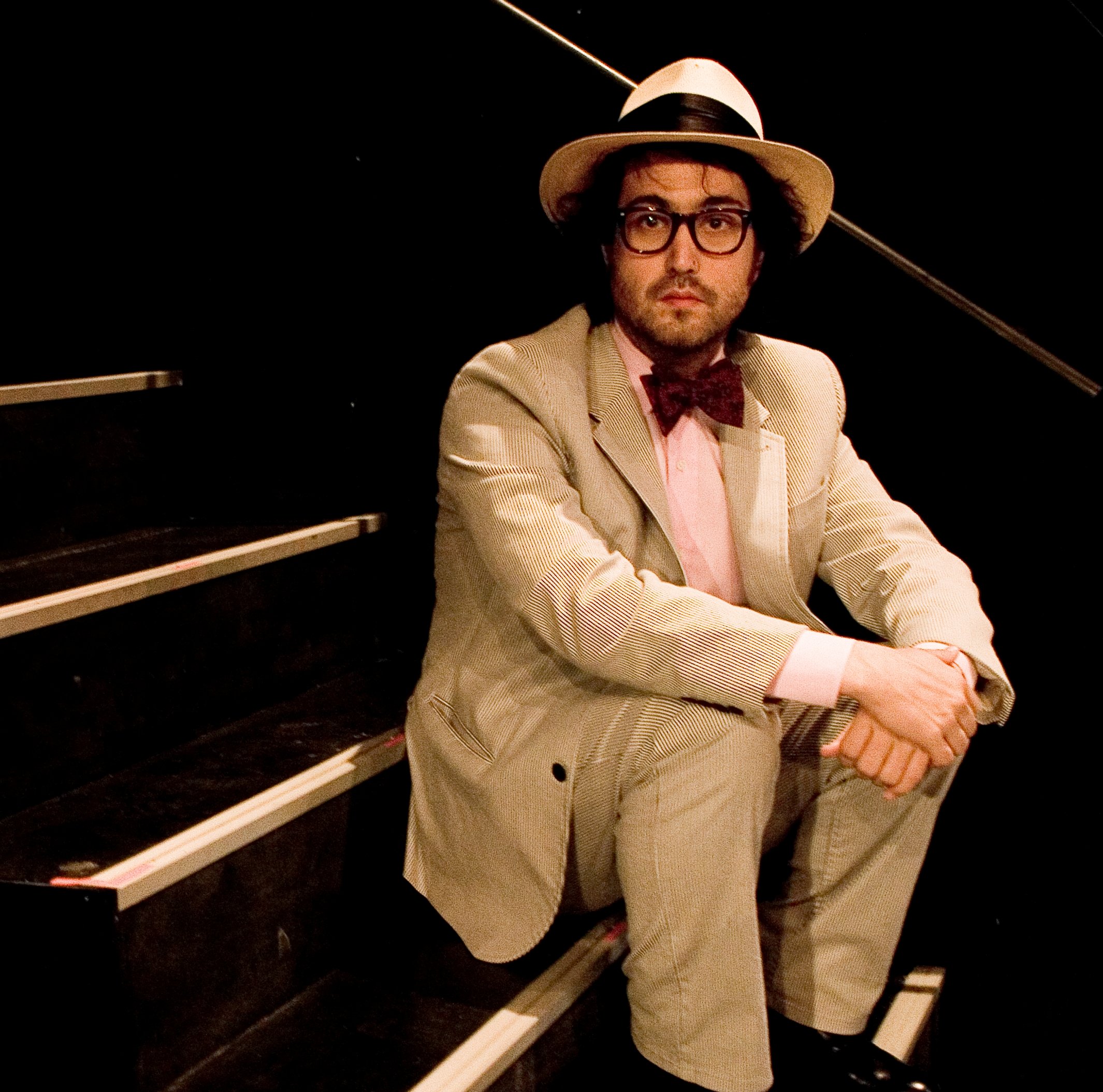 John Lennon's son, Sean Ono Lennon, made an album inspired by American astronaut Buzz Aldrin. Subsequently, the former Beatle's son explained what he found so strange and inspiring about Aldrin. Another famous rock star helped Sean make the album.
How and why John Lennon's son formed a band with another rock star
The Claypool Lennon Delirium is a psychedelic band named after two of its members: Primus' Les Claypool and Sean. During a 2016 interview with Las Vegas Weekly, Sean discussed the origin of the group. Sean said his other band, The Ghost of a Saber Tooth Tiger, went on tour with Primus.
Subsequently, Sean played music with Claypool. "He invited me out, and two weeks later we [had] already written and recorded 10 songs," Sean recalled. "We mastered the whole thing in November and then started booking a tour."
RELATED: John Lennon's Son Said a Song From The Beatles' 'Revolver' Almost Puts Him 'In a Trance'
John Lennon's son was inspired by Buzz Aldrin and stories that are 'so bizarre and post-apocalyptic'
Sean explained why Aldrin was a major inspiration behind The Claypool Lennon Delirium's debut album Monolith of Phobos. "We'd been talking about things, song topic ideas, and we'd been trading wacky newspaper articles," Sean said. "For example, there was a couple in Korea who had been so obsessed with online gaming, they let their baby starve. Things that are so bizarre and post-apocalyptic feeling.
"We'd been trading these news stories and just wondering if we should write songs inspired by different things," he continued. "The Buzz thing resonated with us because it was so interesting to see, arguably, the most famous American astronaut, talk about a potentially artificial structure on a moon in our solar system."
Sean explained why this inspired his music. "[It] just seemed really bizarre, and it really stimulated the imagination," he revealed. "I think when we saw that it was so remarkable that we figured we could base an entire album off of it."
RELATED: John Lennon's Son Wrote a Song About Being Friends With Michael Jackson's Chimpanzee
How 'Monolith of Phobos' performed on the charts in the United States and the United Kingdom
Monolith of Phobos was, at best, a minor hit in the United States. The album reached No. 84 on the Billboard 200, staying on the chart for a single week. South of Reality, the band's following album, did not perform as well. None of the singles from the album reached the Billboard Hot 100.
On the other hand, The Official Charts Company reports Monolith of Phobos did not chart in the United Kingdom. None of the songs from the album charted there either. Monolith of Phobos wasn't a hit album — but it has an interesting backstory.
RELATED: John Lennon's Son Named His 2 Favorite Beatles Songs Even Though He Hates Being Asked About That