John Lennon's Son Thought This Elvis Presley Song Was About Hunting
During an interview, John Lennon said he exposed his son, Sean Ono Lennon, to Elvis Presley songs. John said Sean mistakenly thought one of the King of Rock 'n' Roll's classic tracks was about hunting. John also revealed why his son had not heard many Beatles records at the time.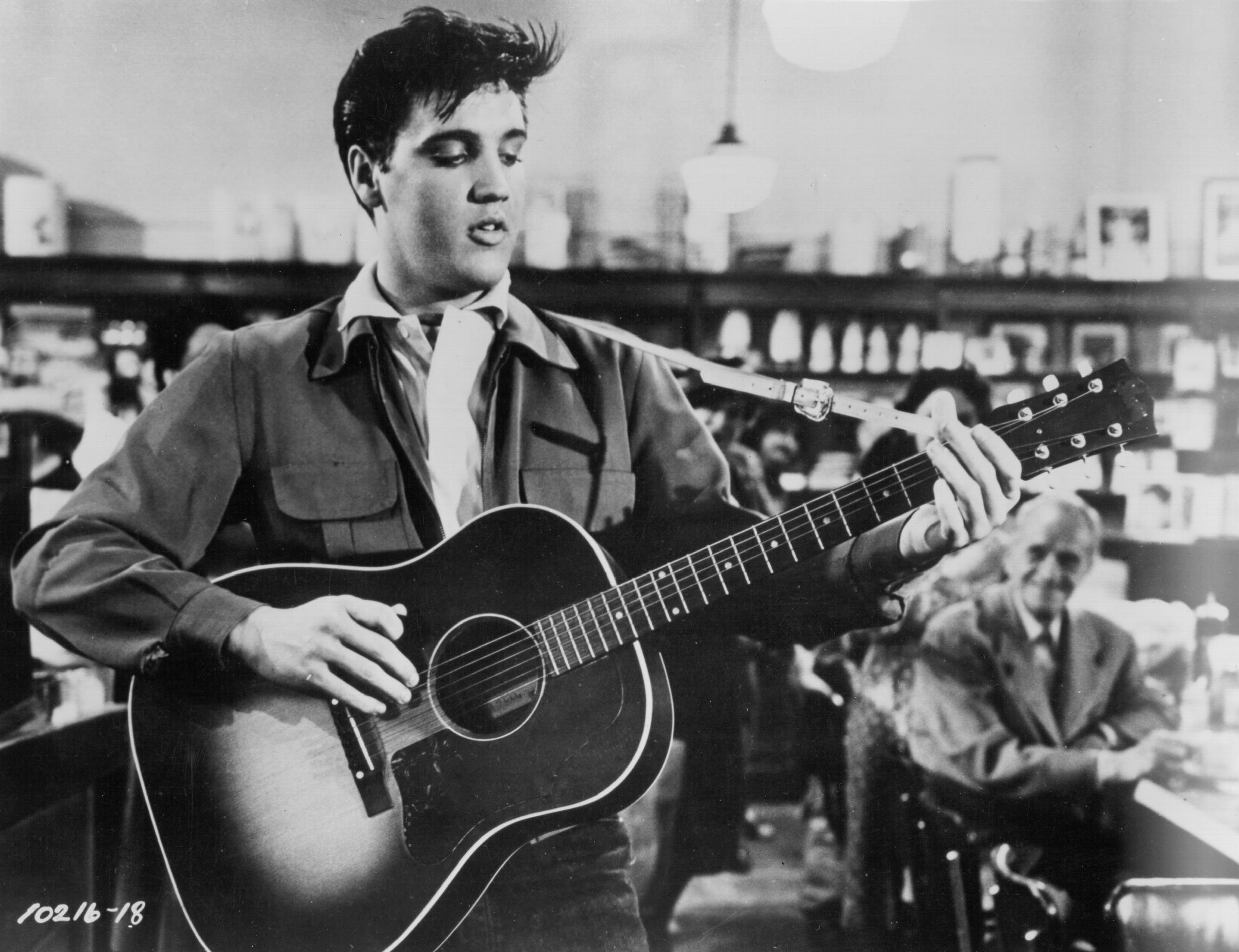 The Beatles' John Lennon said these 2 Elvis Presley songs exemplified his 'great period'
In the book All We Are Saying: The Last Major Interview with John Lennon and Yoko Ono, John discusses Elvis' golden period. He highlighted two Elvis songs as personal favorites. "When I was 16, Elvis was what was happening," John said. "A guy with long hair wiggling his a** and singing 'Hound Dog' and 'That's All Right' and all those great early Sun records, which I think are his great period."
Subsequently, John revealed why he chose not to see the King of Rock 'n' Roll perform. "But I didn't go see him, because there's no way he could have been that again," John opined. "Never mind that he was fat and drugged and all that. Even if he wasn't fat and drugged, he couldn't have been that guy who sang 'That's All Right' again." Despite this, John said he "worshipped" Elvis the same way fans "worshipped" the Fab Four.
RELATED: Elvis Presley: What Happened When He Sang 1 of Tom Jones' Songs to Him
John Lennon's son liked Elvis Presley, 'Hound Dog,' and this early rock 'n' roll singer
Elsewhere in the interview, John said he rarely let Sean listen to The Beatles and that his son enjoyed "Hound Dog." "I think I let him have one Beatles record when he expressed an interest, once he got this idea that there was some singing going on," John recalled. "But I generally keep them away from him.
"I don't have any Beatles records on our jukebox," John added. "He's more exposed to early rock 'n' roll — Chuck Berry and Elvis. He's into 'Hound Dog' now because he thinks it's about hunting!"
RELATED: This Singer Said Elvis Presley Was a 'Good Person' Because of 1 Thing He Did When He Recorded Songs
The way the world reacted to 'Hound Dog'
It appears Sean wasn't the only one who enjoyed "Hound Dog." According to The Billboard Book of Number 1 Hits, the song topped the Billboard Top 100, which was the predecessor to the Billboard Hot 100. The track remained at the top of the chart for 11 weeks.
"Hound Dog" became a hit in the United Kingdom as well. The Official Charts Company reports the track hit No. 2 in the U.K. in 1956, staying on the chart for 23 weeks. The Elvis estate rereleased the song in 2007 and it peaked at No. 14, staying on the chart for two weeks. The song also appeared in films like Lilo & Stitch and Indiana Jones and the Kingdom of the Crystal Skull. "Hound Dog" was an international hit even if Sean didn't understand its meaning.
RELATED: Elvis Presley's Former Bodyguard Once Claimed the King of Rock and Roll Had a Strict Rule About Priscilla Presley – And Those Who Broke It Got the 'Third Degree'