John Mulaney Fans Should Be Thrilled He's About to Reunite with 'Saturday Night Live' Alum Seth Meyers
Many stand-up comedians struggle with what they should do next. Back in the day, many found success as the leads of their own network sitcoms. But this certainly isn't a one-size-fits-all solution. After all, it didn't work for John Mulaney. But the comedian's fans have good reason to be excited for his new role working with Saturday Night Live alum Seth Meyers.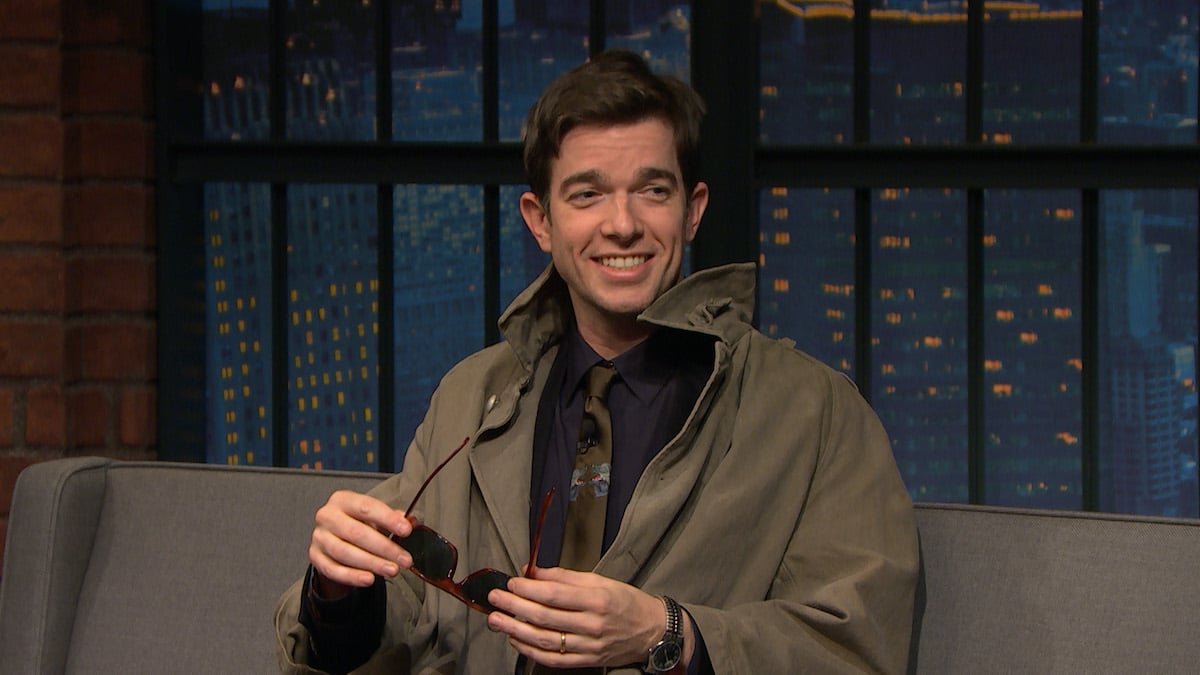 John Mulaney and Seth Meyers have history with 'Saturday Night Live'
Mulaney and Meyers have a ton in common. Both men have a background in stand-up comedy. But they also each worked with Saturday Night Live early on. Meyers was a cast member from 2001 to 2014 and even succeeded Tina Fey as head writer. In addition, he served as either a co-anchor or sole anchor on the "Weekend Update" segment from 2006 until his departure.
During that time, Mulaney joined SNL's writing staff. The comedian initially auditioned to join the cast. But his work as a writer proved very valuable to the show. In fact, Mulaney and Bill Hader co-created the breakout character of Stefon. The "Weekend Update" correspondent popped up many times over the years, most recently during Hader's 2018 SNL hosting gig.
The comedian just joined 'Late Night with Seth Meyers' as a staff writer
In recent years, Mulaney's career has continued to grow. His 2018 stand-up special, John Mulaney: Kid Gorgeous at Radio City, earned him his second Emmy. He also provided the voice of Spider-Ham in the Oscar-winning animated film Spider-Man: Into the Spider-Verse. Moreover, Mulaney has become a regular on SNL, hosting four times since 2018.
Yet, despite his notoriety, Mulaney just joined the writing staff of Meyers' talk show, Late Night with Seth Meyers. Producer Mike Shoemaker confirmed the news on Twitter and shared Mulaney's first sketch for the show. In the clip, Mulaney and Meyers discuss the role ghosts may have played in the contentious results of the 2020 presidential election.
The talk show could be the perfect fit for John Mulaney's comedic style
According to Shoemaker's post, Mulaney will remain with the show "as long as [he] wants." So there's no telling whether the comedian signed a long-term deal with the show. But his fans should be thrilled to see his writing chops added to Meyers' show. After all, the two have long-standing chemistry honed over years working together at SNL.
Mulaney's style of humor might not fit traditionally scripted televisions. But he has a proven knack for observational humor and sketch writing. Much like SNL, Late Night feels like a natural place for his talents. In addition, Mulaney appers in the forthcoming Cinderella movie. He's also signed for two follow-ups to his 2019 special John Mulaney & the Sack Lunch Bunch.