'John Wick 4' Is the Best Time Donnie Yen Has Had on Any Hollywood Film
John Wick raised the bar for Hollywood action movies in 2014 with Keanu Reeves in the title role. Movies like this and 2011's The Raid: Redemption are constantly driving up the standards for fight choreography. Quick-cut action sequences are becoming less appealing, as filmmakers are starting to turn to long-shot fight sequences to give the viewer a better action experience. Derek Kolstad's John Wick has certainly delivered on this with Chad Stahelski's directorial style. However, audiences are looking forward to seeing action star Donnie Yen in John Wick 4.
Introducing 'John Wick 4'
John Wick 4, fully known as John Wick: Chapter 4, is the direct sequel to John Wick: Chapter 3 – Parabellum. May 21, 2021 was the original release date before coronavirus (COVID-19) delays. Additionally, lead star Keanu Reeves was scheduled to shoot The Matrix Resurrections. Now, the film will be blasting into theaters on May 27, 2022.
The plot details of John Wick 4 are being kept tight under wraps. However, the High Table and The Continental will clearly be involved. John Wick: Chapter 3 – Parabellum set up some big stakes that will surely be further explored in the fourth installment.
Reeves isn't the only John Wick star reprising his role. Laurence Fishburne, Ian McShane, and Lance Reddick will all be returning to the John Wick franchise in the next installment. However, the film's cast has an array of impressive newcomers being brought into the fold.
Rina Sawayama will be playing a character named Akira. Marko Zaror will play John Wick 4's main antagonist. Yen and Scott Adkins will be starring in roles that have yet to be revealed. Hiroyuki Sanada from Mortal Kombat, Shamier Anderson, Bill Skarsgard, and Clancy Brown round out the cast of unknown characters.
Donnie Yen enters 'John Wick 4'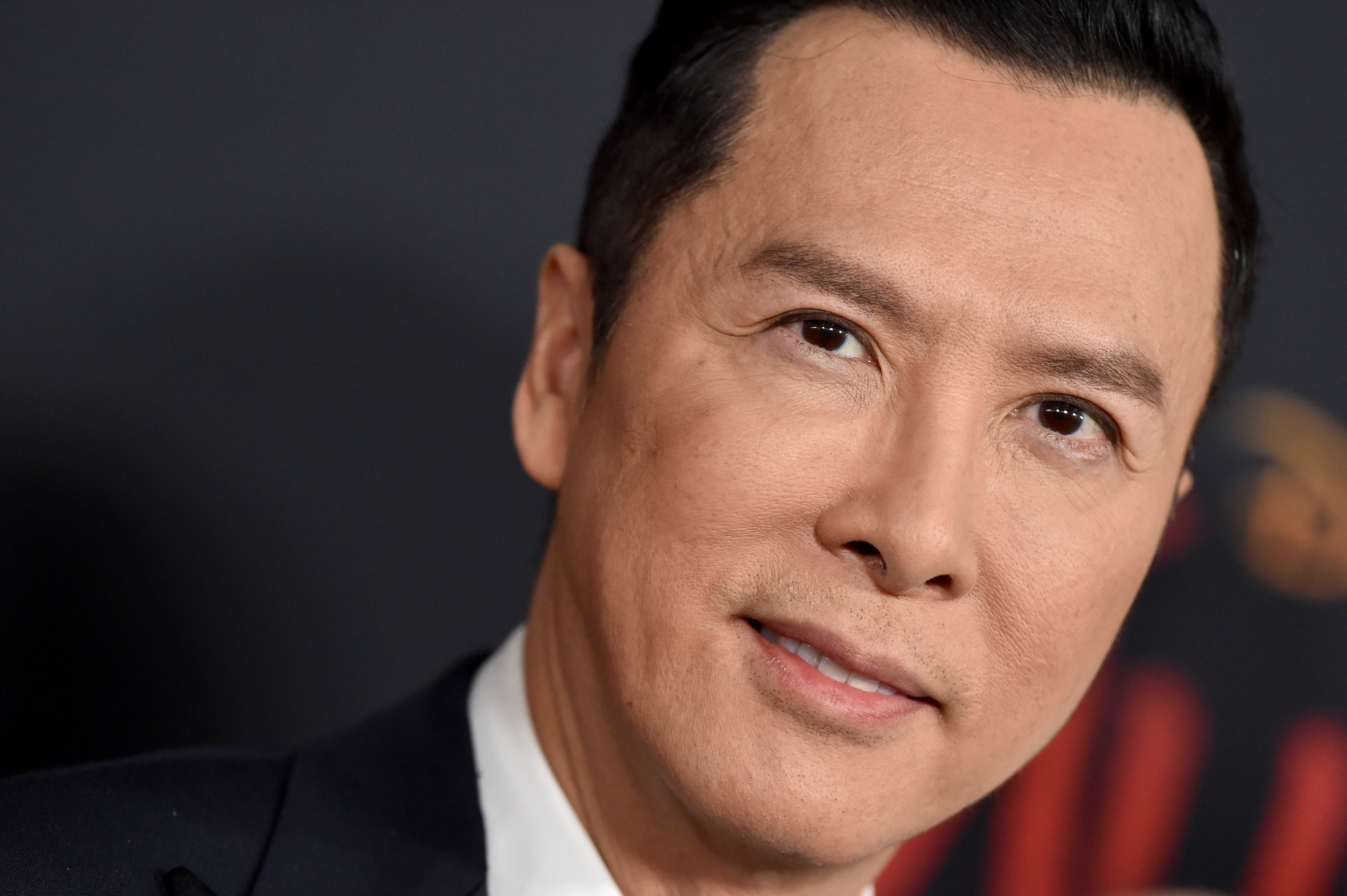 Collider had the opportunity to chat with Yen about filming John Wick 4. He explained how it has been a tremendously positive experience. In particular, he loved working with Reeves and Stahelski. "I have to take this opportunity to express my utmost appreciation for Chad [Stahelski] and Keanu [Reeves]."
Yen continued: "They're just lovely men, gentlemen, they've got a big heart. Keanu's got a good soul, a good man. Chad is also a very good man, very knowledgeable. People think of him as a brilliant action guy, he's not just that, he understands films. He's a film librarian, he knows what's going on."
Yen has really enjoyed working on the action movie. He specifically gave it one of the best compliments that he could have given it. Yen said, "I'm having the best time working with them in this movie, more than any of my previous Hollywood movies, so I wanted to express my appreciation."
The 'John Wick' universe
John Wick 4 isn't the end for the John Wick universe. John Wick 5 already has the green light. There has been talk about a series of spinoff movies, as well. However, the trajectory of those films are less clear.
Lionsgate Television has been working on a television series called The Continental. The first season of the show will have three episodes, although they'll each be feature film-length. It will follow a young Winston during real-life events.
John Wick films will continue to be made as long as audiences want them. There are still plenty of ways that they can expand upon this fascinating universe.