'John Wick 4' Star Donnie Yen Reveals His Post-Filming Posture
John Wick is one of the most adrenaline-pumping action franchises around. The Keanu Reeves-starring series is continuing to expand its assassin universe with John Wick 4. The cast and crew have been hard at work filming the sequel since summer 2021. The movies are expanding in scope, scale, and via introducing new characters. Actor Donnie Yen recently posted on social media after a long day of filming.
Donnie Yen is an exciting 'John Wick 4' addition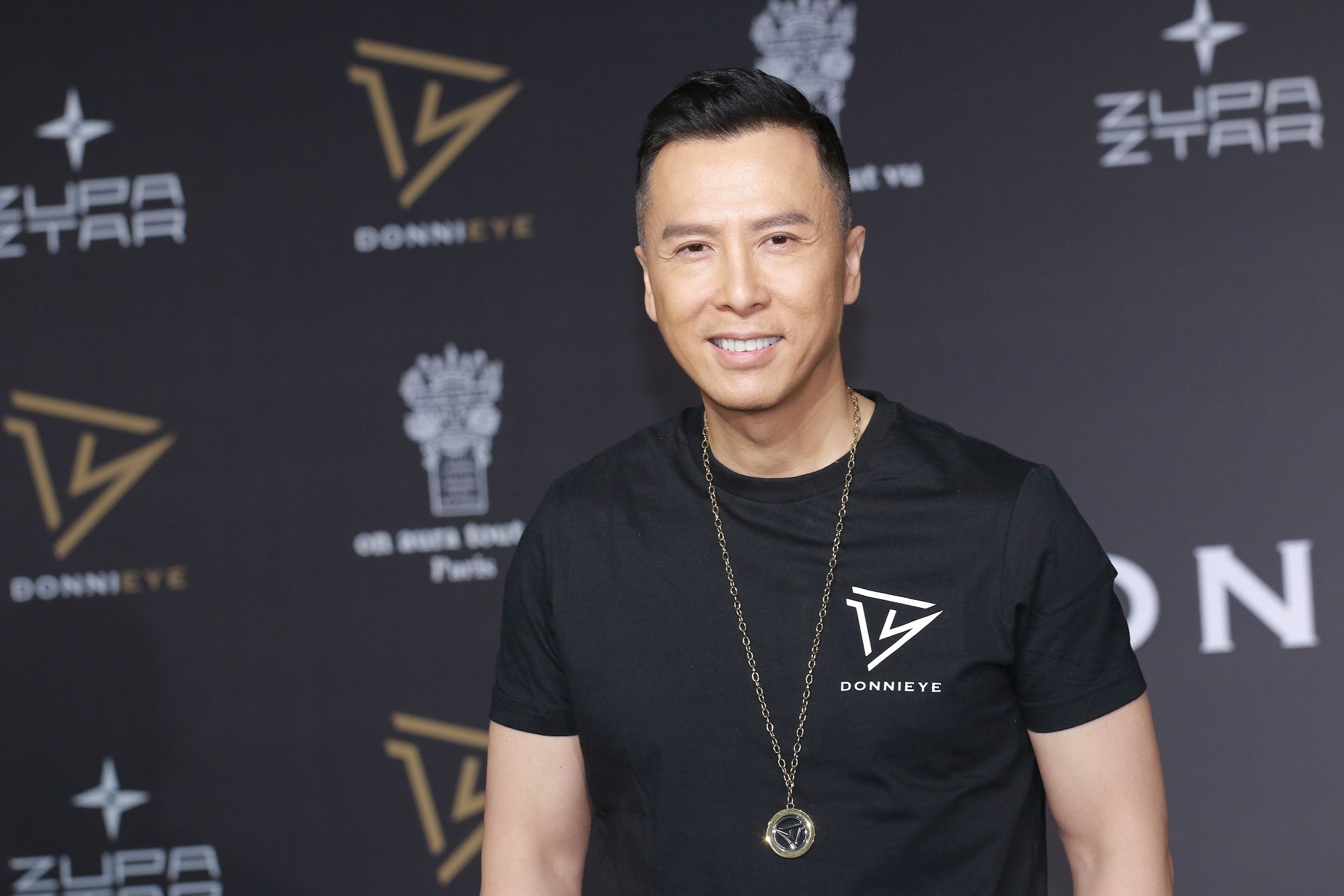 John Wick 4 is a direct sequel to John Wick: Chapter 3 – Parabellum. Chad Stahleski directs a screenplay written by Shay Hatten and Michael Finch. No official plot details have been announced. However, Lionsgate is planning to distribute the movie on May 27, 2022. So, it's likely that more details will be unveiled in the near future.
Reeves, Laurence Fishburne, Lance Reddick, and Ian McShane will be reprising their characters from previous installments. However, new cast additions have fans rather excited for the new entry. Yen, It's Bill Skarsgård, Mortal Kombat's Hiroyuki Sanada, and Ip Man 4: The Finale's Scott Adkins are some of the new cast members. However, little is known regarding how their characters fit into the movie.
Donnie Yen relaxes after a long day working on 'John Wick 4'
Yen posted on his official Instagram after a long day on the John Wick 4 production set. The photo displays Yen laying down on his back on a couch. He has his hands folded and is getting some rest with the soles of his shoes facing the camera. The black-and-white image shows color with the John Wick 4 text placed on one of his shoes.
The comment section is filled with excited fans. Yen's photo doesn't expose much of anything, but it's enough to get his fans hyped up. Some commenters refer back to Yen's work in the Ip Man martial arts franchise. Many are calling his casting "epic." The fans are trying to figure out if Yen will be playing a villain or a protagonist.
The action franchise is expanding
John Wick 4 isn't the end of the franchise. Reeves previously mentioned that he plans to keep starring in the franchise until people aren't interested in it anymore. However, that won't be for quite some time. John Wick 5 already has the green light, but there are even fewer details on the next sequel. 
The John Wick universe is continuing to expand with a television series that will premiere on Starz. There will be three 90-minute episodes total. John Wick fans have been excited to see how it will expand upon the universe, but have expressed dissatisfaction with actor Mel Gibson's recent casting announcement.