'John Wick': How Much Longer Should the Keanu Reeves Movie Series Go?
Most actors are lucky to land one beloved franchise role. So to have several in a single filmography is quite an impressive feat. With Bill and Ted Face the Music and the upcoming The Matrix 4, Keanu Reeves will revisit two of his most famous roles. But beyond those two series, he remains committed to the John Wick movies. But how long can the action movies continue?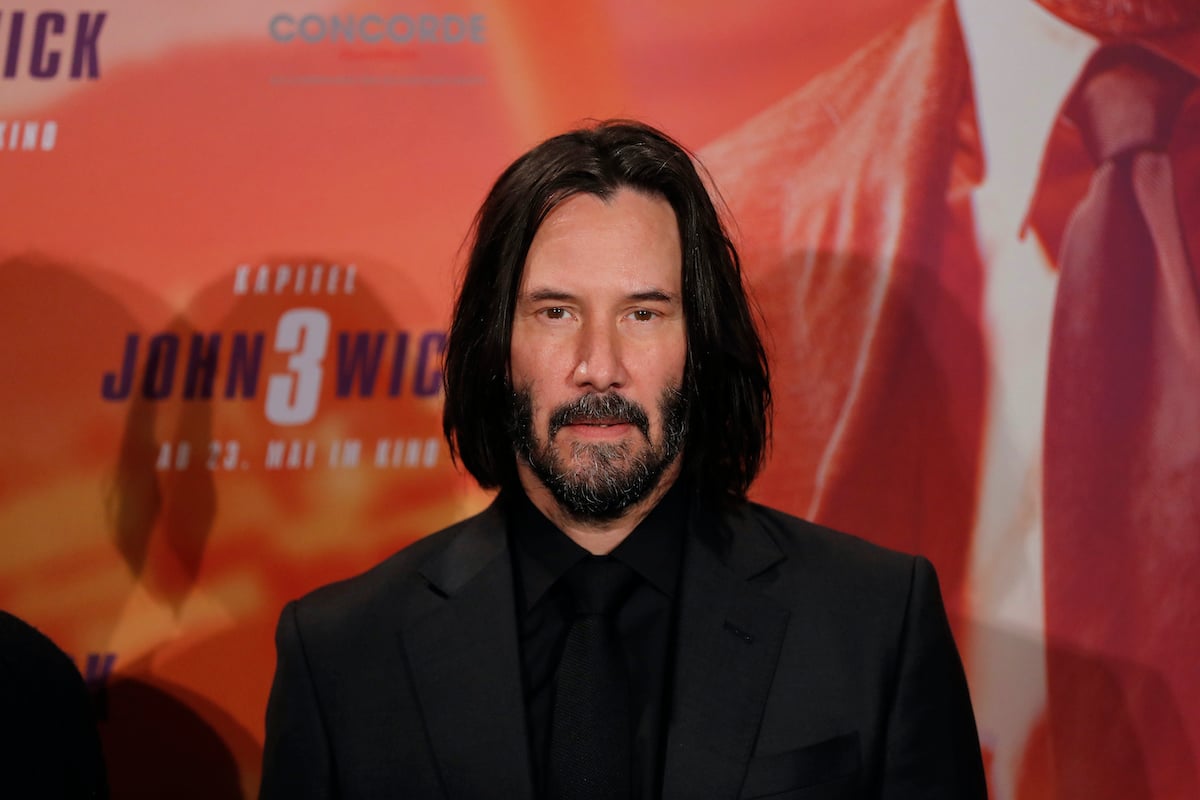 Action-thriller 'John Wick' became a sleeper hit in 2014
In 2014, Reeves hadn't landed a breakout hit for several years. The actor had never truly stopped working; he even made his directorial debut a year earlier. However, none of his movies were successful enough to warrant a sequel since The Matrix. But much like the character he plays, John Wick had audiences thinking Reeves was back.
The film — from first-time filmmaker Chad Stahelski — received little fanfare upon its fall release. But its visceral action and comic book-esque mythos captured audiences' attention. Based on a reported budget of $20 million, John Wick went on to earn $86 million worldwide. Sequels in 2017 and 2019 proved its growing appeal, with box office totals nearly doubling each time.
Keanu Reeves is returning for at least two more movies
Soon after John Wick: Chapter 3 — Parabellum hit theaters, a fourth installment was announced. Since then, the franchise has ballooned from four entries to five. Fans were pleasantly surprised to learn John Wick: Chapter 4 and John Wick: Chapter 5 will shoot back to back. And according to ComicBook.com, director Chad Stahelski explained the reason why.
"There's the studio business side of things where, of course, I think they think Keanu and I are getting on in our years. So they're going to try to do two back to back," Stahelski said. "That's interesting. It's very flattering. I'm psyched that I have a studio behind me that wants to keep making John Wicks."
Stahelski said he and Reeves are still taking the movies one at a time. But to the studio's point, the John Wick franchise is physically demanding. And few franchises — action or otherwise — can sustain the quality fans believe has kept the series growing. So perhaps Stahelski and Reeves should start plotting their endgame now.
Should the series start looking for the perfect ending?
Reeves has admitted he considers himself the "limit" of the John Wick franchise. With each installment, he's risen to the vision of each entry. But at 55 years old, the actor might not be able to keep performing such elaborate fights and action sequences forever. Likely for a similar reason, Tom Cruise is filming two Mission: Impossible movies back to back.
Both Cruise and Reeves have proven their dedication to their action franchises. Yet, fans invested in Ethan Hunt and John Wick as characters deserve a definitive ending. Too often, action movies are conceived of as standalone adventures. But John Wick in particular has so far been framed as one long, continuous story. 
Maybe it doesn't need to end with Chapter 5. Reeves is clearly in outstanding shape and fully capable of reprising the role for a bit longer. Still, John's inevitable showdown with The High Table — and the elaborate mythology driving it all — necessitate a deliberate ending. Give John Wick the epic conclusion he deserves and plan to end the series on a high note.