'John Wick': Keanu Reeves' Hero Won't Get a Happy Ending When the Series Ends
Given how thoroughly Keanu Reeves dedicated himself to John Wick, it's almost as if the actor willed the franchise into existence. When the first movie hit in 2014, no one knew what to expect. But it became a sleeper hit, spawning two much more successful sequels. However, fans shouldn't expect Reeves' title character to get a happy ending when it's over.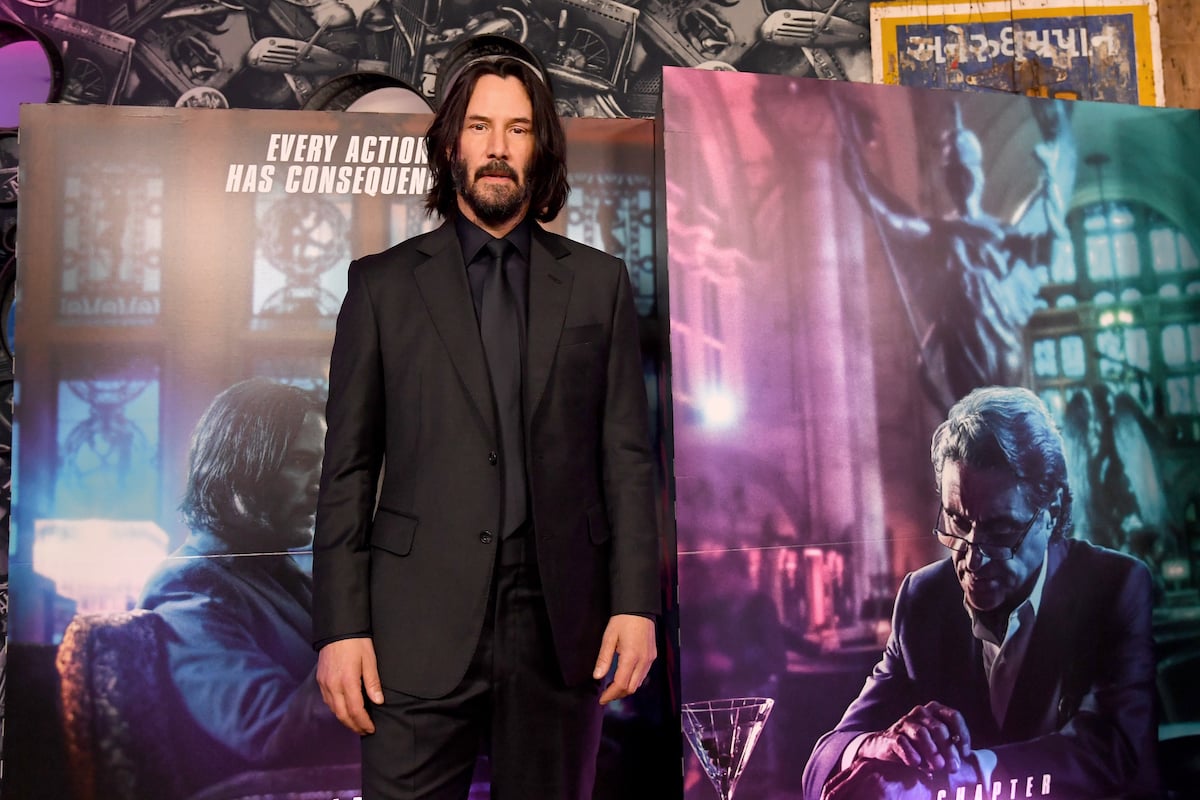 'John Wick' is 1 of Keanu Reeves' most popular movies
Although Reeves' popularity dipped in the late 2000s/early 2010s, the actor never really stopped working. He simply didn't star in any mainstream hits. Rather, Reeves focused more on smaller movies and made his directorial debut with 2013's Man of Tai Chi. The next year, John Wick brought the spotlight onto the actor once again. And his popularity has only grown.
For his role in John Wick, Reeves earned a relatively small paycheck, somewhere between $1 million and $2 million. That's a far cry from the $15 million he received for each of The Matrix sequels. But John Wick offered something much more priceless to the actor, a brand-new franchise. After the success of parts two and three, there's no end in sight for the series.
RELATED: 'John Wick' Lead Keanu Reeves Went to Extremes to Bond with His Canine Co-Star
But the Keanu Reeves hero is unlikely to get a happy ending
Of course, the 56-year-old Reeves might not be able to play the physically intense role forever. At some point, John's story will have to reach its conclusion. When it does, director Chad Stahelski has made no secret of the kind of ending fans can expect, as he told in IndieWire in 2019.
"John may survive all this sh*t, but at the end of it, there's no happy ending. He's got nowhere to go. Honestly, I challenge you right now. Here's a question to you: How do you f*cking want me to end it? Do you think he's going to ride off into the f*cking sunset? He's killed 300 f*cking people, and he's just going to [walk away], everything's okay? He's just going to fall in love with a love interest? If you're this f*cking guy, if this guy really exist[ed], how is this guy's day going to end? He's f*cked for the rest of his life. It's just a matter of time."
Right now, it's unclear exactly how many sequels it will take for Reeves' run as John Wick to come to an end. But fans might want to start preparing themselves for something of a downbeat ending. So far, the John Wick trilogy has seen the character only dig himself in deeper after all.
RELATED: Keanu Reeves Took on TV Comedy Because of This 'John Wick' Star
'John Wick: Chapter 4' hits theaters in May 2022
When the John Wick series started, Reeves' character was drawn back into his old, violent ways through happenstance. But with each movie, he finds himself more of a target. By the end of John Wick: Chapter 3 — Parabellum, John is essentially ready to declare war against the High Table, the organization that runs the series' network of assassins.
John Wick: Chapter 4 — which hits theaters on May 27, 2022 — will likely see him get closer to either dismantling the High Table or perhaps even taking it over himself. But in either case, Stahelski's point stands. John Wick didn't want to revert to his role as an assassin. But it seems there's no turning back, no matter how long the franchise goes before ending his story.