'John Wick' Lead Keanu Reeves Went to Extremes to Bond with His Canine Co-Star
Keanu Reeves was committed to ensuring 'John Wick' was a hit. The actor even went the extra mile to connect with his canine co-star.
Keanu Reeves has come a long way since breaking through as the latter half of the titular time-traveling duo in Bill and Ted's Excellent Adventure. In fact, the actor headlined some of the most popular films of the past few decades. Following hits such as Speed and The Matrix, Reeves leapt head-first into John Wick, even going to great lengths to bond with his canine co-star.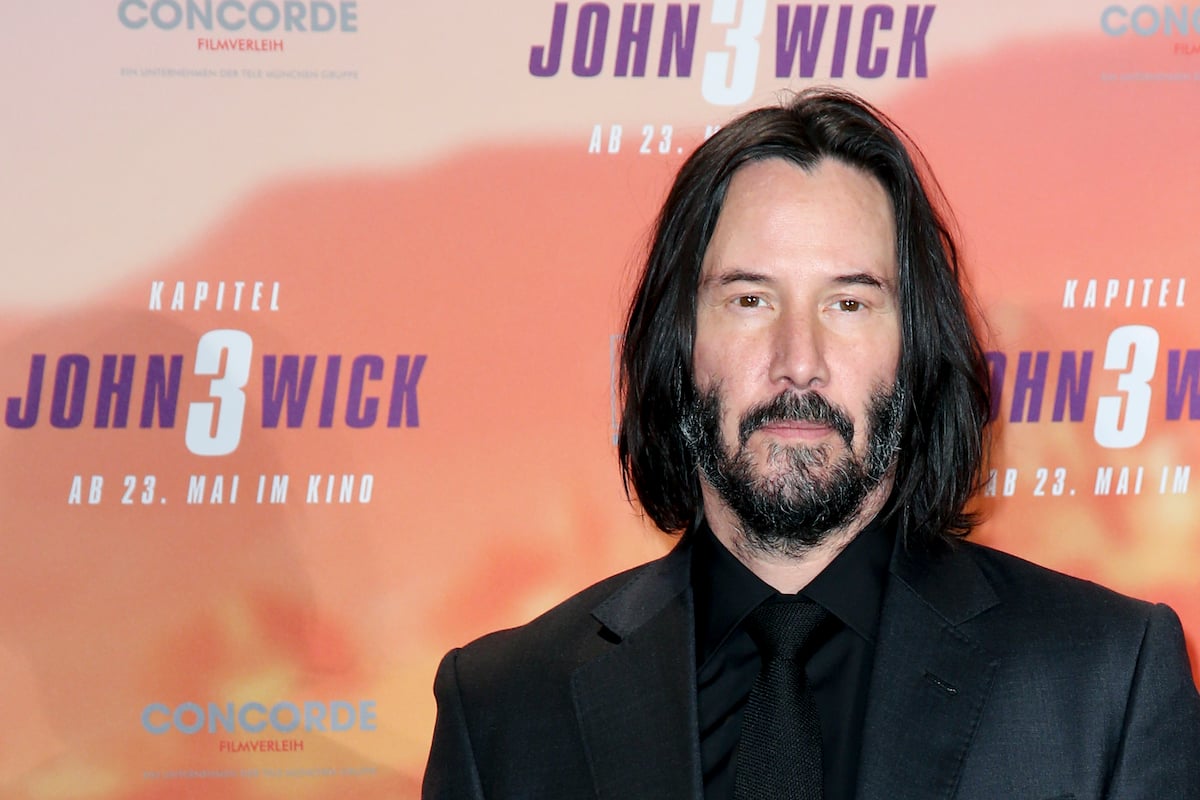 Keanu Reeves' 'John Wick' reignited the actor's career
Although The Matrix sequels landed Reeves his biggest payday in 2003, his career reached a rough patch by the late 2000s/early 2010s. The actor was still making movies — Street Kings, Henry's Crime, and others — but they weren't exactly blockbuster. Then 2014's John Wick came around.
Co-directed by his Matrix stuntmen Chad Stahelski and David Leitch, the revenge-fueled action movie brought the kind of high-octane thrills audiences rarely see in Hollywood films. Placing Reeves back in the action genre in such a visceral way paid off to the tune of $86 million worldwide.
More than its box office, John Wick got people talking about Reeves again. By the time the sequels came out in 2017 and 2019, the franchise had begun a full-on crowdpleaser. John Wick: Chapter 3 — Parabellum earned $327 million worldwide and helped make Bill and Ted Face the Music happen.
The actor went the extra mile for a pivotal scene in 'John Wick'
The no-holds-barred action and stylish, comic book-esque mythology established the John Wick franchise as something fans hadn't seen before. But arguably it's Reeves' dedication to the role that has kept audiences coming back for more. After all, the actor reportedly fought through a fever to complete filming on the first movie's iconic nightclub shootout sequence.
Likewise, Reeves was so committed to making the movie work that he went to extremes to connect with his canine co-star. The first John Wick, after all, kicks off with the death of a puppy named Daisy who was left for John by his late wife Helen (Bridget Moynahan). So it's important for audiences to see the bond between Daisy and John before he goes on his bloody quest.
During an early scene, Daisy leaps into bed and awakes a sleeping John by licking his face affectionately. And according to the official John Wick Twitter account, the filmmakers achieved this scene by slathering Reeves' face and beard with bacon grease. Thanks again to the actor's commitment, the moment works and makes Daisy's death even more tragic.
Keanu Reeves will return for at least two more 'John Wick' sequels
Along with Ted "Theodore" Logan and Neo from The Matrix, John Wick has become one of Reeves' most iconic characters. And before long, it will be the one he's played the most often. Reeves has starred in three Bill and Ted movies and returns for The Matrix 4 in 2021. But he's already signed on for at least two more John Wick sequels, which will be shooting back to back.
At 56 years old, it remains unclear how long Reeves will be able or willing to keep playing such a physically demanding role. However, for now, he appears enthusiastic to continue telling John's story for as long as he can. John Wick: Chapter 4 is set for release in May 2022, with Stahelski continuing to direct each sequel in the series.